5 Reasons to Travel by Train During Your Holiday Season
By Amtrak Vacations
Sunday, November 20, 2022
Read time: 2 minutes
It's common knowledge that holiday travel can be incredibly stressful. Airports are crowded, traffic can be a nightmare, and prices increase dramatically during the season. It's enough to make you want to hibernate under a cozy blanket until the holidays are over.
In contrast, train travel during the winter holiday season offers a considerably slower pace, with time to relax, unwind, and see some incredible sights as you ride toward your destination. Train travelers alternately describe traveling by train during the holidays as "relaxing," "festive," "nostalgic," and even "magical." Read on for more reasons why traveling by train this holiday season may be just what you need to survive the holiday hustle and bustle and appreciate the wonders of the season.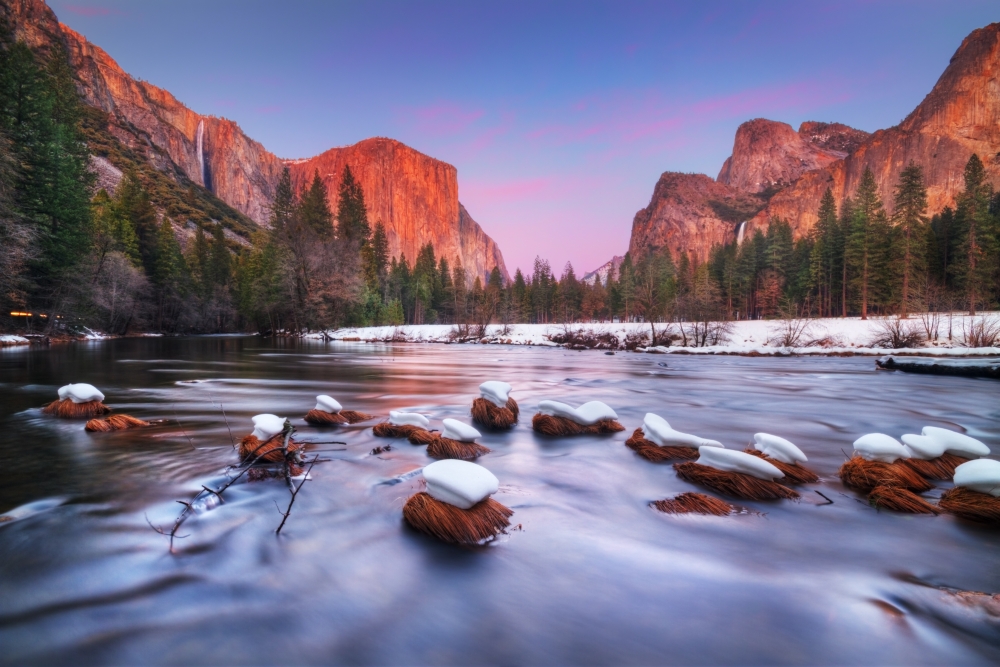 1. AVOID THE CROWDS AND BE COMFORTABLE
While it can be crowded everywhere during the holidays, the train provides a welcome break from airport insanity, huge traffic delays, and associated safety concerns. Once on board the train, enjoy spacious seating or consider reserving a private sleeping accommodation like a Roomette or a Bedroom, with loads of amenities including full meals in the Dining Car, fresh linens and towels, coffee, tea, and water, and your very own Room Attendant.
2. ENJOY A MORE RELAXED PACE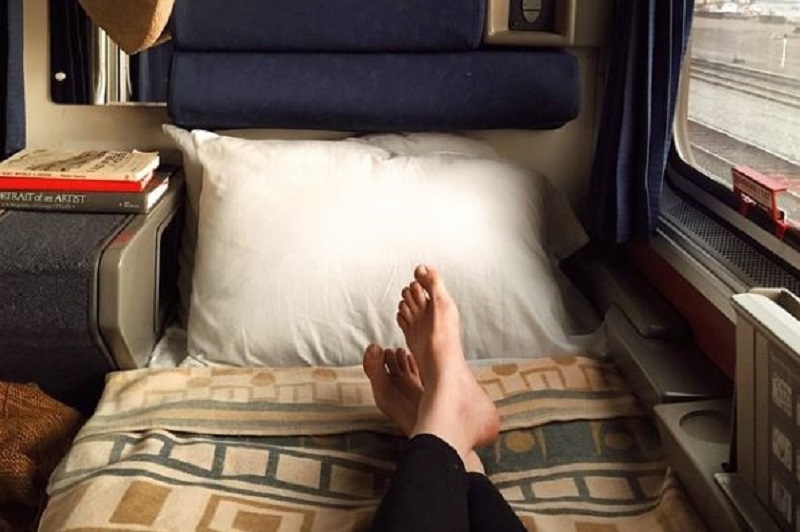 Being on the train – especially a long-distance train – is a surefire way to de-stress. Unplug, unwind and even meet some new friends on board while heading to your destination. If you're traveling with kids or younger passengers, spread out and relax in your seats, or enjoy moving around the train, perhaps spending some time in the observation car admiring the views, or in the dining, car enjoying a meal. Arrive at your destination refreshed, relaxed, and ready to spend time with family (and even the in-laws) for the holidays.
3. SPECIAL HOLIDAY MEALS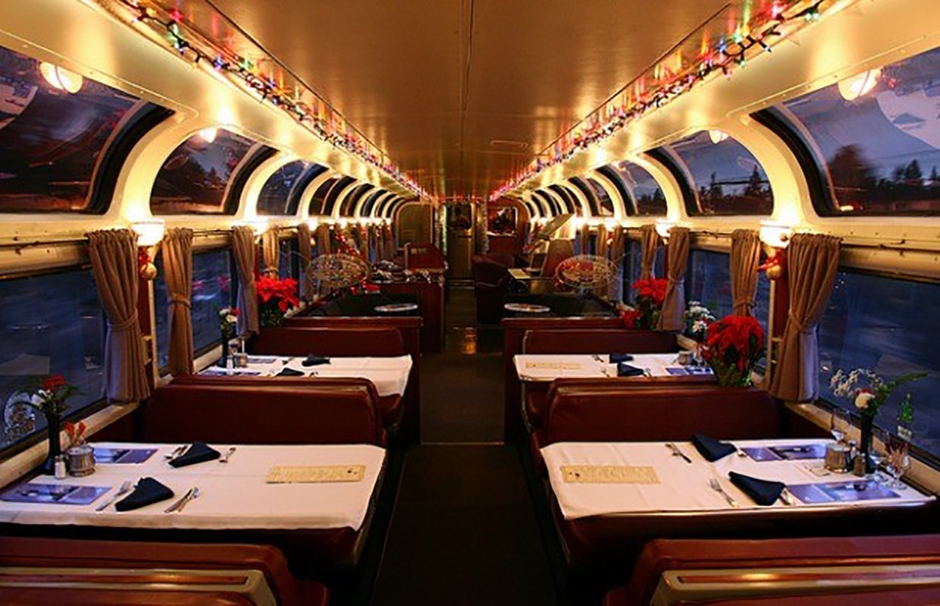 Continuing a long-time tradition, Amtrak offers special seasonal menus aboard long-distance trains, created by their team of award-winning chefs. Past holiday menus have featured sliced turkey breast with stuffing and gravy and baked ham with candied yams. Enjoy this special fare in the dining car, festively decorated for the holidays.
4. BRING YOUR GIFTS WITH YOU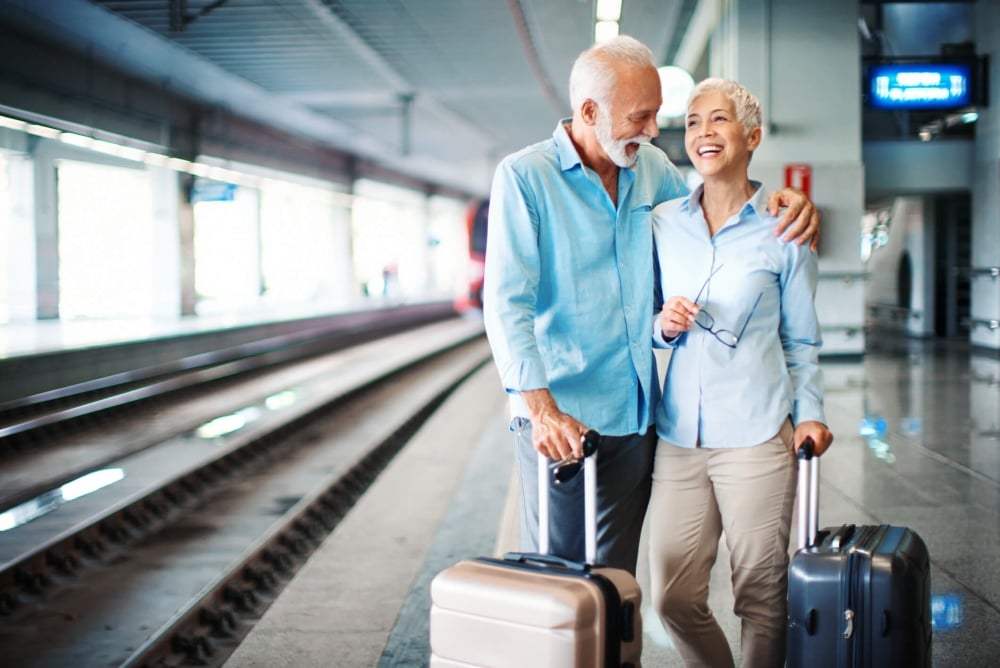 On Amtrak trains, you're allowed to bring two 50-pound bags on board for free, so you can pack one with clothes and toiletries and the other with presents for friends and family!  If you have more luggage it's no problem – just visit one of Amtrak's Red Caps to help you check your additional bags.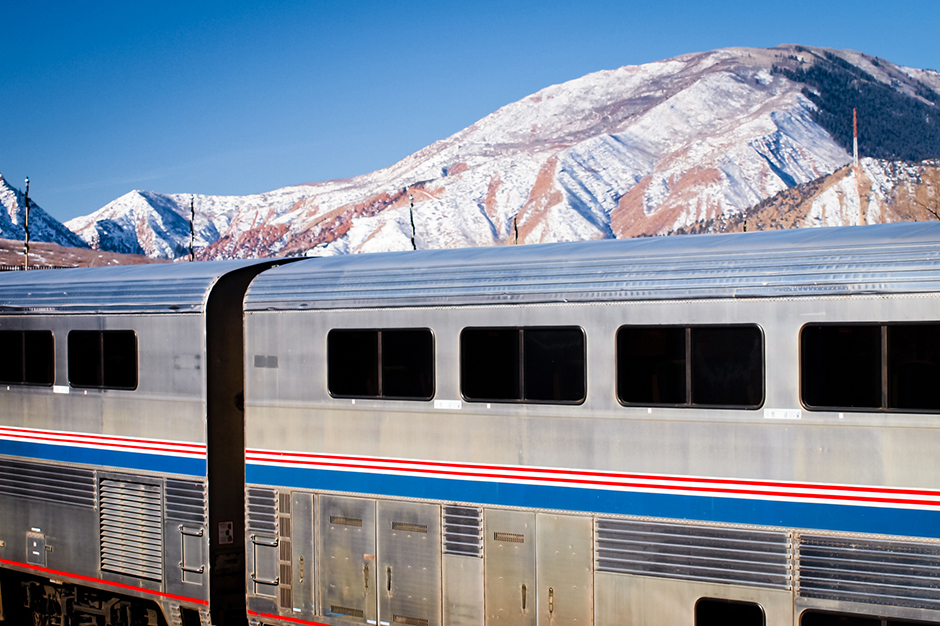 5. WINTER WONDERLAND VIEWS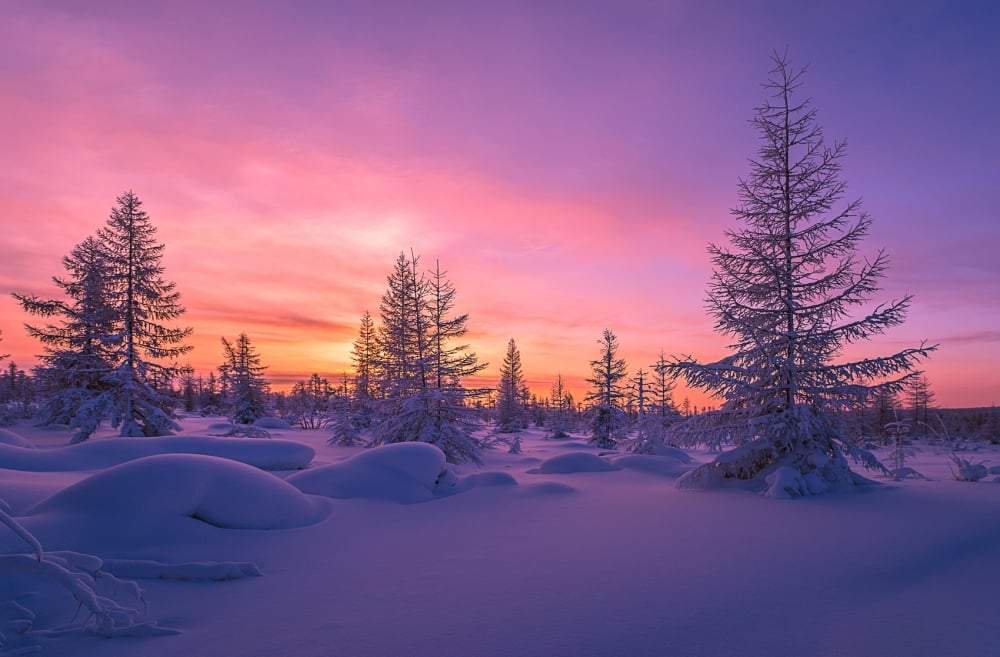 There's nothing quite like seeing our beautiful country in the winter when the landscape transforms into a snow-dusted winter wonderland. From the snowy peaks of the Rocky Mountains to the Great Plains covered in a blanket of white, the views from the train offer sprawling vistas you just can't see by any other mode of travel.