4 Amtrak National Parks Vacations to Take with Dad
By Amtrak Vacations
Tuesday, June 15, 2021
Read time: 3 minutes
Looking for a great travel experience to share with your dad, grandfather, uncle, brother, or any of the amazing father figures in your life? These four Amtrak National Parks vacations are a great way to explore America's national treasures (and to celebrate Amtrak's 50th anniversary). From the "Mighty Five" to the Rocky Mountains, exploring our National Parks by rail is an adventure that will leave you with memories to last a lifetime.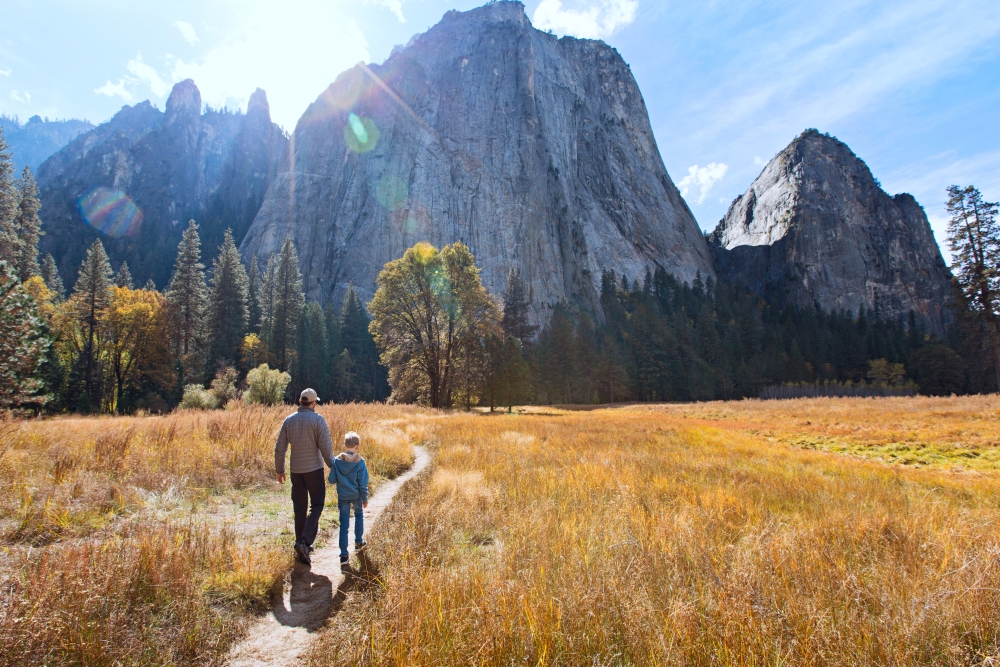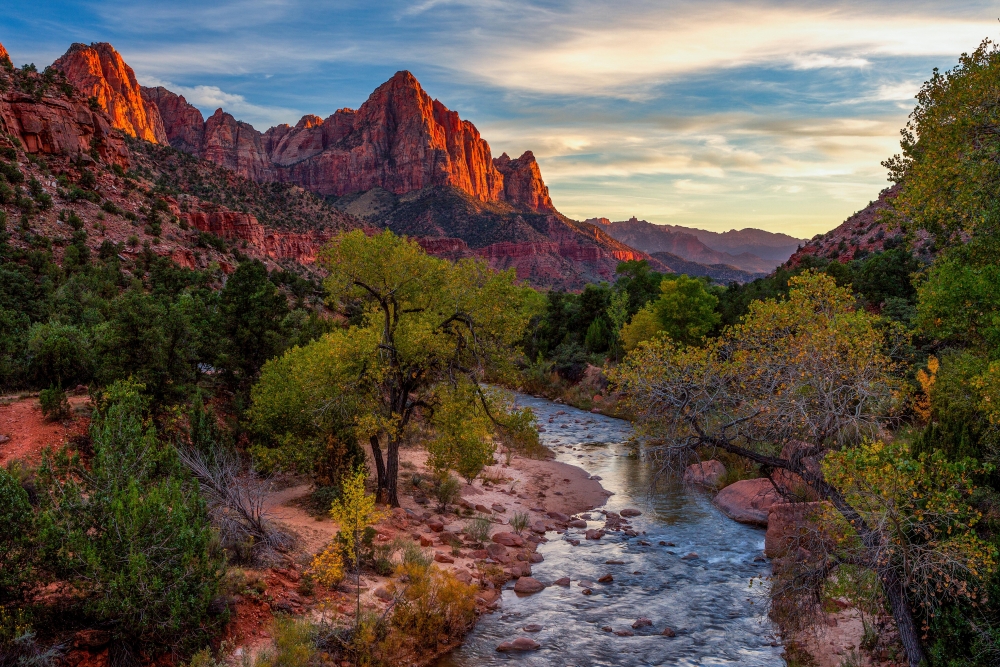 Incredible panoramic vistas, mysterious and soul-stirring arches, and formations, mesmerizing sandstone domes—this Amtrak National Parks vacation visits all the parks that make up Utah's "Mighty Five":
In addition to the picturesque trails, wildlife, and exquisite beauty of these National Parks, you'll also have time to enjoy farm-to-table cuisine, the arts and culture of the Southwest, Wild West-era buildings, and of course the views from onboard the train!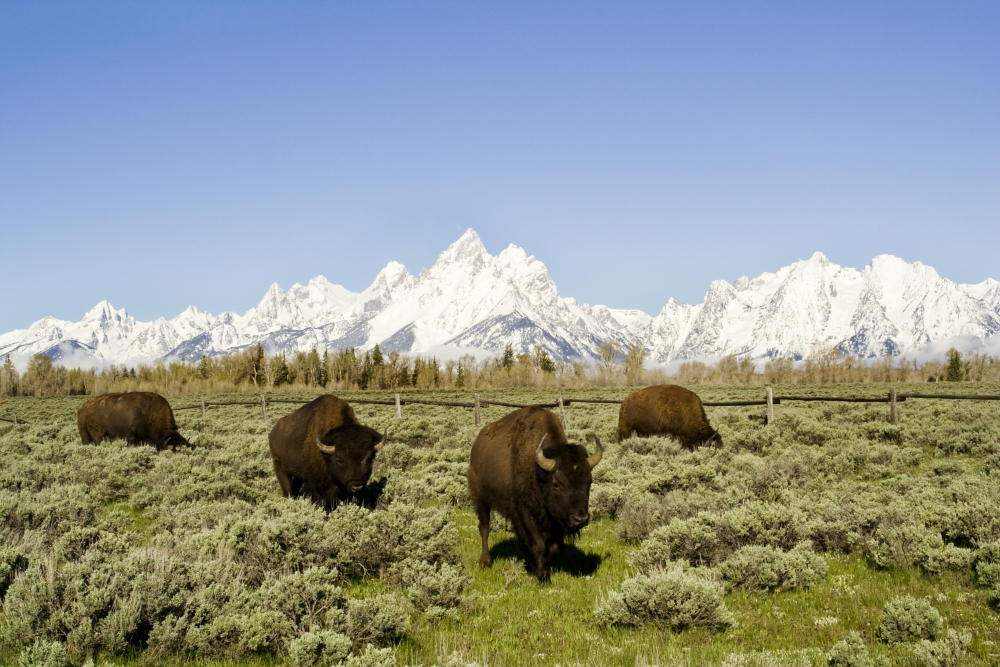 Adventure is calling and this rail journey is a great answer! From Chicago, kick back and relax onboard the train as you journey to Salt Lake City through the Heartland of America. From there, you'll head to Jackson Hole, Wyoming, your base for discovering the wild beauty of Grand Teton National Park. In addition to the stunning scenery, keep an eye out for bison, elk, and other animals during your half-day wildlife tour. Your next stop is Yellowstone National Park, where your guide will point out incredible sights like the Old Faithful geyser. Enjoy your park stay with multiple options for overnighting including Canyon Lodge, Explorer Cabins, or even the amazing Yellowstone Park Hotel. Want to start this trip from your hometown?
Pro Tip
A Jackson Hole Scenic Float Trip is a truly incredible way to experience majestic Wyoming. Ask your rail vacation specialist about adding it to your itinerary!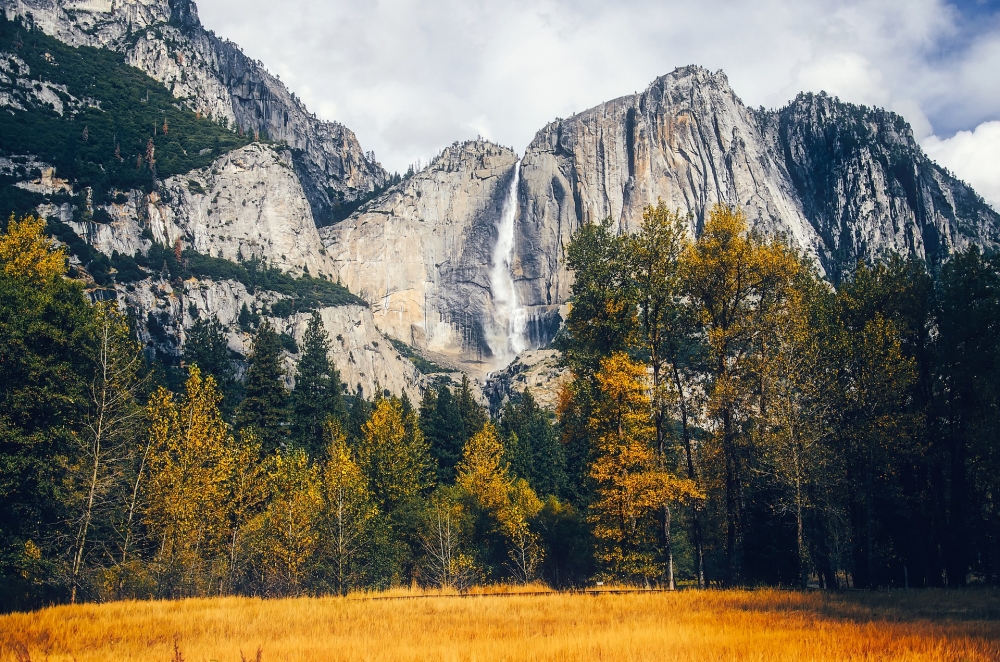 From a tour of the "City by the Bay" to a tour of Yosemite Valley, you'll see all of the sights that make both San Francisco and Yosemite famous and more during this Amtrak National Parks vacation. Did you know that the towers of the Golden Gate bridge are 749 feet tall? Or that the suspension bridge, for which construction began in 1933, attracts more than 10 million visitors each year? Speaking of things with incredible height, this incredible vacation will also provide you the opportunity to immerse yourself in giant sequoias, which grow to an average height of 164-279 feet! Plenty of both adventure and leisure time awaits you in this ultimate getaway.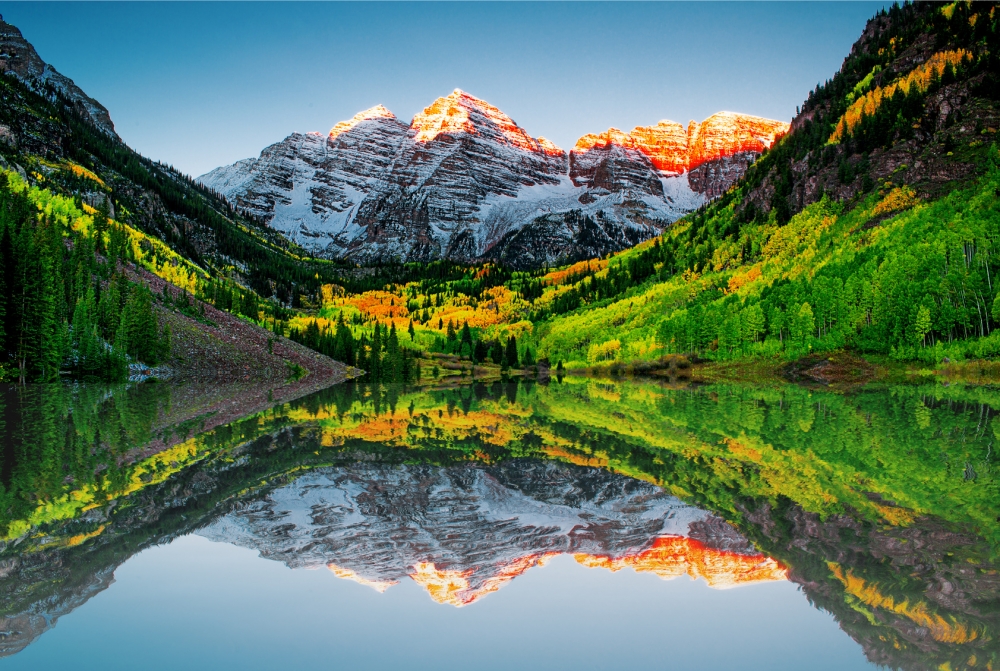 Travel from the "Mile High City" to the "City by the Bay" with truly spectacular stops on the way:
Rocky Mountain National Park – a full-day tour of this national treasure, which is celebrated for its abundance of wildlife and incredible mountain views
Salt Lake City – enjoy the scenery onboard Amtrak's California Zephyr as you travel to Salt Lake City, where you'll see the many splendid sights during your narrated tour, including the 1,700 square miles Great Salt Lake, the largest natural lake west of the Mississippi River
Yellowstone National Park – a full-day tour of the lower loop includes Old Faithful Geyser, the Old Faithful Inn, and Isa Lake on the Continental Divide, among many other wonderful sights
Yosemite National Park – hike, shop, and explore the park during your day-trip to Yosemite, which offers stunning scenery, including the snow-capped Sierra Nevada Mountains
All four of these Amtrak National Parks vacations are a perfect blend of relaxation and adventure. Get started planning your dream vacation today by checking out our latest deals!