5 Exciting Train Vacations Perfect For First Time Riders
By Amtrak Vacations
Monday, November 22, 2021
Read time: 6 minutes
We've selected five train vacations that will give first-time riders the perfect taste of what makes the train experience so special - including awesome scenery along the route, great food and comfortable accommodations onboard, not to mention the incredible places the train can take you!
The recent surge in popularity of train travel both in North America and abroad has many travelers looking to rediscover the joy of riding the rails, and first-timers eager to learn what all the excitement is about. Because Amtrak travels to over 500 destinations in 46 states and operates more than 30 train routes across the country—with some in Canada—there are endless opportunities from coast to coast for intrepid travelers to discover what life is like onboard the train! We've selected five train vacations that will give first-time riders the perfect taste of what makes the train experience so special - including awesome scenery along the route, great food and comfortable accommodations onboard, not to mention the incredible places the train can take you! And with the ability to depart from any Amtrak station across the US, it's so easy to hop onboard and see why so many people wouldn't travel any other way.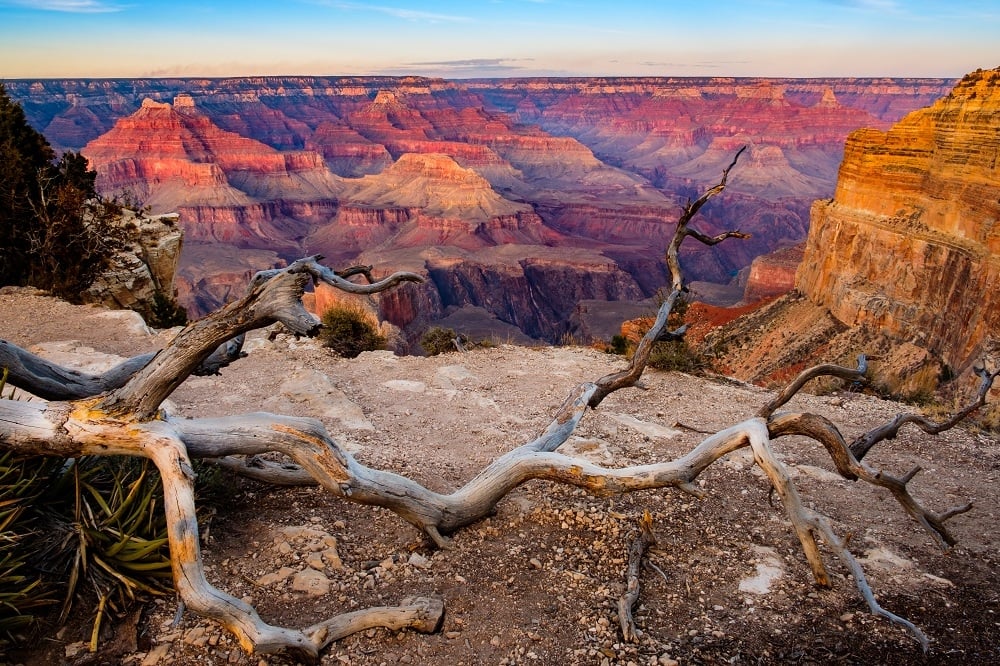 Get ready for a scenic rail journey of a lifetime from the "City of Angels" to the majestic Grand Canyon! This particular Rails to the Grand Canyon adventure begins in Los Angeles, where you will board Amtrak's classic Southwest Chief train at Union Station for a relaxing and picturesque overnight journey to Williams, Arizona. This majestic train route winds through canyon passages that are only a few feet wider than the train itself, so you will get a chance to see spectacular landscapes and pristine vistas not visible from any interstate or highway. Take a comfortable seat in the observation car and have your camera in hand for some amazing landscapes out your window! Because the journey has you spending the night on the train on the way out and the way back from Arizona, you may want to upgrade to a private sleeping accommodation for privacy and a comfortable bed, as well as included meals in the dining car (and many train travelers' favorite part of the journey!). You'll also have a sleeping car attendant who will turn down your bed at night and make sure you have everything you need for a good night's rest. Once you arrive in Williams the next morning, you'll have a delicious breakfast at the Grand Depot Café before you board the iconic Grand Canyon Railway for a short but incredibly scenic ride to the South Rim of the Grand Canyon. A sightseeing tour of the rim is included on today's portion of the journey, so you're guaranteed the chance to see amazing views as you venture where no automobiles can go. You'll spend the next two nights at a hotel within the park, so you can literally wake up next to some of the best natural views on earth. The train ride back the fourth to the fifth day is your opportunity to see some of the sights you may have missed on the way out, and to relax and take in the train experience like a pro, now that you've done it once! Learn more about this rail vacation.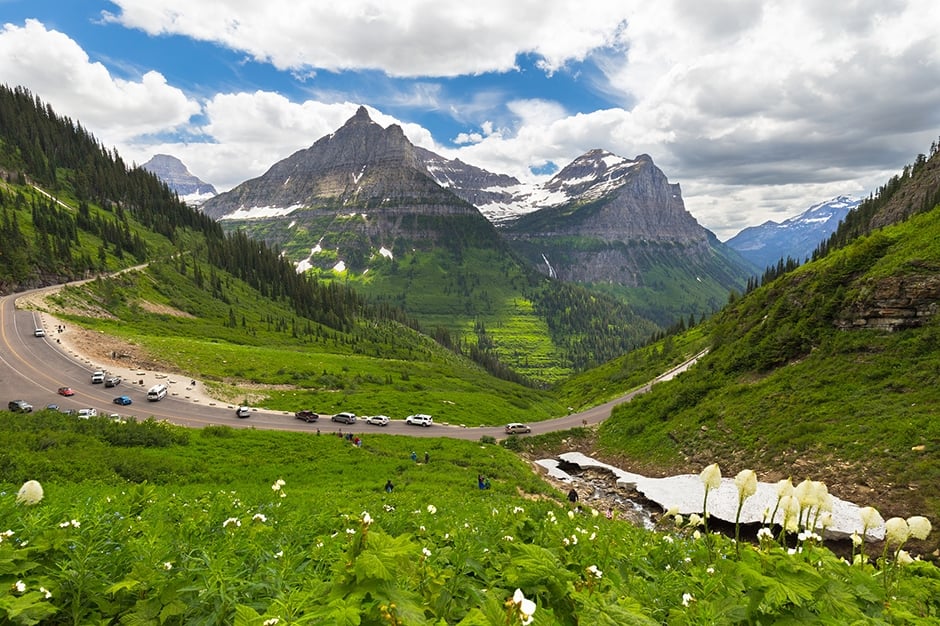 Board the train for a leisurely ride to Glacier National Park, Montana from Chicago (or your local departure station)! This unforgettable journey to Glacier National Park begins aboard Amtrak on the Empire Builder route, with stunning Northern US views along the way. From Chicago, enjoy views of the North Dakota plains and prepare to head into Big Sky country as you make your way into Montana. You'll spend one night on the train on the way there, and one on the way back, so a private sleeping car room may be just the ticket for a relaxing and comfortable journey through scenes of unsurpassed beauty. The park itself is a must-see—truly one of the most beautiful places on earth. The stunning vistas, towering mountains, ancient glaciers, and shimmering lakes will leave you in awe upon arrival. You'll tour the park on one of the famous red buses that will take you over the famous Going-to-the-Sun Road, and enjoy an exhilarating boat cruise out onto Two Medicine Valley Lake. You'll also get plenty of downtime to experience the wonders park on your own. This special train getaway promises amazing scenery and lots of relaxation! Learn more about this rail vacation.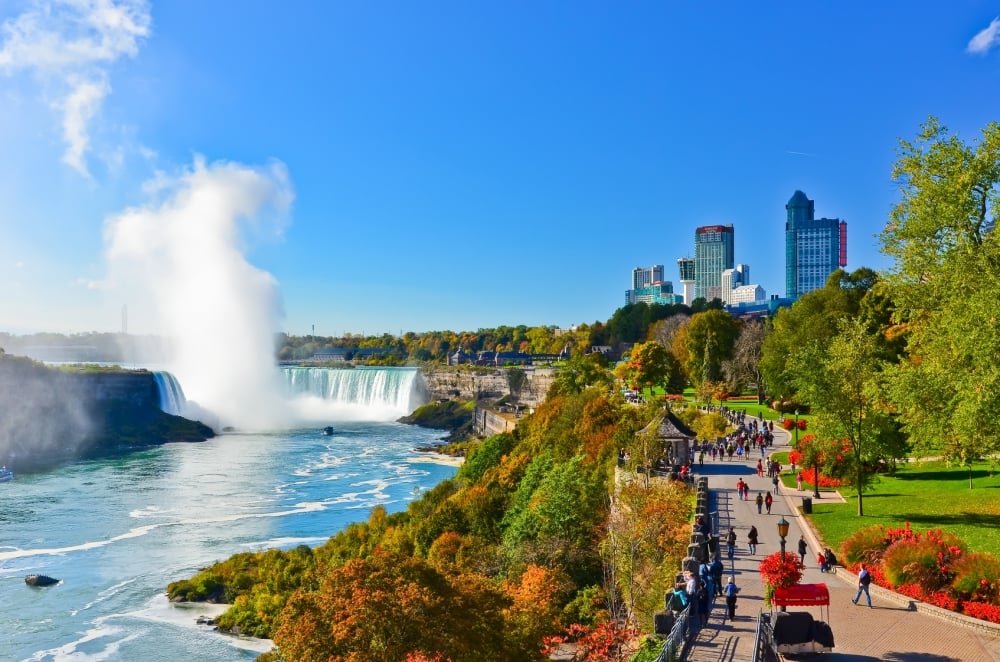 Niagara Falls has always been synonymous with romance, relaxation, and adventure, and this roundtrip rail vacation from New York (or your local departure station) will allow you to experience all that and more! After a relaxing and scenic train journey, you'll get to discover why more than 12 million people visit this natural wonder annually. Marvel at the spectacular 360-degree panoramic views atop the Skylon Tower (an icon of the Niagara skyline since 1965) and take a scenic boat cruise to experience the hypnotic mist coming off the Falls. Stroll across Rainbow Bridge, hike in Niagara Falls State Park, enjoy a picnic or hop aboard the Whirlpool Aero Car. And that's just the beginning. Spend a morning playing around at an award-winning golf course, visit the botanical gardens, relax at the spa, spend an afternoon wine tasting, or enjoy a candlelit dinner at an iconic restaurant for a true Niagara Falls experience. In the summer months, enjoy an awe-inspiring firework show over the Falls. There's really nowhere on earth quite like this year-round, breathtaking destination, and getting there by train is the icing on the cake! Learn more about this rail vacation.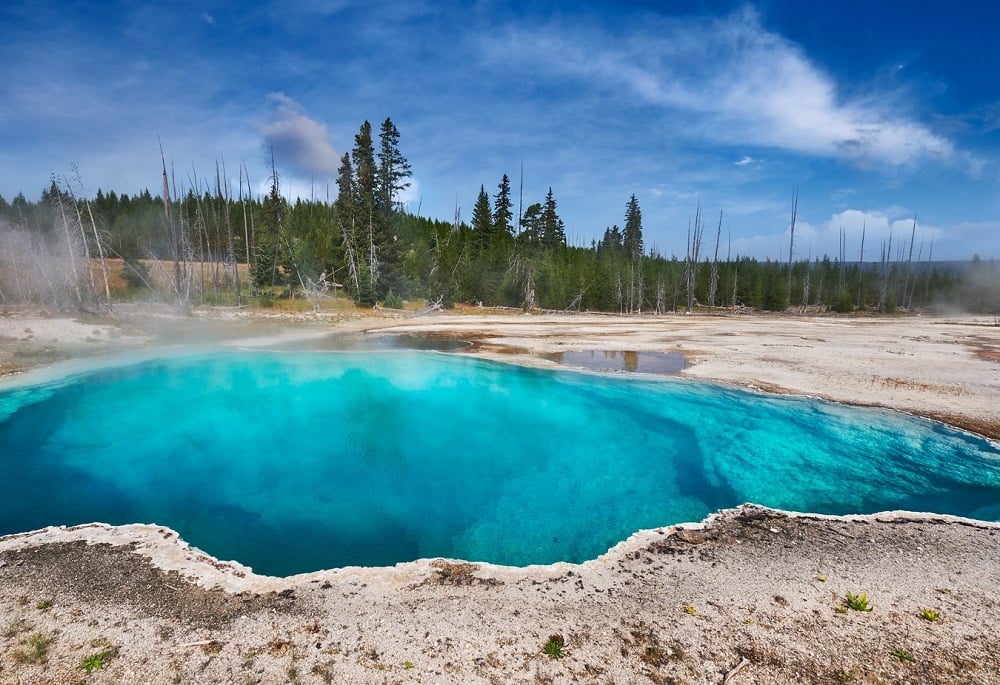 Explore two of America's grandest national parks on one fabulous rail vacation! From Chicago, travel through the wide-open landscape of the Heartland of America by rail before reaching Salt Lake City. Continue on to Jackson Hole for an exploration of Grand Teton National Park and its spectacular wildlife. From there, the journey north continues to Yellowstone National Park, where you can take in the amazing scenery that has made this destination a must-see for decades. This particular journey only features one night on the train, so it's the perfect introduction to the train experience for the first-timer. Learn more about this rail vacation.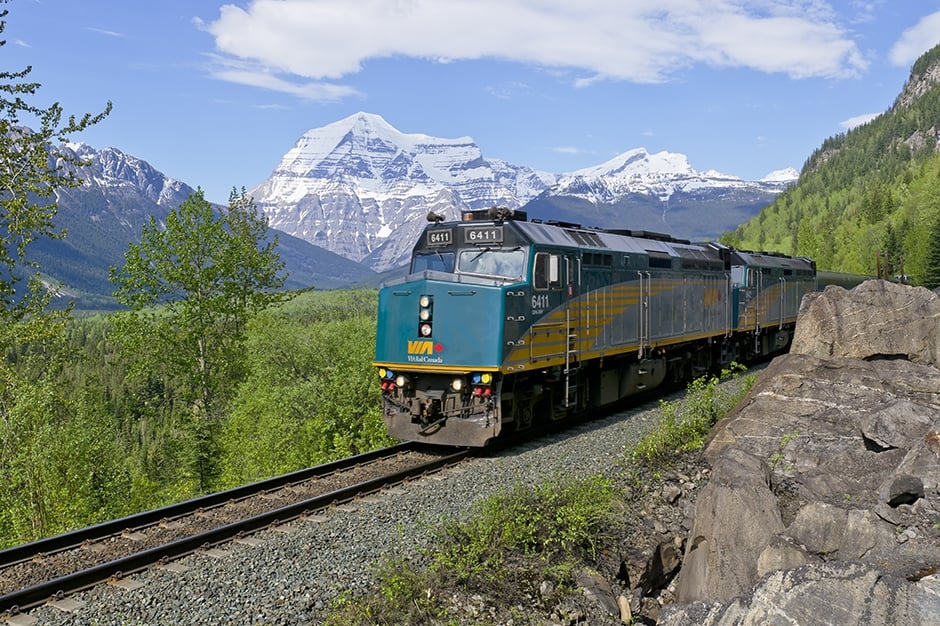 The scenery of Canada is best experienced by train, and this rail adventure takes you through the majestic Canadian Rockies where you will be surrounded by some of the most breathtaking views on the planet! This unforgettable journey begins in beautiful Vancouver, which can be easily accessed from anywhere in the US via Amtrak. From Vancouver, you'll board VIA Rail for an incredibly scenic overnight journey to Jasper, in the heart of the Canadian Rockies. Jasper is one of the most photographed areas in all of Canada, and the small-town community feeling welcomes you like an old friend. Jasper National Park is a UNESCO World Heritage site and is the only dark sky preserve with a village as its center. From the stunning views and untouched wilderness to the up-close encounters with wildlife, it is no wonder why Jasper is one of Canada's hidden gems! You'll spend three nights experiencing this mountain paradise before the same incredible journey back to Vancouver. Learn more about this rail vacation.
If one of these five train vacations isn't exactly what you're looking for, explore our other destinations or give us a call. We feature hundreds of vacation packages and any of them can be customized. So whether it's your first rail vacation or your tenth, let us help you make it one to remember!