5 Extraordinary Train Vacations to the Pacific Northwest and the Canadian Rockies
By Amtrak Vacations
Thursday, October 29, 2020
Read time: 5 minutes
The Pacific Northwest and the Canadian Rockies encompass many things. This beautiful corner of North America awards travelers with a diverse range of unforgettable experiences and stunning landscapes—rugged coastlines, exciting metropolises, and pristine wilderness—including several renowned national parks. From the bustling heart of Portland, Seattle, Vancouver, and San Francisco to the seaside town of Victoria and the wonderland of Jasper and Banff, this region's allure merits some exploring (even if you simply relax and take in the scenery from the train). The best way to find out? Come see for yourself.
Bound by the Pacific Ocean to the west and vast mountain ranges to the east, the Pacific Northwest (PNW) is one of the most coveted regions in the country, and for good reason. It's where inspiring wild, coastal landscapes meet the bright lights of lively city centers. Discover the beautiful cities of San Francisco, Portland, and Seattle on a Pacific Northwest rail vacation. Showcasing eight days of sightseeing and photo-worthy experiences, this is one trip that will stay with you for years to come. Spend some time in the "City by the Bay," as well as wandering through Muir Woods, before boarding Amtrak's Coast Starlight toward Portland. Portland may be a big city, but its small-town charm will surely captivate you, along with its long list of crowd-pleasing attractions and serene wilderness. Get outdoors by visiting the city's parks and gardens, shop, dine, and discover all the hidden gems that prompt locals and visitors alike to "Keep Portland Weird." In the "Emerald City" of Seattle, explore world-famous landmarks like the Space Needle (for 360-degree views) and the legendary Pike Place Market, iconic for its fishmongers that fling the daily catch through the air. CLICK HERE for more information on this vacation.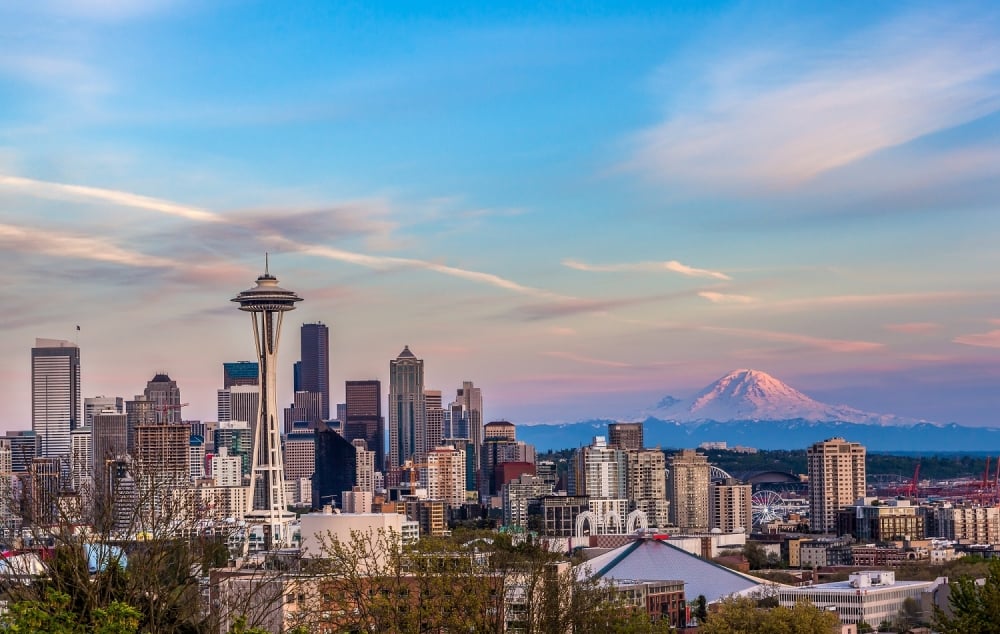 The cities of Seattle, San Francisco, and Los Angeles illustrate what continues to draw people from all over the world to the West Coast. On a 10-day West Coast Spectacular rail vacation, you'll have the opportunity to not only experience unrivaled scenery from one of the most spectacular train routes, Amtrak's Coast Starlight, you'll also have plenty of time to create cherished memories in each city. Located between Puget Sound and breathtaking mountain vistas, your first stop is Seattle, a must-visit destination featuring some of Washington state's most iconic sights, sounds, and flavors. Then you'll head to San Francisco, known for the majestic Golden Gate Bridge—which is often shrouded in fog. San Francisco offers visitors the experiences of a lifetime. Dynamic diversity, rolling hillsides, award-winning cuisine and cocktails, classic cable cars, legendary neighborhoods, and rich history. As the Coast Starlight travels further south into Los Angeles, you'll quickly realize that this city is so much more than the crazed celebrity La-la-land you've seen on the big screen. It is a unique metropolis filled with incredible moments just waiting to be discovered. CLICK HERE for more information on this vacation.
This dramatic region of the Pacific Northwest, stretching from Washington to British Columbia, provides visitors with a multi-city train journey unlike any other. With seven days of sightseeing and experiences, the Seattle, Vancouver, and Victoria Rail Journey gives you an inside look at each sparkling metropolis. Beginning in Seattle, visit all the must-see attractions, including Pier 66, Pike Place Market, and bustling downtown. From there, climb aboard the picturesque Amtrak Cascades train route as it makes its way north to Vancouver. Once there, make stops at popular places such as Stanley Park, Granville Island, and Chinatown. One of the highlights in Vancouver will most definitely be the Capilano Suspension Bridge, which crosses over towering evergreens. Last but not least, is the charming seaside town of Victoria, where you will experience Butchart Gardens as well as the rest of this capital city's natural splendor. CLICK HERE for more information on this vacation.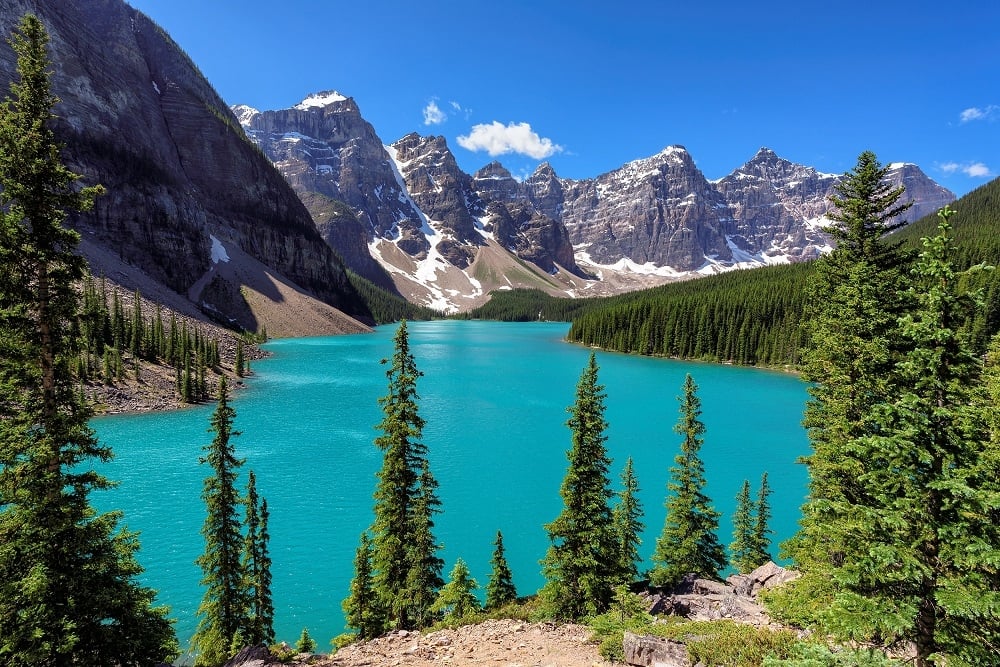 The rugged natural beauty of the Canadian Rockies is second to none. Mountains. Alpine lakes. Glaciers. Vast forests. Abundant wildlife. The list goes on and on. This 11-day Canadian Rockies Discovery Eastbound train vacation is the awe-inspiring adventure you've been daydreaming about. Aside from taking in all the amazing sights the cities of Seattle, Vancouver, Victoria, and Calgary offer, the major draw of this trip is the incredible Candian Rockies! Tour the world-famous Icefields Parkway, take an interactive ride on the Ice Explorer, discover the spectacular views of Lake Louise, and the gorgeous waterfalls of Johnston Canyon. CLICK HERE for more information on this vacation.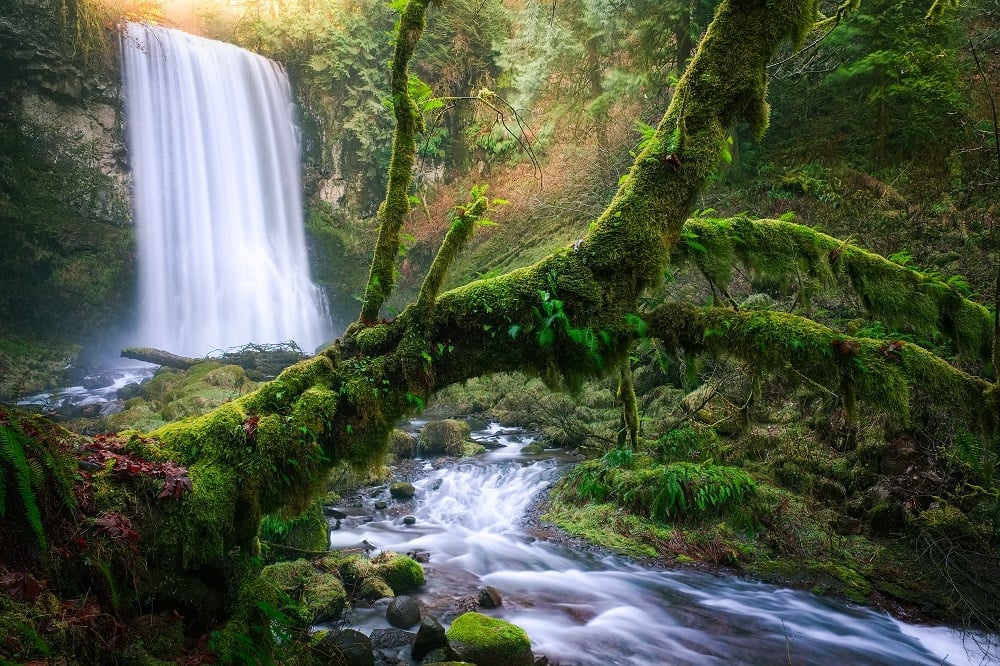 Portland and Seattle (the largest city in the Pacific Northwest) offer a little something for everyone. Each city's close proximity to an endless bounty of wild and rural locations makes for an unforgettable train vacation. On this five-day Portland and Seattle Getaway, you'll discover all of the great things the region has going for it. First up is Portland, with its four distinct districts and an exciting combination of art, culture, and entertainment. Visit Pioneer Square, have a picnic at Tom McCall Waterfront Park, and stroll through the Oregon Historical Society. When you arrive in Seattle, get to know the city by exploring the best sights, including the Seattle Aquarium on Pier 59, the Space Needle, Pacific Science Center, and the Woodland Park Zoo. CLICK HERE for more information on this vacation. To learn more, view our Pacific Northwest and Canadian train vacations, call us directly, or join one of our free, live webinar presentations.