Traveling Overnight in an Amtrak Sleeping Car for the First Time
By Amtrak Vacations
Tuesday, September 15, 2020
Read time: 4 minutes
If you're planning an overnight vacation on a long-distance Amtrak train, there are various sleeping accommodations to choose from.
If you're planning on vacationing overnight on a long-distance Amtrak train, there are various sleeping accommodations to choose from. While you could make yourself quite comfortable in one of the Coach seats available onboard—as these seats recline and include foot and leg rests—reserving an Amtrak sleeping car is the best way to ride the rails. Regardless of how many nights you plan on spending on board or what kind of trip you plan on taking, there are plenty of perks to look forward to if you're a first-time rider. There truly are few better ways to experience the beauty of North America!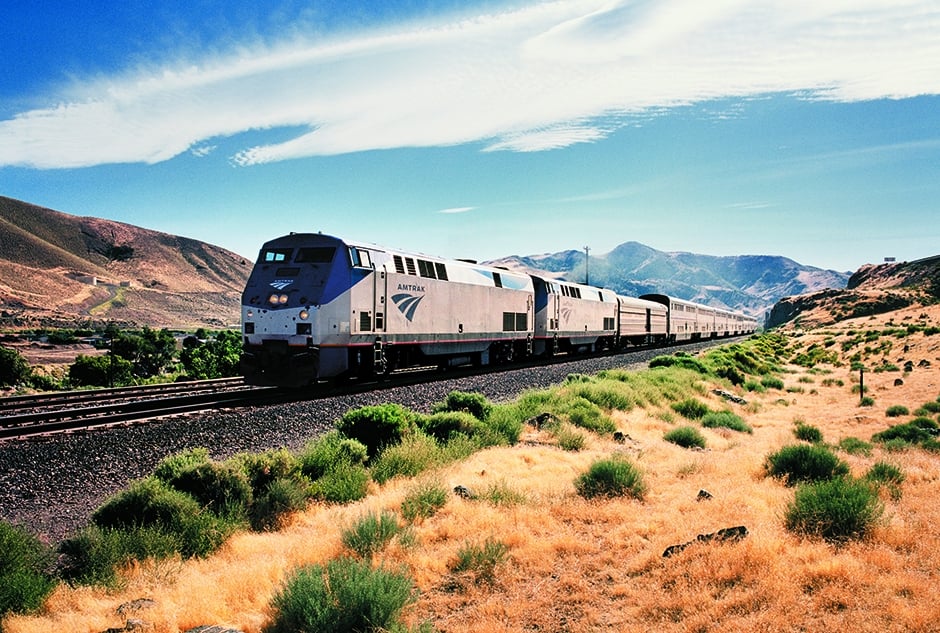 Operating long distances mainly along the Eastern Seaboard, single-level Viewliner trains include the Cardinal that runs between Washington, D.C. and Chicago, the Crescent that runs between New Orleans and New York City, and the Lake Shore Limited that runs between New York City and Chicago. Due to its lower height, Viewliners are able to fit through the many tunnels along its routes. This train features compartments that can sleep two or more passengers. For example, a Roomette on board can sleep one to two passengers, a Bedroom comfortably sleeps two adults and perhaps a small child, and the Accessible Bedroom can accommodate two passengers and a wheelchair. Not to mention, two bedrooms can be combined to become a Bedroom Suite capable of sleeping, four people.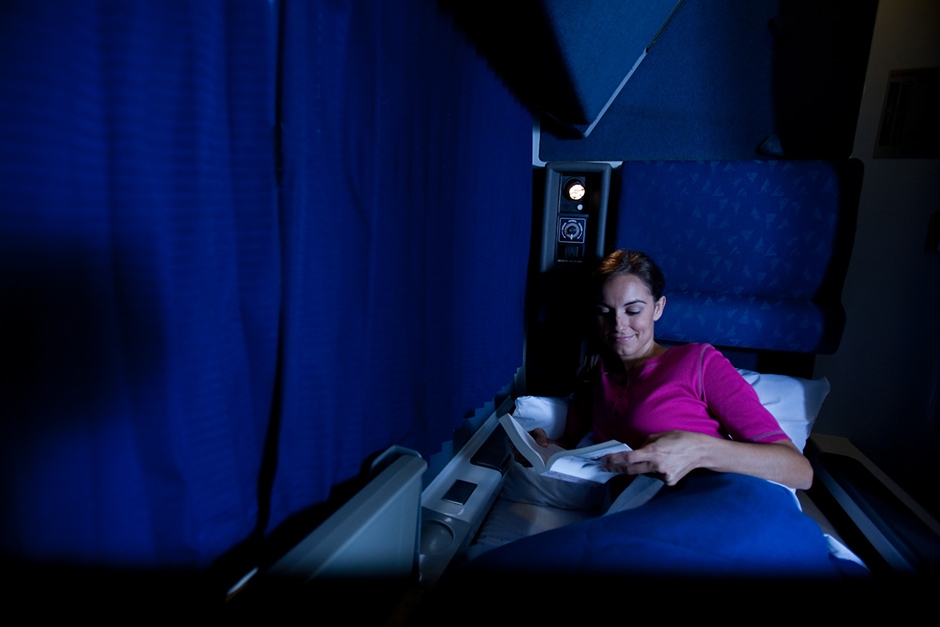 Every car has an attendant who will show you to your cabin, take down your beds at night, and fold up your beds in the morning. Your luggage can be stored on the lower level of the Superliner cars.

Superliner Sleeping Cars
Amtrak's iconic double-decker Superliner trains operate mainly on every other route throughout the U.S. not on the Eastern Seaboard. However, the one exception is the Capitol Limited between Washington, D.C., and Chicago. Superliner trains travel west, except for the Texas Eagle, which runs south and north between Chicago and San Antonio. Once onboard the Superliner, you'll notice that the sleeping compartments are located on two levels, and Roomettes (equipped with blackout curtains) do not have an en suite toilet or sink as they do on Viewliner trains. On the lower level, there are four Roomettes, plus a Family Bedroom located at one end of the car, as well as an Accessible Bedroom at the opposite end. It's also on this level where three private bathrooms, each with a sink, toilet, and one separate shower room. For those who experience difficulty walking or getting around, the lower level is the most convenient, especially when traveling for two or three days cross-country.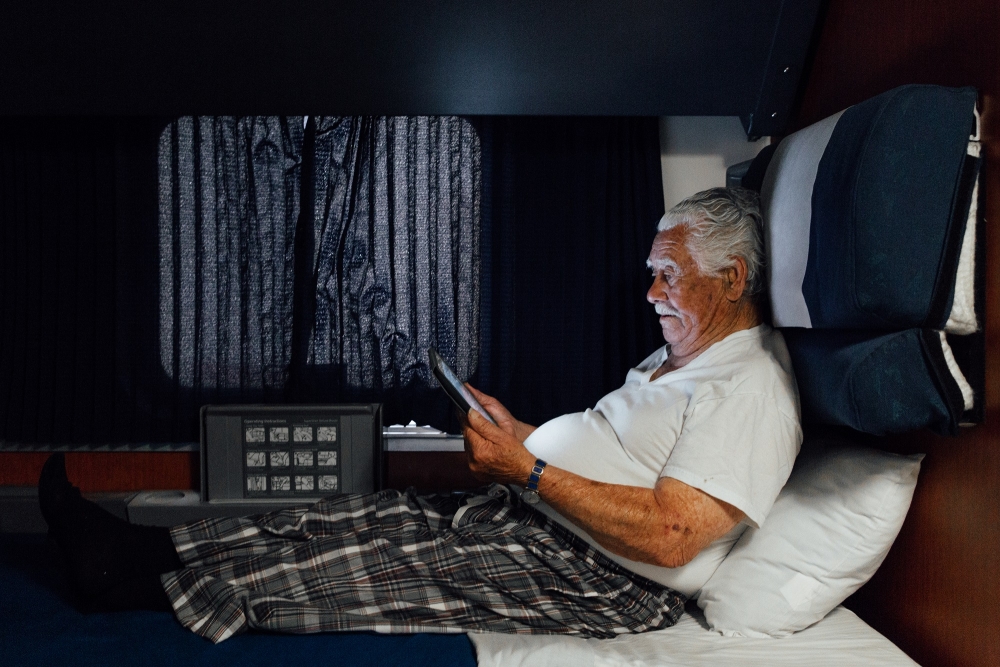 On the upper level of the train, there are 10 Roomettes and four Bedrooms. Upstairs, you can look forward to a much quieter, smoother ride. However, there is only one bathroom to share among passengers in the Roomettes and there is no shower room. Every car has an attendant who will show you to your cabin, take down your beds at night, and fold up your beds in the morning. Your luggage can be stowed on the luggage racks at the end of the Viewliner cars.

Experience what's it's like to sleep onboard a long-distance train with our Northern Rail Experience, Wonders of America by Rail, Grand Canyon Discovery, Glacier National Park Express, and USA and Canada Rail Experience. Take a 3D tour of the Superliner Sleeping Car or the Viewliner Sleeping Car.
Other amenities include 
Personal room attendant – turn down, coffee and bedding
Sofa (converts to a bed)
Two reclining seats (converts to bed)
Electric outlets
Fold-down table
Reading Lights
Climate control
Garment rack
Sleeping Car Amenities and Perks
Sleeping accommodations on board Amtrak are considered "Sleeper Service," which means passengers are entitled to a range of hotel-like amenities. These include fresh linens and towels, a hot shower, complimentary bottled water ice, soft drinks, and hot coffee. Another thing to keep in mind is that all of your Dining Car meals (up to three full-service meals a day with water, soda or juice) are included in your ticket fare. Alcohol is available at an additional cost. When you board the train, ask your sleeping car attendant to make your meal request which will be delivered directly to your room. Breakfast hours are 6:30 am - 9:30 am (no reservations), lunch hours are from 11:30 am – 2:30 pm and dinner hours are from 5:00 pm – 9:00 pm.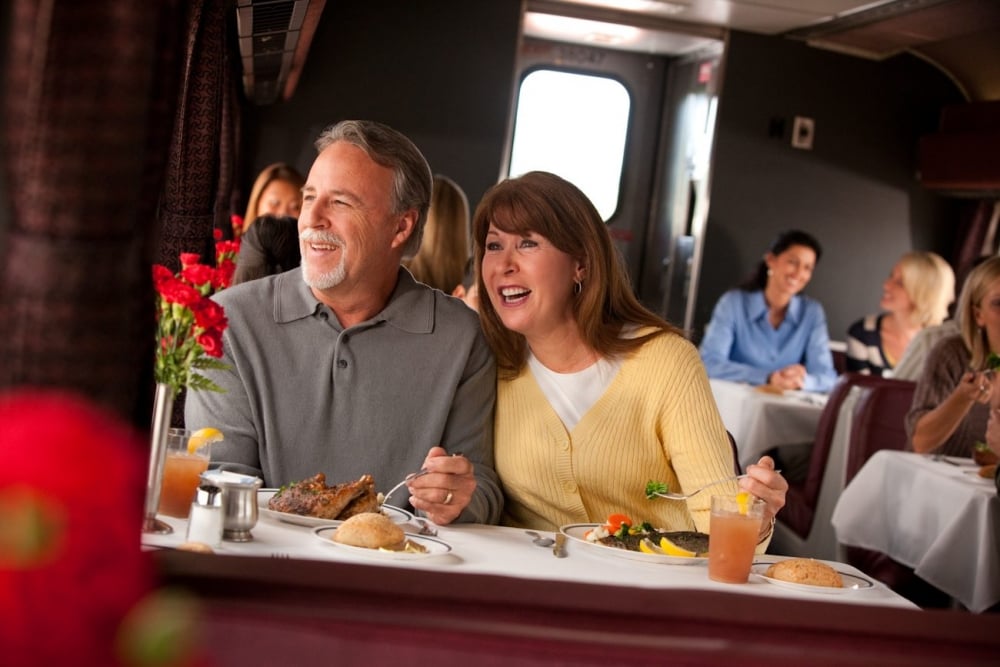 At select stations, sleeping car passengers also have access to ClubAcela and Amtrak Metropolitan Lounges lounge with snacks, drinks, showers, and even complimentary wine tastings. 
And You Can't Forget the Views
The greatest joy of riding an overnight train to a destination is that someone else gets to do all the driving while you take in the passing landscapes outside your window. From mountains, forests, seascapes, and valleys to the vast, open plains, and crowd-pleasing cities, you'll have the opportunity to experience sights that are rarely seen by anyone except passengers on long-haul trains.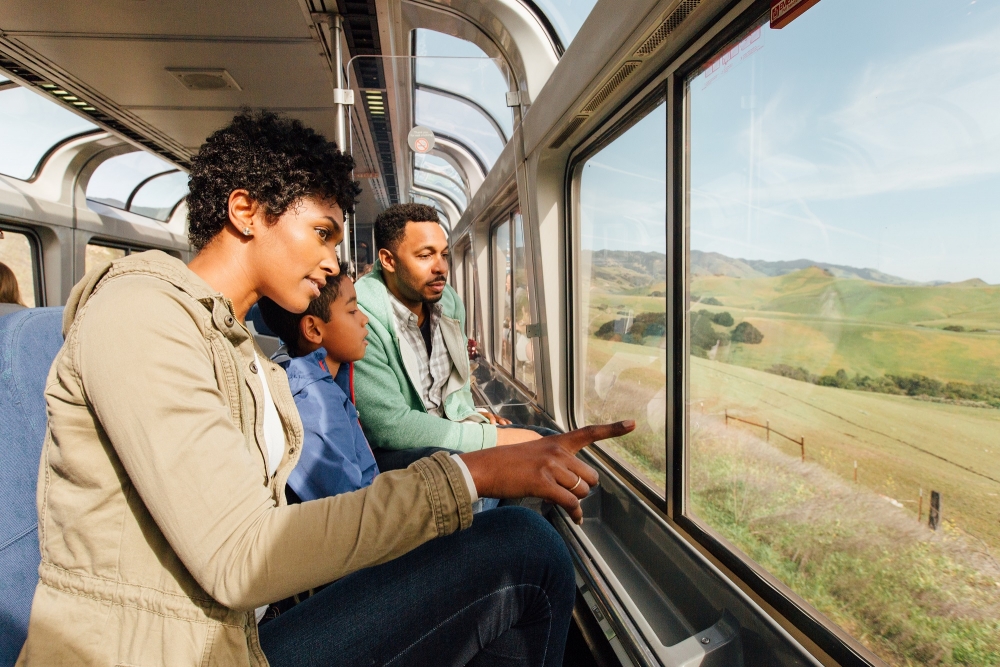 Speaking of ever-changing scenery, Amtrak's Observation Car is the best place to appreciate the views! Observation Cars are part of the Superliner trains. With floor-to-ceiling windows, these "sightseer lounges" bring the wonders of the passing landscape to a whole new level. All passengers are allowed to enjoy the Observation Car, which features single seats, double seats, family-style seating.