North America's Best Scenic Winter Train Vacations to Book Now
By Amtrak Vacations
Sunday, August 26, 2018
Read time: 3 minutes
In winter months, there are certain places in North America where the scenery becomes even more enchanting than in spring, summer and fall combined. It's a beautiful time when you can celebrate the sights, sounds and spirit of the season surrounded by storybook settings. If you want to enjoy spectacular landscapes without the hassle of driving or flying, take the train! Except in extremely unusual or dangerous conditions, railroad tracks stay open through heavy snowfall. Yes, even the kind that shuts down highways and airports. Although we'd never want the dark, cold days of winter to get you down, saying goodbye to the winter blues doesn't always mean vacationing to a beach somewhere. It could also mean appreciating the scenery that comes with it onboard Amtrak and VIA Rail. Not to mention, many of these iconic routes also showcase the kind of sightseeing you won't find any other time of the year. Amtrak Vacations can take you to Yellowstone, Seattle, Banff and Jasper National Parks, and beyond. For an authentic experience this season, follow our lead and book one of North America's best scenic winter train vacations! Trains are the most comfortable mode of travel during this time of year, and are worth taking for the scenery and experience alone. There's a trip for every type of winter wanderer.
If you've ever imagined what it would be like to visit a winter wonderland, this is your opportunity to take advantage of Winter in Yellowstone! Between November and March, Yellowstone is not only quiet and peaceful, it's covered in a blanket of white. It's an experience that's nothing short of magical. Explore the snowy landscapes of steaming deep blue pools, spouting geysers, and vast meadows. Bison and elusive wolves can often be seen wandering across snow-covered fields. On this trip, you'll be treated to all the grandeur Yellowstone showcases, only with less crowds. In fact, you may just have the entire park to yourself.
Seattle and the Canadian Rockies Winter Discovery
The Canadian Rockies is an incredible destination to visit anytime of the year. But during winter, something magical happens here. It becomes one of the most beautiful and powerful places on earth in terms of outdoor wonderland experiences. On this nine day rail journey, you'll definitely want to bring your camera. Before arriving in Canada, spend one night in the exciting city of Seattle, where you'll get the opportunity to visit the top attractions and landmarks. Then, take Amtrak's famous Cascades train up into Vancouver for two days of sightseeing. Once you arrive in Jasper and Banff, you'll quickly realize why people from around the world travel to this corner of the world during the winter months.
Grand Canadian Winter Rail Journey with Seattle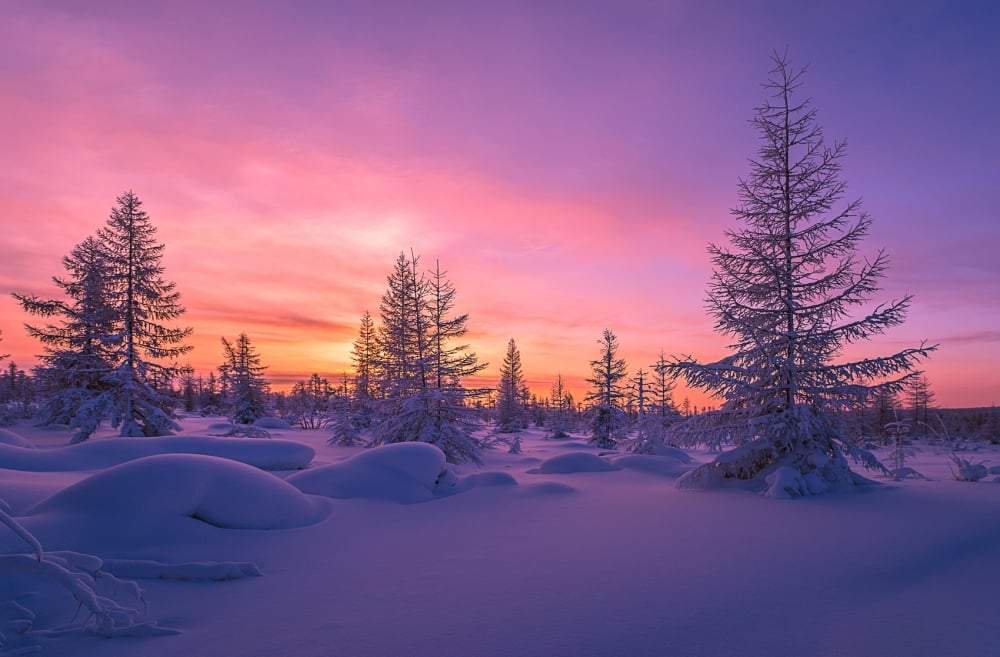 Travel across the wondrous expanse of Canada and down to the great city of Seattle on this scenic rail journey. Begin your trip exploring the bustling city of Toronto and discover the majestic Niagara Falls. Then travel by rail across Canada, seeing unforgettable landscapes as you make your way to the Canadian Rockies. Travel down the spectacular Icefields Parkway with snow covered mountains surrounding you as you head into Banff. In Jasper National Park, your tour will take you to see winter wildlife and so much more. Then continue your journey west to Vancouver for two nights in the dynamic city. Finally, head south for a fun, final night in vibrant Seattle.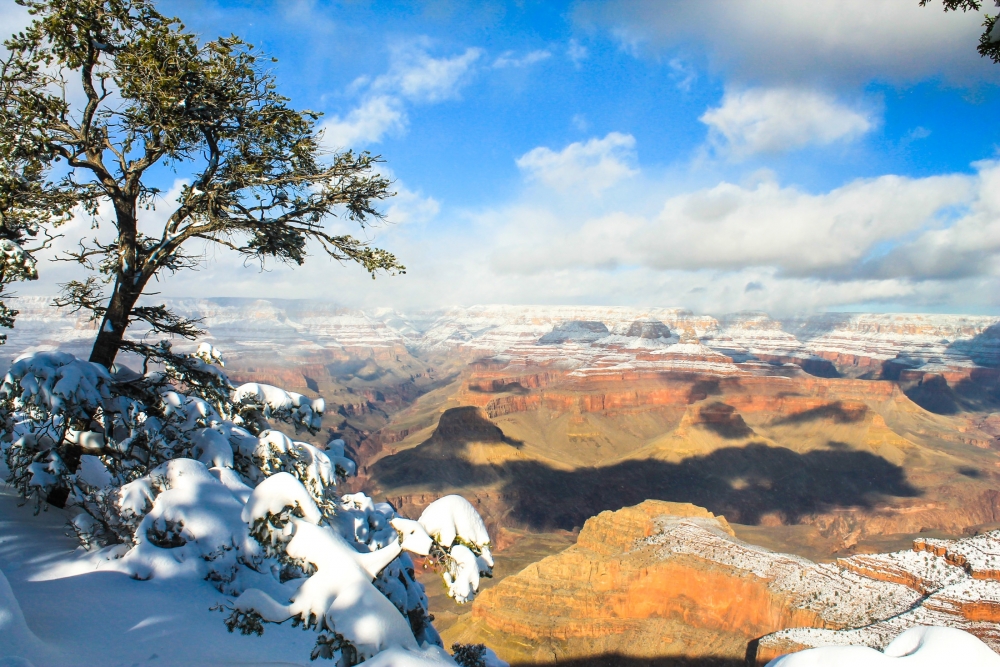 The Grand Canyon awes sightseers year-round, yet only winter visitors are treated to the park's spectacular blend of sparser crowds, white-tipped mountains and snowy Ponderosa pines. Winter is the Grand Canyon's secret season and visiting the South Rim (open year round) during this time of year will give you a new perspective on this world wonder. If you're ready to skip the busy airports this winter season, climb aboard one of these amazing train vacations and have one of the most memorable and picturesque travel experiences you can imagine