9 Best Things to Know About Sleeping on the Train
By Amtrak Vacations
Sunday, March 3, 2019
Read time: 4 minutes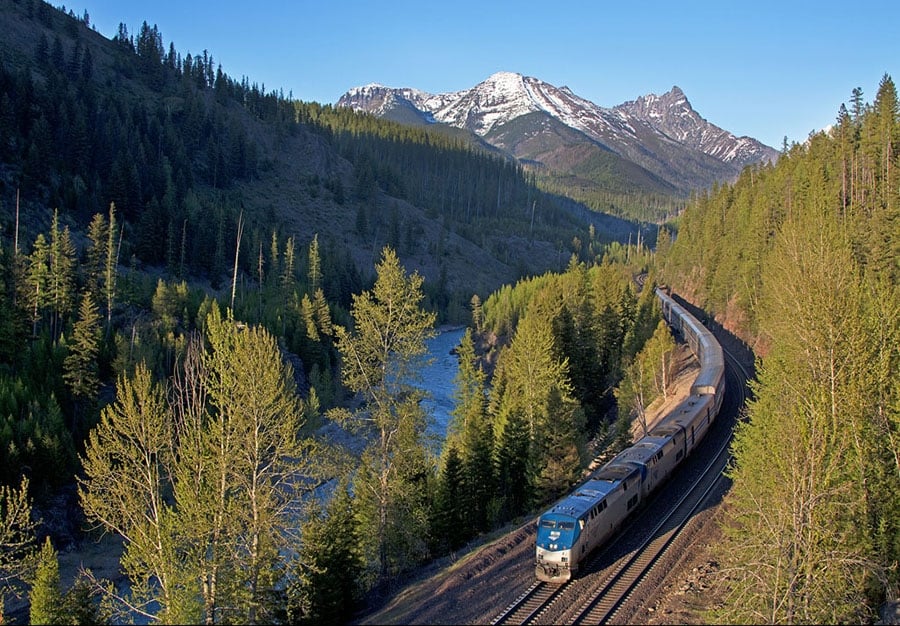 Thinking about taking a long-distance train trip on Amtrak? As rail travel grows in popularity, especially as flying becomes increasingly crowded and stressful, more people are considering traveling the country by train. With that comes spending the night on the train - an exciting, albeit unfamiliar experience for many. Here, we offer our best things to know about sleeping on the train. All aboard!
1. You can upgrade to a sleeper
If you are planning on taking an overnight train journey on Amtrak, there are various sleeping accommodation options to choose from. While you could make yourself quite comfortable in one of the Coach seats available on board - as these seats recline and include foot and leg rests - reserving a private Amtrak Sleeping car room accommodation is the best way to ride the rails overnight, especially if you will be on the train multiple nights. Consider a Roomette (sleeps up to two adults) or a Bedroom (sleeps up to two adults and two children) and enjoy all the comforts of a private room, including spacious seating by day and two individual beds at night. Plus, you will have easy access to all of the conveniences of home while onboard. Make your way to the Lounge car for snacks, beverages and scenery, or sit back and unwind in your own private space. Amtrak makes every trip extra tasty with complimentary meals included in your Roomette or Bedroom fare. Take a virtual tour of Amtrak's sleeping accommodations and learn more about the onboard experience by clicking here.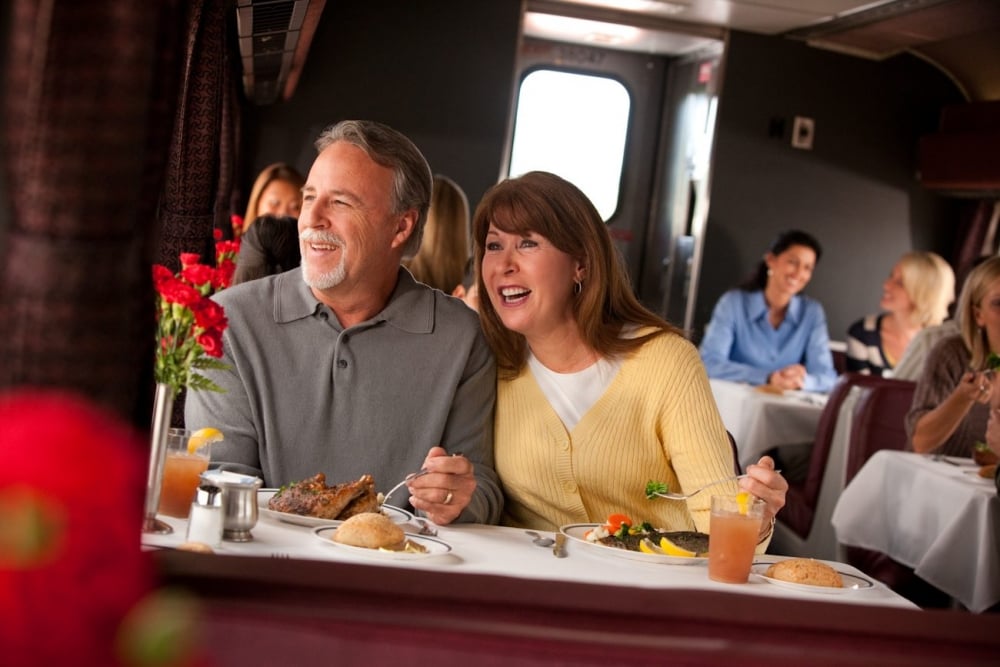 2. Pack light to maximize space
Because space is limited on the train, especially in a private sleeping accommodation, try and pack light and limit your luggage to carry-on size for ease of storage. While there is still much more room on the train than on an airplane, you don't want your sleeping space to be filled with luggage! Amtrak's generous baggage guidelines allow you to bring onboard two carry-ons and two personal items free of charge.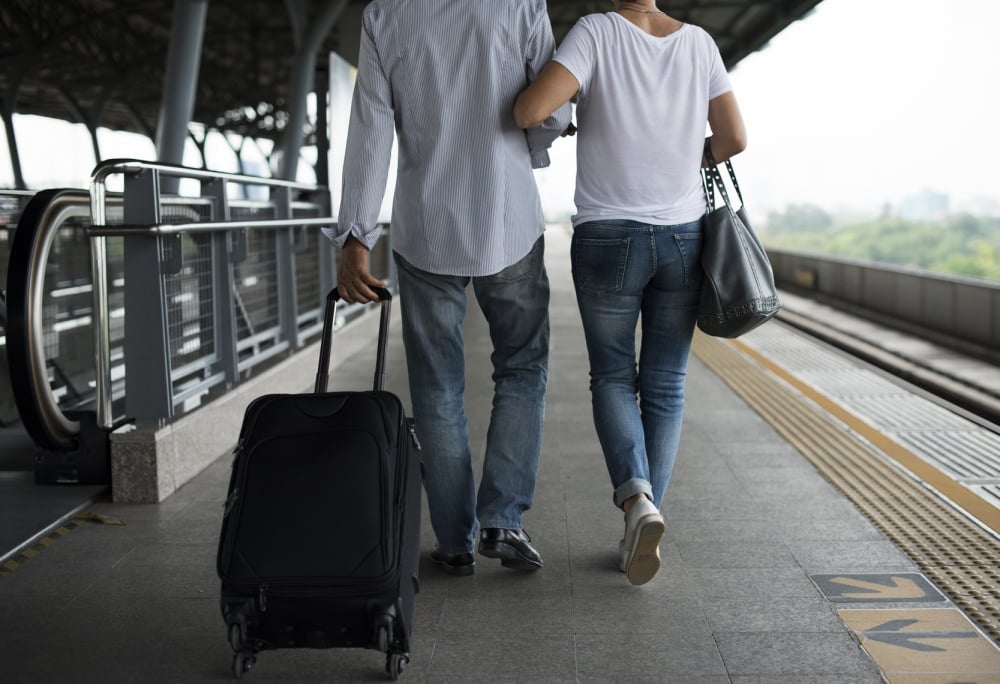 4. Carry a separate bag for essentials
Experienced riders know that it helps to pack a small essentials bag or overnight bag containing everything you'll need for your room, including pajamas, toiletries, meds, clothes, computer/iPad, etc.  It makes searching for these items much easier, especially when it's time to get ready for bed. Larger bags with non-essential items can be safely stored on the train until the end of your journey.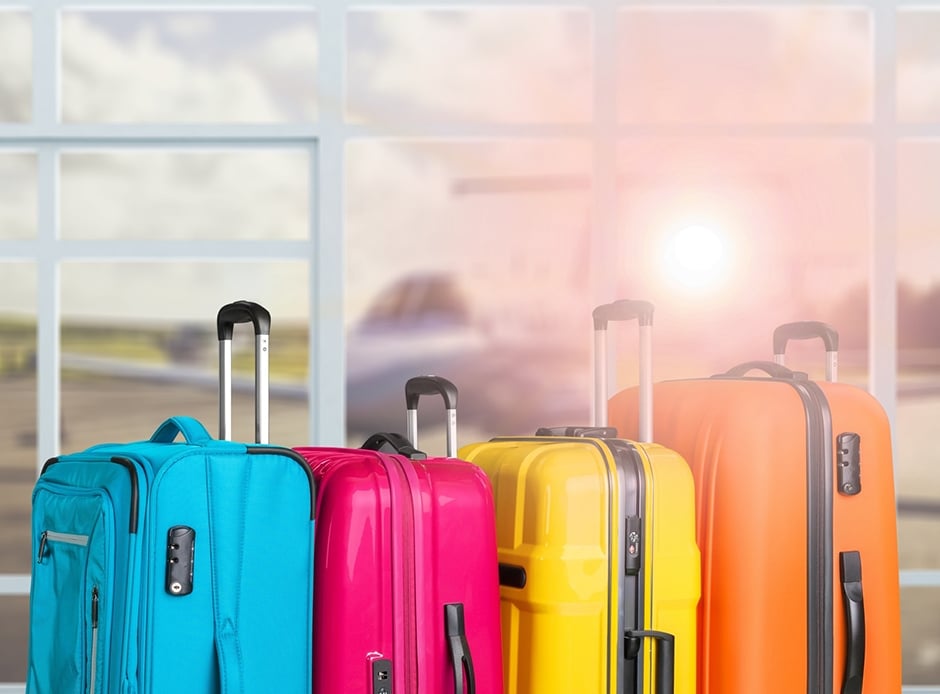 3. Dress for comfort
For the most enjoyable onboard experience, especially during a long-distance journey, you'll want to wear clothing that is comfortable, along with warm socks. Keep a layer like a sweatshirt or light fleece handy in case you get cold. Also, pack no-slip rubber flip-flops or sandals to wear to the bathroom and shower room.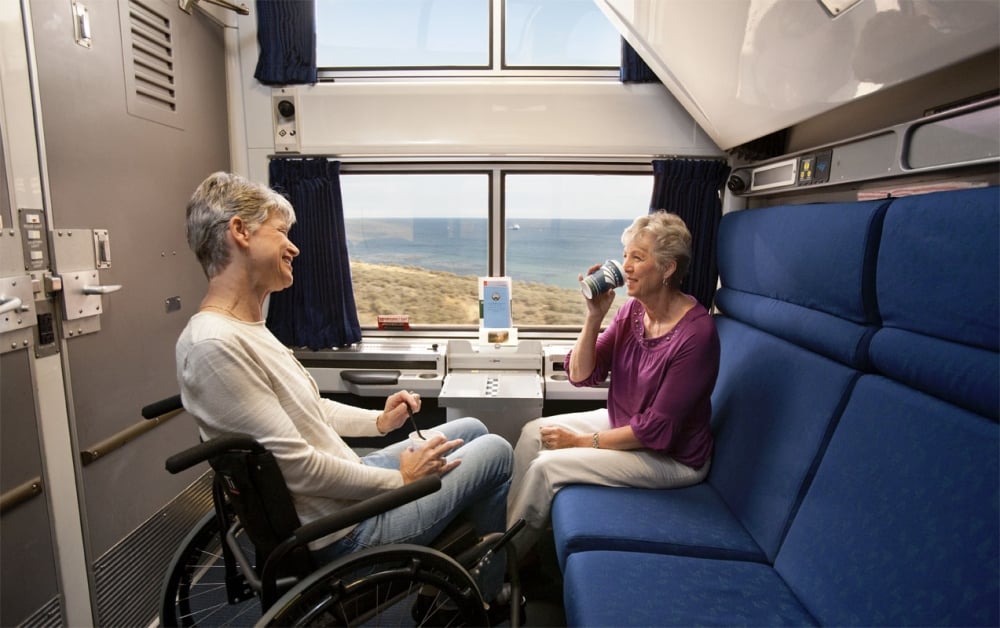 4. Bring a Travel Pillow and Blanket
While Amtrak does provide bedding in the Sleeping car rooms, you may wish to have your own pillow and an extra blanket for warmth. You may also ask your Sleeping car attendant for an additional blanket when they come to turn down your bed for a cozier night's sleep.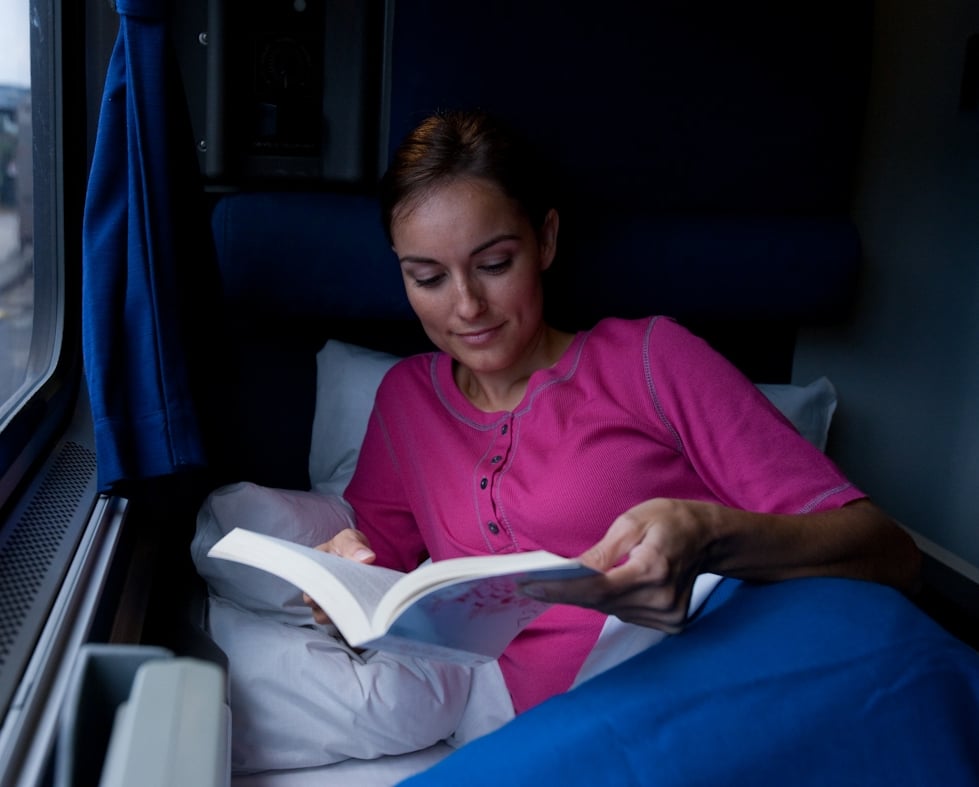 5. Bring Headphones
Headphones (especially noise-canceling headphones) are great for watching movies on your various devices, listening to music or blocking out the occasional train horn. Keep them handy in your essentials bag and bring them with you for use wherever you are on the train.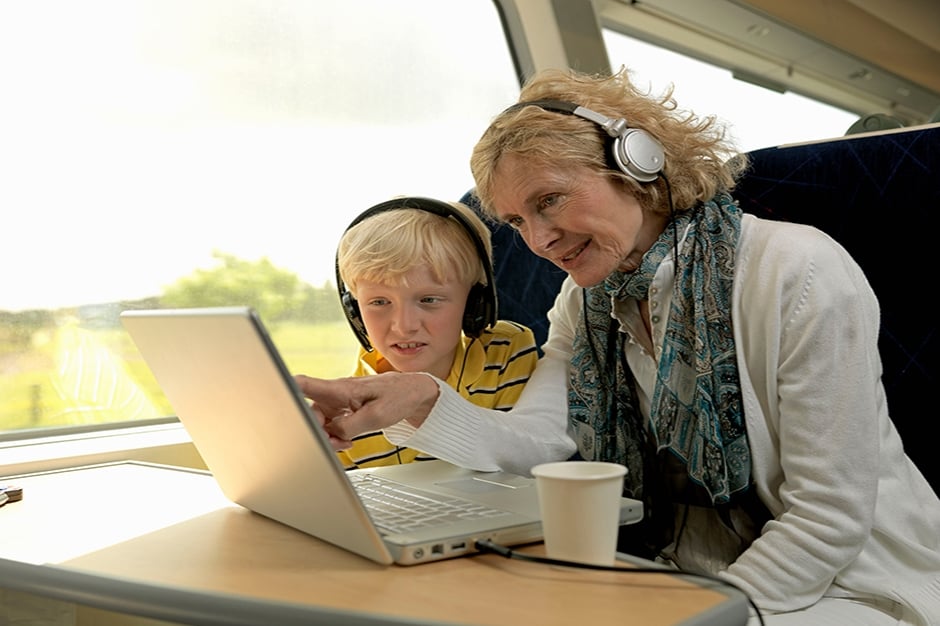 Join our FREE WEBINAR, this Wednesday, March 6, to learn how you can SAVE up to $300 on your next overnight rail vacation during our FLASH SALE on now!  Register Today »
6. Download Videos Before You Leave
Load up your cell phone or tablet with a few movies, podcasts, etc., before you board the train. When it's too dark to enjoy the scenery out the windows, these will come in handy. Because Internet access is spotty on a moving Amtrak train and most long-haul trains don't have WiFi, you'll be glad you took this extra step ahead of time.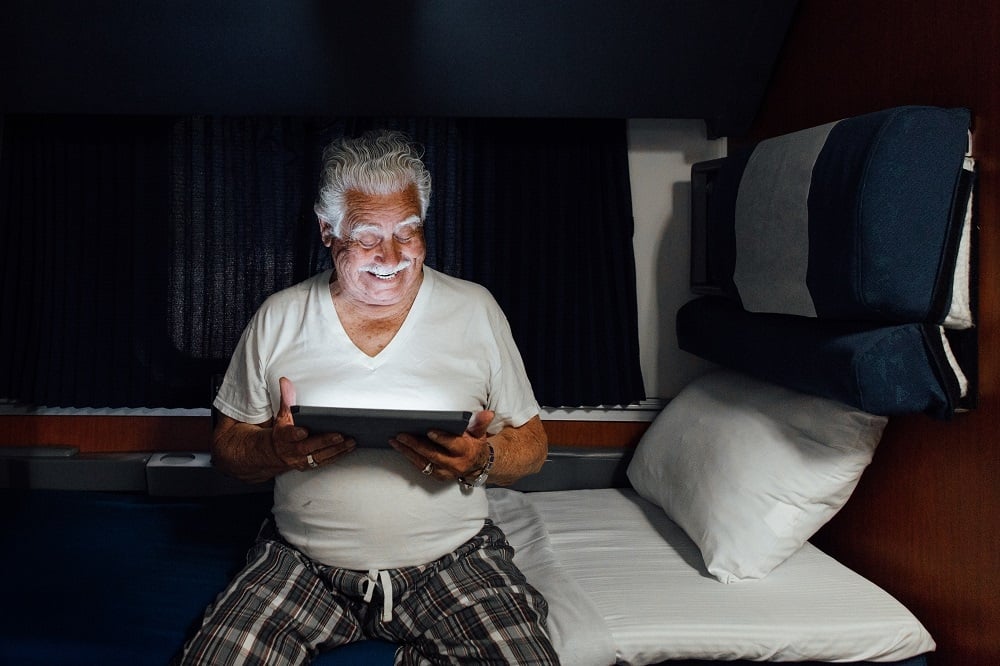 7. Bring Games and Books
Part of the joy of riding the train is slowing down and being in the moment. Whether you're enjoying a solo trip, or traveling with friends or family, it's nice to be able to sit back, unplug and simply read a book or play a board game or cards.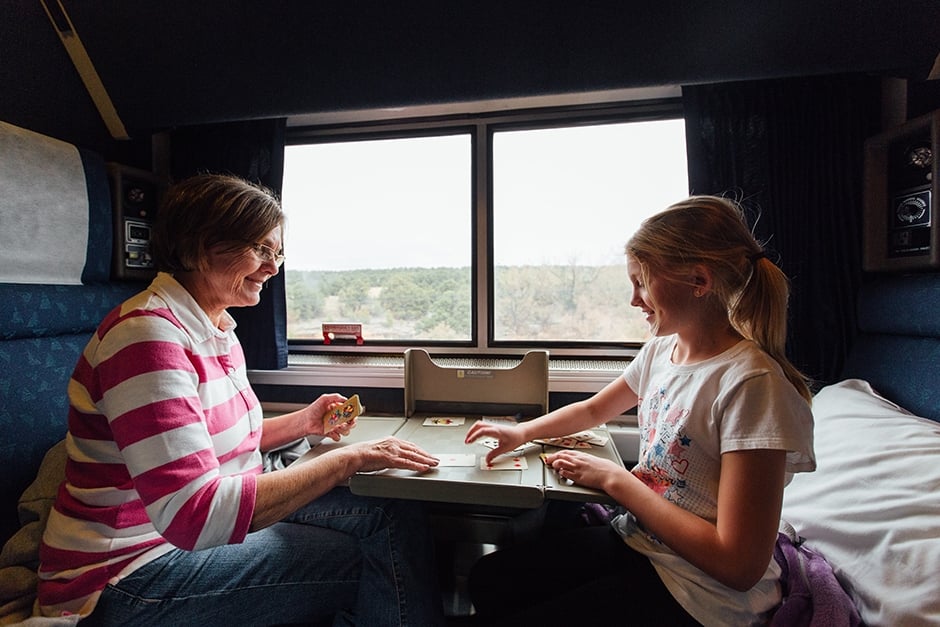 8. Pack Your Charger
While there are electric outlets in every room so you can keep your phone and other electronics charged, riders have found that bringing along an extra charger in case of emergency or to charge multiple devices is helpful.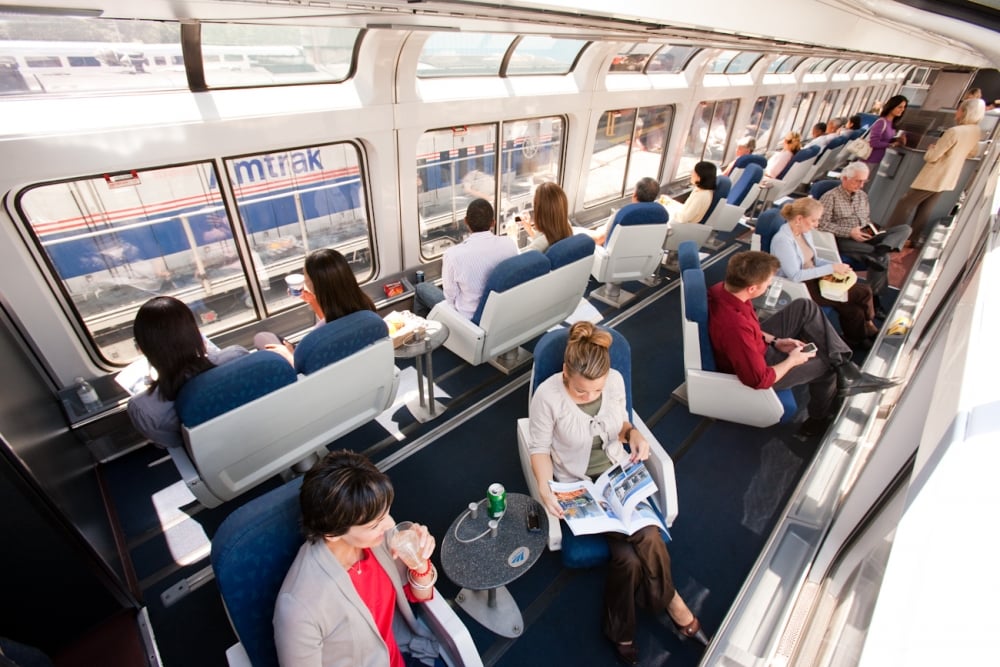 9. Bring Bottled Water and Snacks
Perhaps one of the best things to know about riding the train? You can bring food and drinks onboard! Bring your favorite snacks and treats, as well as extra water to keep content on a long distance train ride.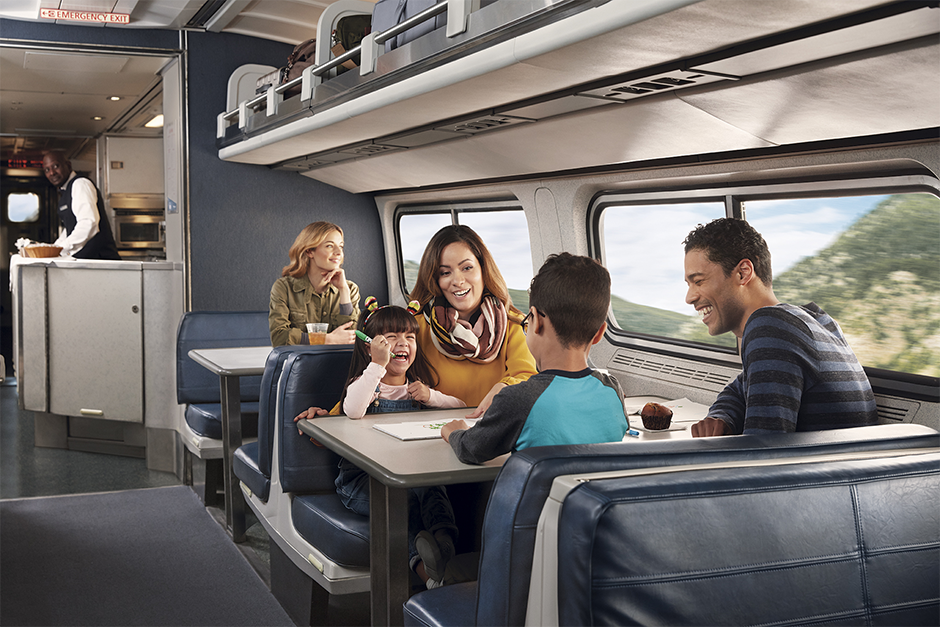 For more information about life onboard the train and specific vacation packages that include overnights, visit our WEBSITE!