7 Reasons to Take the Train to the National Parks
By Amtrak Vacations
Tuesday, October 20, 2020
Read time: 5 minutes
There's a tendency to forget about the most iconic way to travel across the country and discover the land we love, and that's by rail. Allow us to present the seven best reasons to take the train to these treasured gems.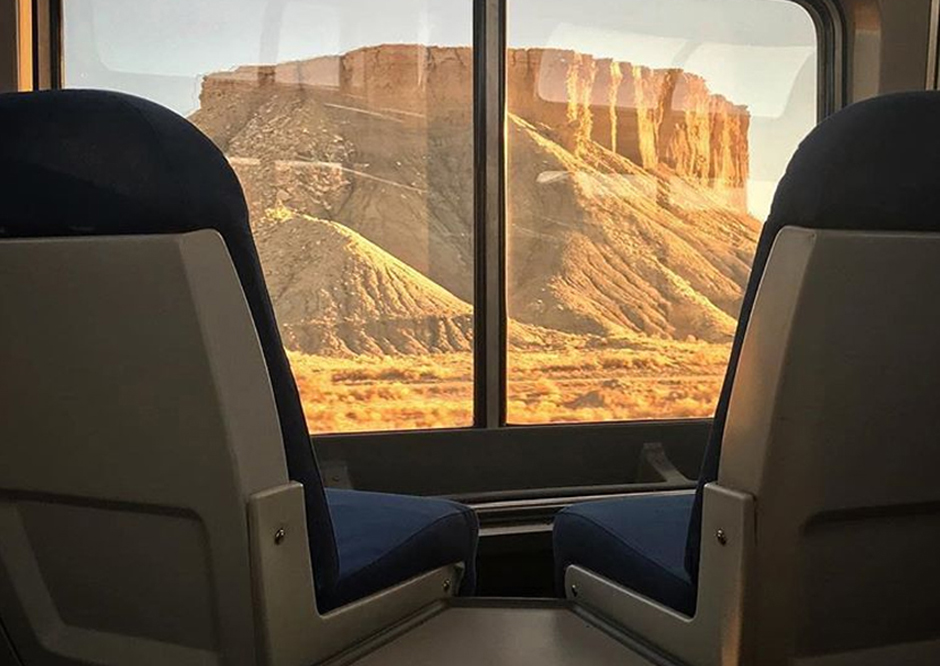 When most people think of transportation options to get to our great national parks, they think of flying or driving. There's a tendency to forget about the most iconic way to travel across the country and discover the land we love, and that's by rail.
Whether you are looking to have a simple national park experience, a short weekend getaway, or seeking to immerse yourself in all of nature's glory, traveling to our national parks by train offers a unique and relaxing adventure for anyone who is looking to add another check to their bucket list. Allow us to present the seven best reasons to take the train to these treasured gems. And if you're still looking for more reasons, contact us today for more information and to create the perfect national park train vacation for yourself!
1. The National Parks and the Train go Hand-in-Hand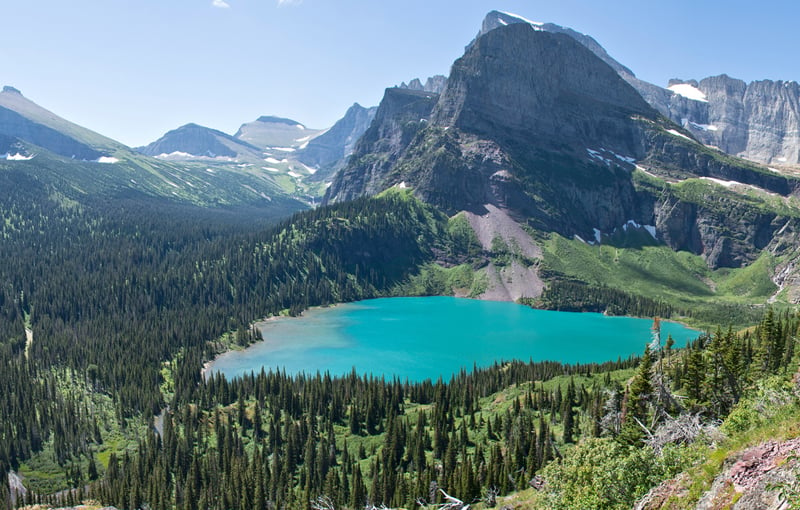 The National Park System and railroads have a historic relationship that goes back decades. America's early railroad companies played a pivotal role in bringing awareness to our national heritage by actively promoting visitation to the parks and expanding the railroads to reach numerous gateway communities. Today, seeing the National Parks by rail is not only an excellent alternative to traditional travel options but a unique way to get a taste of history as you explore America's heartland.
2. The Journey is Part of the Experience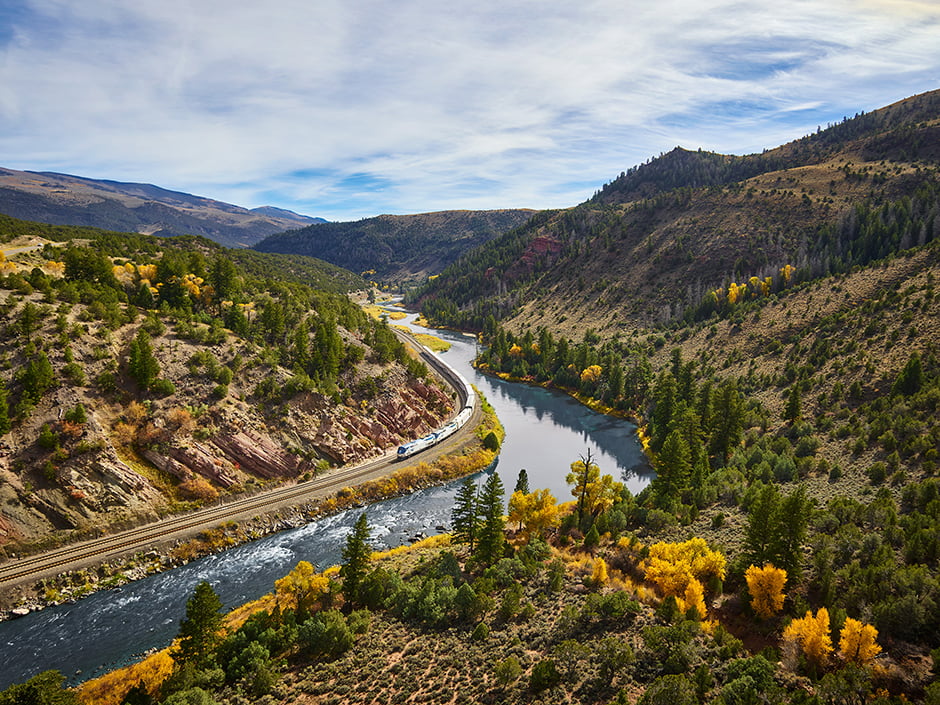 When you travel on an Amtrak train, it's so much more than just getting to your destination as quickly as possible. From the moment you step onboard the train and make your way to your seat or room accommodations, you'll feel the difference. There's actually time to relax, have a meal, and reconnect with family, friends, and fellow passengers. And there's a unique opportunity to learn more about and connect with the land you're traveling through. As you pass great rivers, mountains, and vast desert landscapes, it's hard not to develop a new appreciation for our protected lands.
3. Direct Access to U.S. National Parks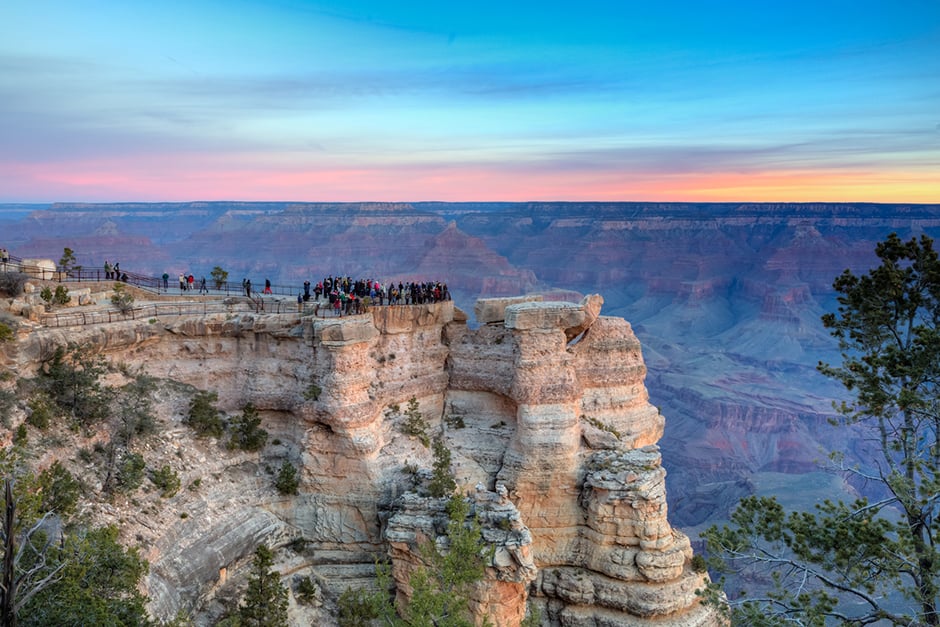 Because of the long-standing relationship between the train and the national parks, many of Amtrak's most famous routes transport passengers close to the top parks. In the case of Glacier National Park, the train station is only a few steps away from the park's entrance, making it one of the easiest parks to get to by train. While hotel accommodations inside or adjacent to the parks can be hard to come by (as they sell out fast in season), Amtrak Vacations can help travelers with securing these coveted rooms.
4. The Views are Included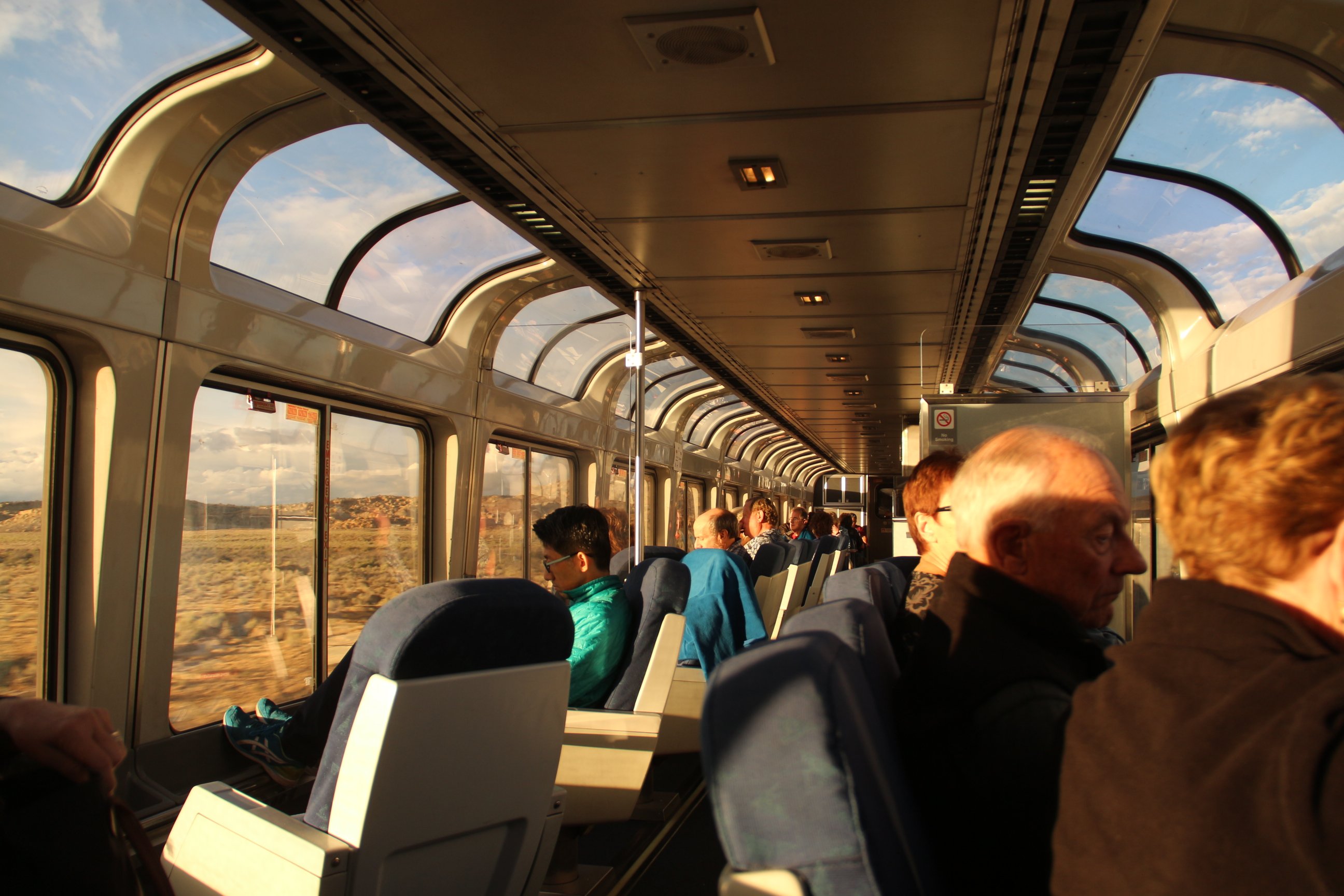 The best way to truly see America is from the broad windows of an Amtrak passenger rail car. Stretch out and recline in your private accommodation or admire the all-encompassing views from the Sightseer Lounge or the Observation car. Enjoy scenes of the country not accessible by any other means of transportation while you travel in comfort. As you get closer to the national parks, take in iconic scenes of the area, from the sweeping pine forests of Glacier National Park to the red rock structures of the Grand Canyon. Your personal scenic experience is right outside your window on the train.
5. No Lines, No-Hassle, No Stress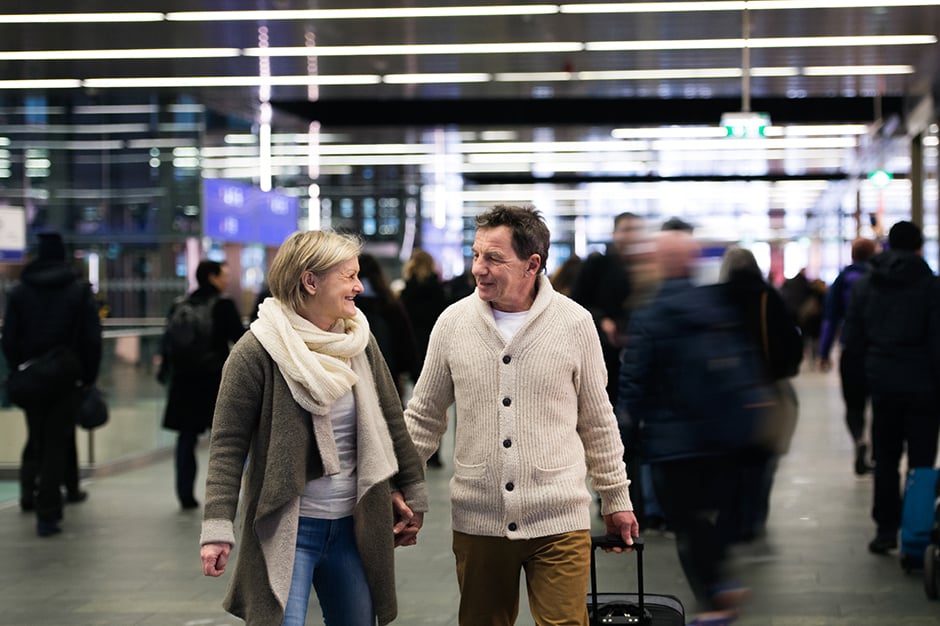 Simply board the train at one of the 500+ Amtrak stations across the country and you're on your way to the national parks! No airport lines, no security checks, no frazzled, stressed-out passengers. Amtrak's generous luggage guidelines let you bring two carry-on bags and two personal items on board, and there's always the option to check two bags for free if need be. Imagine getting right to the heart of your destination relaxed, refreshed and ready to explore!
6. See Multiple Parks in one Trip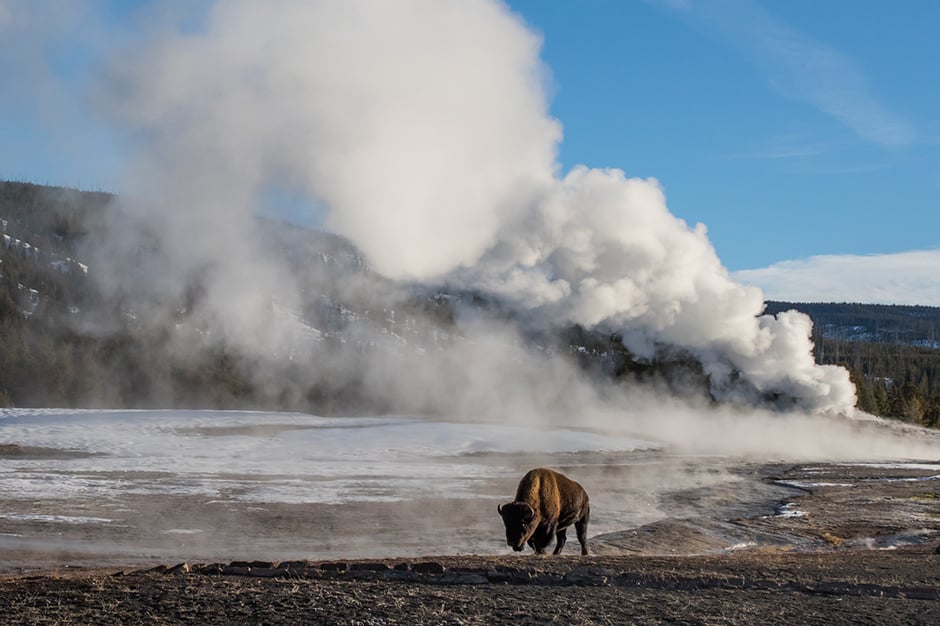 With Amtrak Vacations, it's easy to take the national park train vacation of your dreams - whether it's spending more time at just one or two parks, or visiting up to 12 national parks in a single vacation! Check out the popular itineraries below for examples of exciting multi-park train vacations.
This epic, around-the-country rail exploration of 12 of America's top national parks will shorten many a bucket list! See the best of the country's greatest national parks – including the Grand Canyon, Yellowstone, Yosemite, and Glacier National Park – the way they were meant to be experienced – by iconic Amtrak train.
Explore two of America's grandest national parks on this fabulous rail vacation! Travel through the wide-open landscape of the Heartland of America by rail before reaching Salt Lake City. Continue to Jackson Hole for an exploration of Grand Teton National Park and its spectacular wildlife. From there, the journey north continues to Yellowstone National Park, where you can take in the amazing scenery that has made this destination a must-see for decades
Discover five incredible national parks of Utah - Arches, Canyonlands, Zion, Bryce, and Capitol Reef - on this seven-day rail journey from Chicago. Be treated to breathtaking sightseeing tours of each park and spectacular views of the unique geography of the area, including the dramatic arches, spires, pinnacles, balanced rocks, and fins you may have only seen in photos.
Prepare for a journey to three of the nation's greatest national parks! Experience the best of the American West as you travel across the Great Plains and through the Rocky Mountains aboard Amtrak. Stop to explore all the sites and wonders of timeless Yellowstone National Park. Yosemite also awaits where your tour takes in all the natural glory to be found in this astounding national park. Glacier National Park is an endless natural beauty with thousands and thousands of acres of pristine wilderness, soaring mountain peaks, and abundant wildlife.
7. Create your own National Parks Itinerary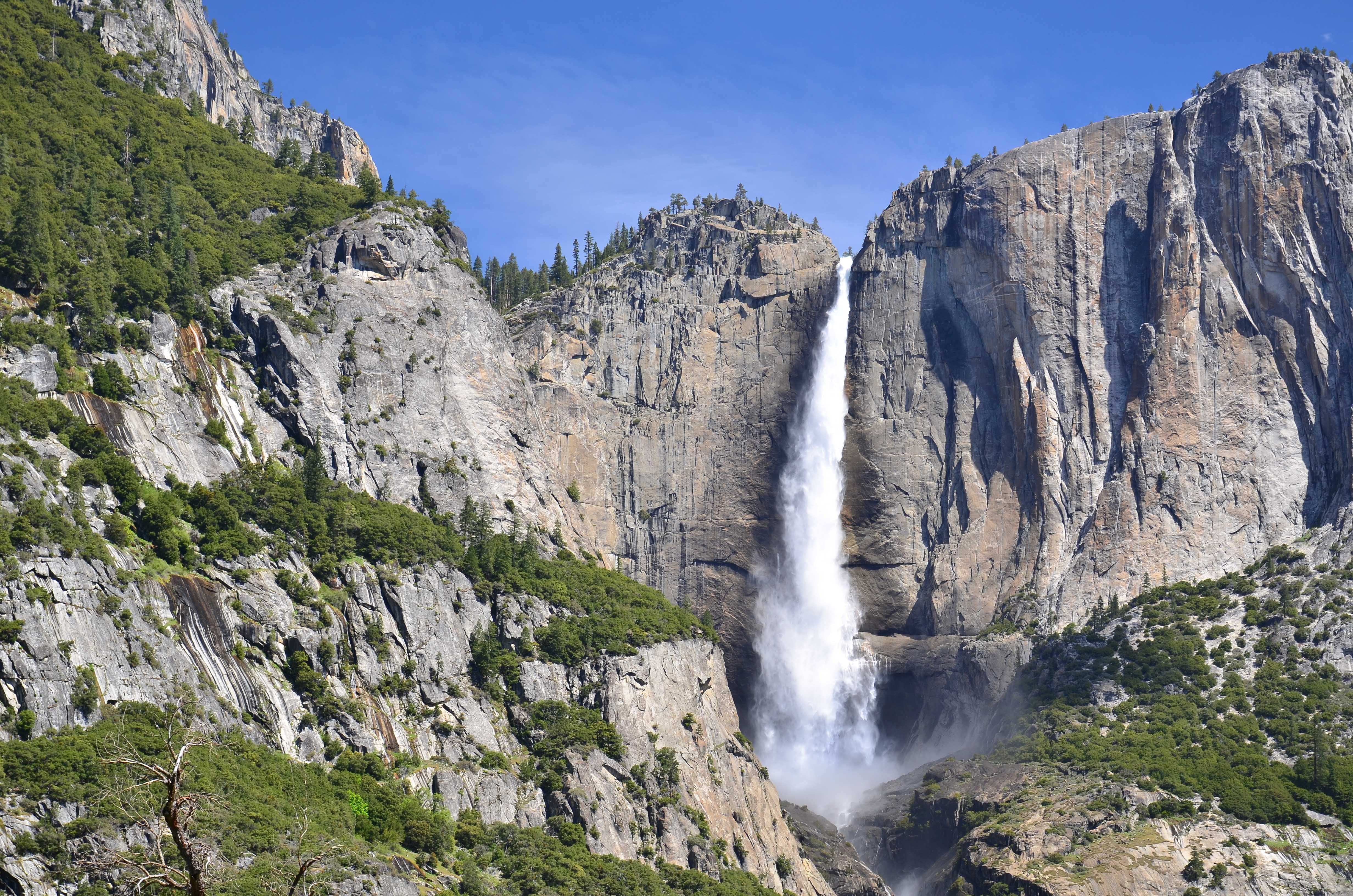 The options for visiting national parks by train are endless. With the help of our friendly Rail Vacation Specialists, you can create an itinerary that includes the park or parks you want to visit and only the tours, activities, and accommodations that work best for you and your travel companions.