What to Expect During a Coast to Coast Train Vacation
By Amtrak Vacations
Thursday, January 3, 2019
Read time: 8 minutes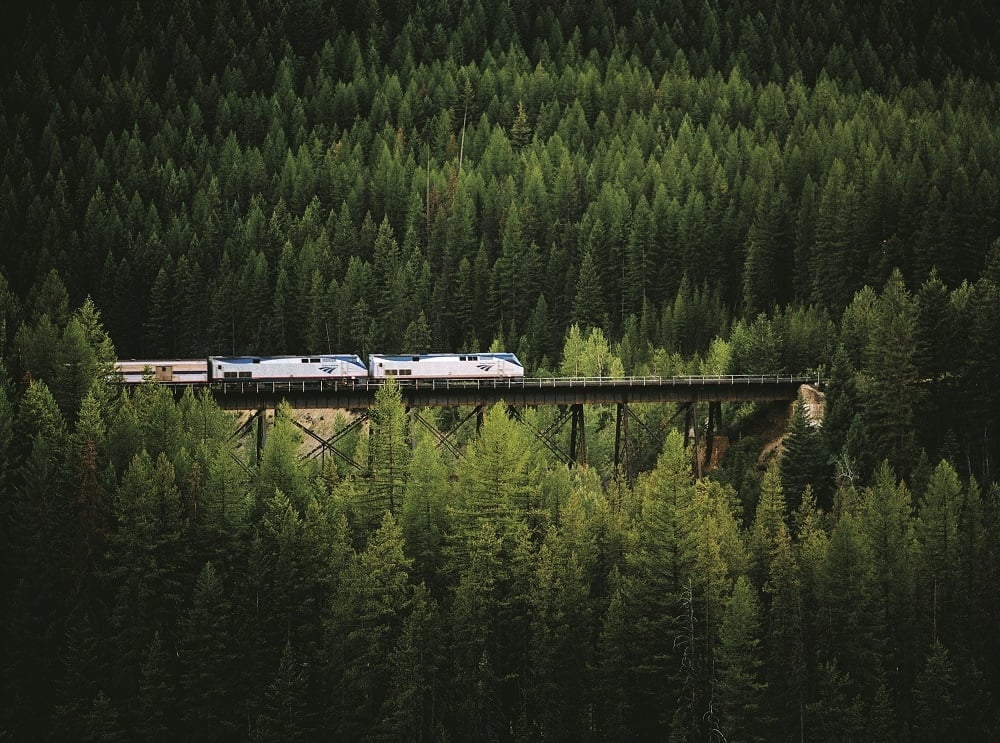 Intrigued by the idea of a coast to coast train journey? Regardless of how many nights you plan on spending on board or where you plan on going, there are plenty of unique experiences and special perks to look forward to if you're a first-time rider. And if you've taken a long-distance train vacation before, then you know there truly are few better ways to experience the beauty of North America! There are plenty of reasons our guests choose to travel by train and not fly—or drive. Aside from simply climbing aboard and letting someone else do all the navigating, it's a chance to enjoy landscapes and moments of adventure you'd never have the opportunity to otherwise. Learn more about some of the basics below, and consider seeing the country in an entirely new way!
Sleeping
If you've never been on a long-distance train vacation, Amtrak's options for sleeping accommodations may seem a little mysterious. Many of the questions travelers often ask are, "Is there a shower onboard?", "Will my room have a private bathroom?" and "How does a Roomette or Bedroom convert for sleeping at night?" Amtrak's Sleeping Car accommodations provide overnight travelers with the choice of a Roomette, Bedroom, Bedroom Suite (two adjoining bedrooms) that can accommodate one to four people, as well as Accessible Bedrooms. In a Roomette, daytime seating converts to beds at night. Electrical outlets, climate controls, reading lights, a small closet and fold-down table are all within easy reach. Bedrooms are larger than Roomettes and offer a sink and vanity with enclosed toilet and shower facilities.

Accommodations on trains west of the Mississippi.

Accommodations on trains east of the Mississippi.
Spanning the width of the train car, Amtrak's Family Bedrooms are a cozy option for a family of four. Each Family Bedroom comes with two sets of bunk-style beds, a sofa and two reclining seats. This more spacious room gives mom and dad (or grandma and grandpa) their own personal space, but more importantly, their own bed separate from the kids. Amtrak's Bedroom Suites are made up of two bedrooms opened-up for a combined space. Roomy and comfy, and equipped with two landscape windows, the Bedroom Suites come with two in-room toilets, two showers and are a great option for a family or group of four friends. Bedroom Suites feature everything the Family Bedroom includes, plus a private sink and vanity, private toilet and shower, and a comfy armchair. When you choose to upgrade to Amtrak Sleeper Service, benefits include:
Daily meals for each passenger in the room
Fresh linens and towels
A personal attendant to offer you bottled water or coffee and turn-down services
Personal climate controls
Reading lights
Comfortable daytime seating
Access to Amtrak Metropolitan Lounges at select stations with snacks, drinks, and showers
Take a 3D tour of the Superliner Sleeping Car here or the Viewliner Sleeping Car here.
Eating
Another thing to keep in mind is that all of your Dining Car meals (up to three full-service meals a day with water, soda or juice) are included in your ticket fare. Alcohol is available at an additional cost. When you board the train, ask your sleeping car attendant to make your reservations for the Dining Car if you'd like to be seated at a preferred time. Breakfast hours are 6:30 am – 10 am (no reservations), lunch hours are from 11:30 am – 3:00 pm and dinner hours are from 5:00 pm – 9:00 pm. Enjoy delicious food and the company of fellow passengers as you ride the rails!
Viewing
The greatest joy of riding an overnight train to a destination is that someone else gets to do all the driving while you take in the passing landscapes outside your window. From mountains, forests, seascapes, and valleys to the vast, open plains, and crowd-pleasing cities, you'll have the opportunity to experience rarely seen sights. Amtrak's bright and sunny Observation Car, part of the Superliner trains, is the best place to appreciate the views! With floor-to-ceiling windows, these "sightseer lounges" bring the wonders of the passing landscape to a whole new level. All passengers are allowed to enjoy the Observation Car, which features single seats, double seats, and family-style seating.
The Routes
These exciting Amtrak Vacations cross-country train vacations offer some of the best ways to see the country. Hop on board, or call one of our Rail Experts to customize one of your own!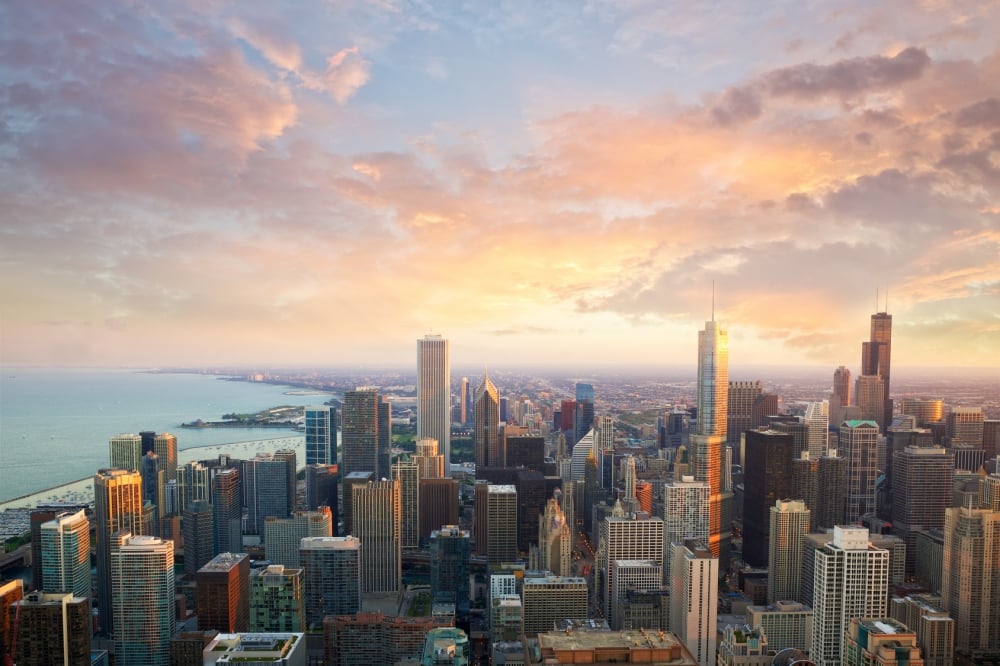 Train Routes: Lake Shore Limited and California Zephyr New York City > Chicago > Denver > San Francisco > Napa Valley Spend two days getting to know New York City's crowd-pleasing attractions, such as Central Park, Empire State Building, Rockefeller Plaza, and Times Square before departing Union Station. You'll spend one night onboard the train as it travels through Pennsylvania, Ohio and Indiana en route to Chicago. When you arrive, your included hop-on, hop-off tour will take you to Millennium Park, the Navy Pier, Magnificent Mile, and many other popular landmarks. After two days in the city, spend your second night onboard Amtrak as it follows the tracks across the vast plains of Iowa and Nebraska into Denver. The "Mile High City" is the perfect jumping off point to explore Rocky Mountain National Park, which you'll get to do on a full-day sightseeing tour. During your final night on the train, the landscapes of Nevada and Utah will pass outside your window before you arrive in beautiful San Francisco. For more info on this rail vacation, click here.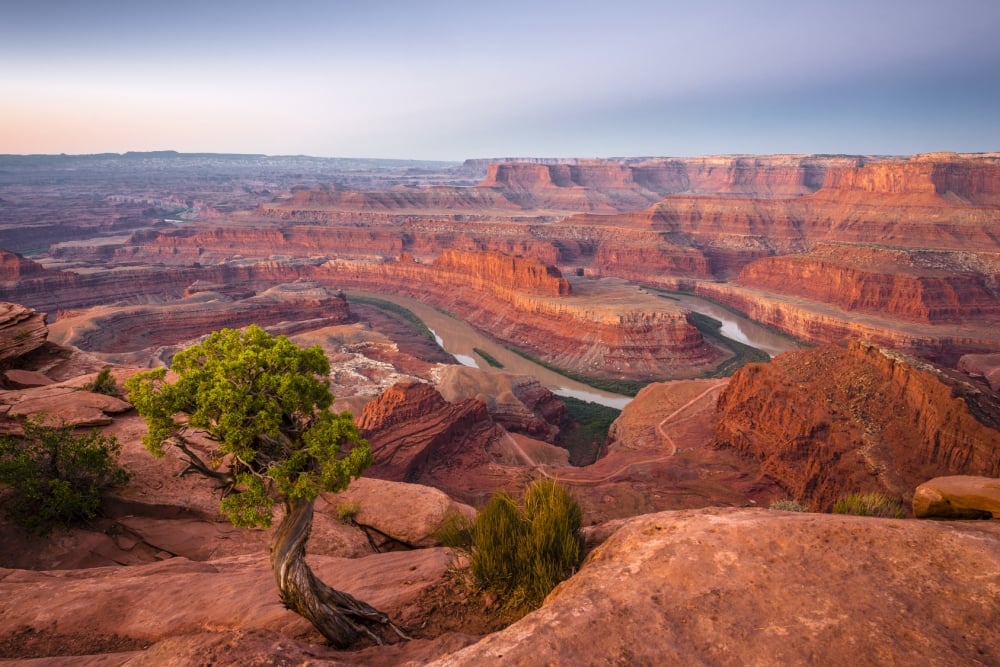 Train Routes: Northeast Regional, Capitol Limited, Southwest Chief, and Coast Starlight New York City  > Chicago  > Williams > Grand Canyon National Park > Los Angeles > San Francisco Spend three days in NYC, the city that never sleeps, and then board Amtrak for a ride through Philadelphia and Baltimore to Washington, D.C.! Visit iconic landmarks with your included hop-on, hop-off and moonlight tour, such as the White House, National Mall, Washington Monument, Jefferson Memorial, and many more. From there, travel overnight onboard the train through Pennsylvania, Ohio, and Indiana en route to Chicago, the "Windy City." During your one-night stay, take some time to stop at Millennium Park, the Navy Pier, Magnificent Mile, or any of the other popular landmarks with your sightseeing tour. Up next? The South Rim of the Grand Canyon! Featuring some of the most spectacular views and photo opportunities in the world, this natural wonder will certainly be one of the highlights of your journey. Spend one final night aboard Amtrak on your way to bustling Los Angeles, where you'll have more than enough time to see famous Hollywood attractions or soak up some sun on the beach. Last, but not least, venture north to San Francisco, the City by the Bay. For more info on this rail vacation, click here.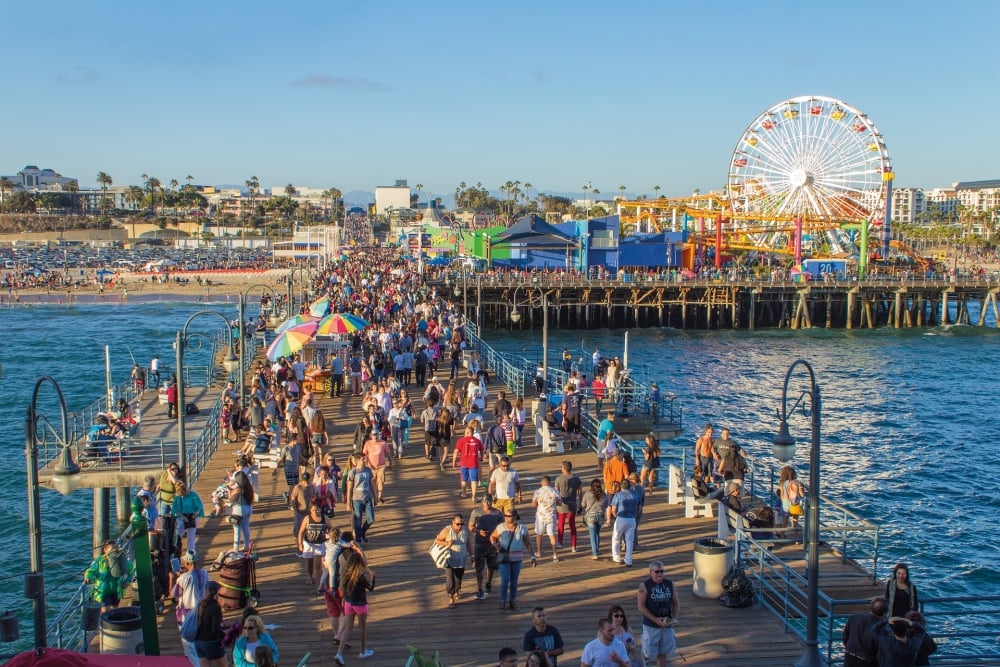 Train Routes: Empire Builder, Coast Starlight, Sunset Limited, Crescent, and Capitol Limited Chicago > Seattle > Los Angeles > New Orleans > Washington > Chicago Starting off in Chicago, the Grand Rail Experience is tailor-made for anyone who wants to get the full cross-country Amtrak experience. Connecting Amtrak's top train routes across the top of the country, the Pacific Coast, Amtrak's southern route known as the Sunset Limited, and up through our Nation's Capital; this around-the-country journey is sure to please any train-buff or adventurous sight-seer. For more info on this rail vacation, click here.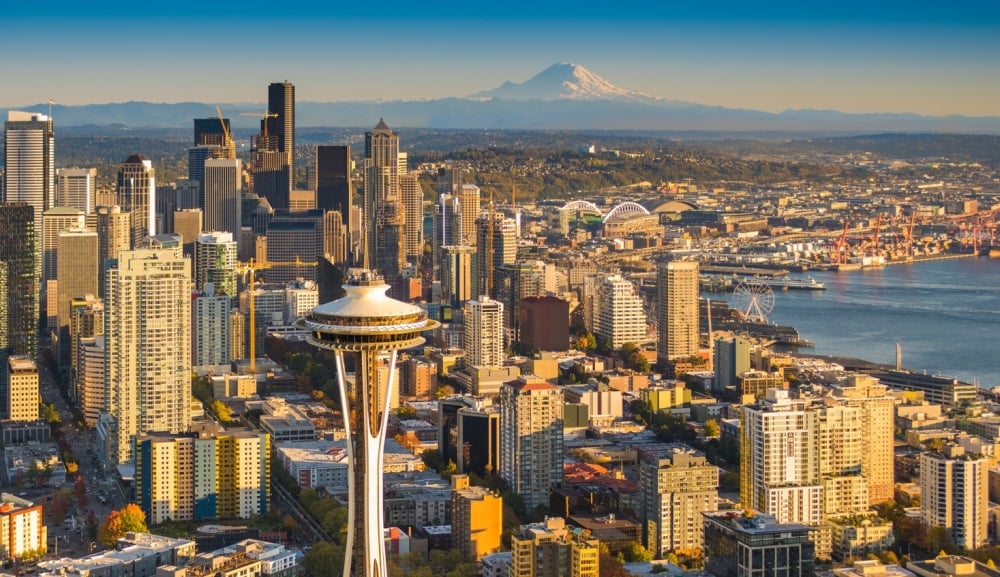 Train Routes: Empire Builder, Coast Starlight, and California Zephyr Chicago > Seattle > San Francisco > Chicago Venture from the breathtaking great plains of the Midwest to the serene waters of the Pacific Coast on this scenic rail journey from Chicago to San Francisco, with a stop in Seattle. Enjoy the landscape as you travel along major portions of the Lewis and Clark trail. Explore Seattle on a hop-on, hop-off sightseeing tour. Discover the sights of San Francisco. Spend some quality time in two majestic parts of Northern California: Muir Woods and Sausalito. And, then you'll head back to the "Windy City" on board one of most beautiful train trips in all of North America. For more info on this rail vacation, click here.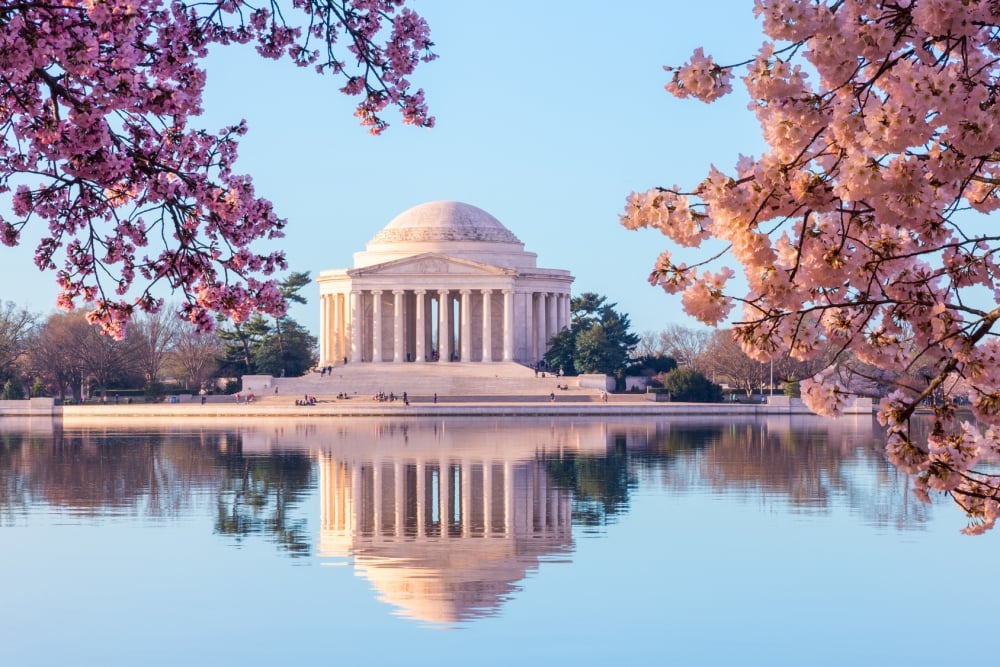 Train Routes: Sunset Limited, Crescent, and Northeast Regional Los Angeles > San Antonio > New Orleans > Atlanta > Washington > New York City Climb aboard Amtrak for a scenic 17-day journey across the American south. Enjoy sunny Hollywood on a guided tour of city and the homes of the stars! Then board the famous Sunset Limited your journey across the southern part of the country and into Texas, the Lone Star State! After arriving in Texas you will get to immerse yourself in the history and diverse culture of San Antonio. From there you are on to New Orleans where you will enjoy a sightseeing tour of the city as well as a meal in the historic French Quarter. Then head on to Atlanta and Washington where you will get to explore two of America's most historic cities. Then it is on to "The Big Apple" where you will tour the city and journey to the top of Rockefeller Plaza. A wonderful cross-country journey awaits you! For more info on this rail vacation, click here.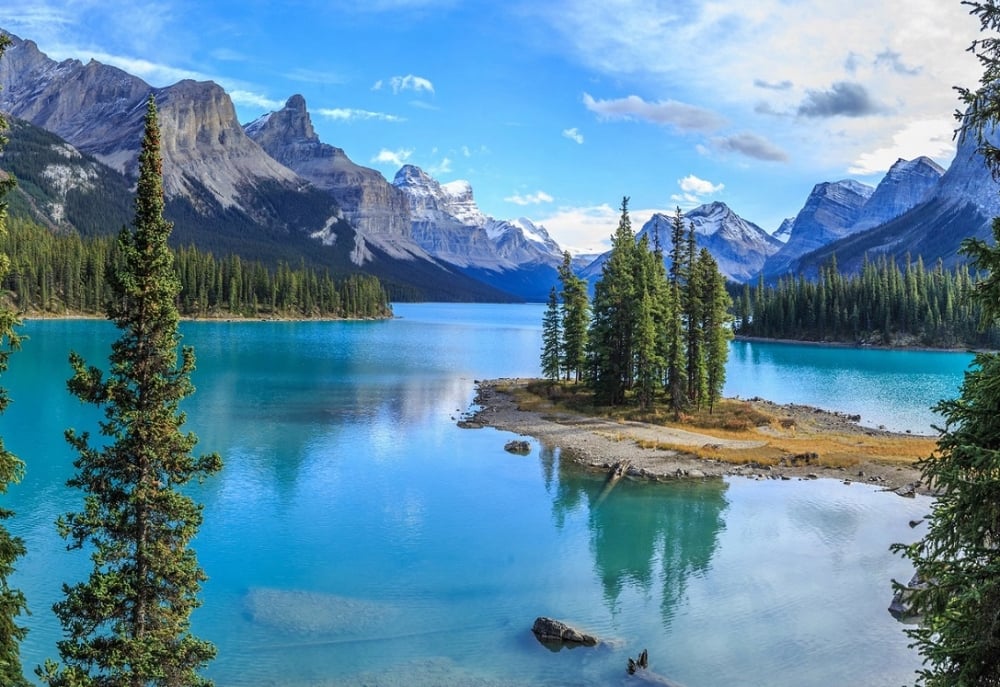 Train Routes: VIA Rail's The Ocean and The Canadian Quebec City > Montreal > Toronto > Niagara Falls > Jasper > Banff > Vancouver This is the ultimate way to journey across Canada! Enjoy the quaint, seaside community that is Halifax. Travel through two important Canadian cities of Montreal and Toronto. You will also experience the natural wonder of Niagara Falls before you journey west through the Canadian Plains and Rocky Mountains. Your trip will end in the cosmopolitan city of Vancouver. For more info on this rail vacation, click here.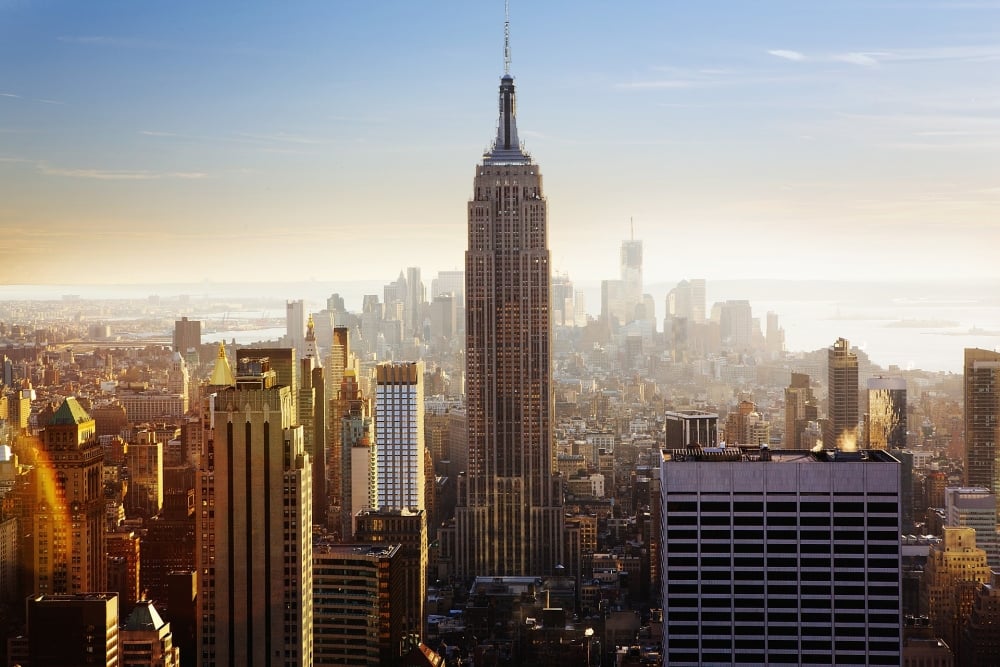 Train Routes: Lake Shore Limited, Crescent, Sunset Limited, Coast Starlight, and the California Zephyr Chicago > New York City > New Orleans > San Francisco > Denver > Chicago This 15-day rail journey that visits some of America's most sought-after destinations; New York, New Orleans, San Francisco, and Denver! Experience such iconic American landmarks and sights as the Empire State Building, the French Quarter, and the Golden Gate Bridge. A full "All American" rail journey awaits on this trip! For more info on this rail vacation, click here.
Visit our WEBSITE for more information on all of our train vacation types, including Rail Experiences, Roundtrip Vacations, National Park Vacations, and Getaways.