Don't Fly: Why Amtrak Is the Best Way to See North America
By Amtrak Vacations
Thursday, April 28, 2022
Read time: 3 minutes
For travelers—business or leisure—the worst part of any trip is usually the inconvenience of flying. The majority even loathe airports just as much as being on a plane, and for good reason.
To avoid unfavorable experiences flying, many people choose to travel by train, whether it be for a quick getaway or a long-distance roundtrip adventure. Traveling by train just makes more sense for those who want to see the best of North America without venturing anywhere near a cloud. When was the last time that you really enjoyed a flight? Given a choice, we'll always take the train. And here's why:
Under Most Circumstances, Train Travel Is Stress-Free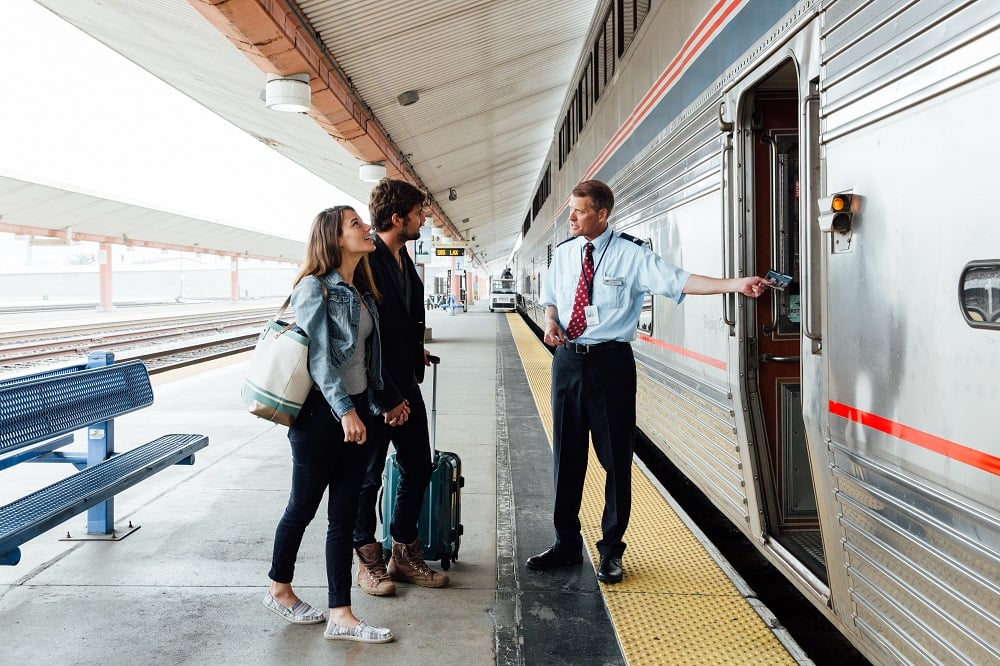 Air travel was once viewed as efficient and even glamorous. Today, the airport experience itself has never been more stressful. There are plenty of potential pitfalls that put travelers on edge. Long TSA lines, a sense of lack of control, armrest hogs, grumpy passengers, flight delays, navigating the airport and finding your terminal gate, turbulence, no space in the overhead bins ... the list goes on and on. Doesn't sound too appealing, does it? Unlike during a flight, train rides are not only relaxing and turbulence-free, but under most circumstances, it is stress-free. There are no take-off, landing, or seat belt signs, and for most of the journey, you are free to get up and walk around instead of being stuck in your seat for endless amounts of time. Not only that, but you only have to arrive at the station 30 minutes prior to your scheduled departure, there are virtually no middle seats, and you won't have to worry about encountering luggage restrictions.
Amtrak Trains Put You Right in the Heart of the City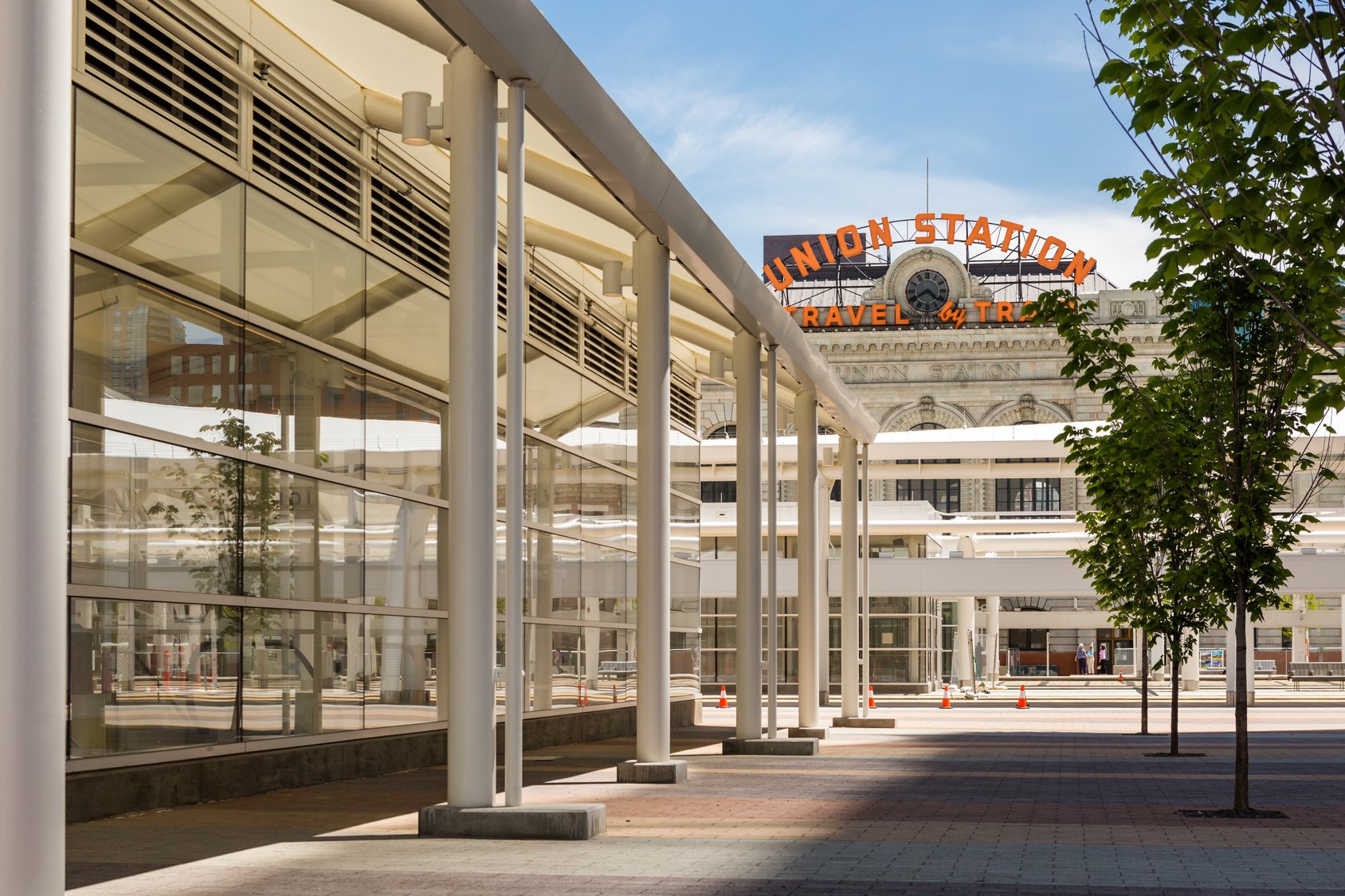 The biggest advantage of train travel? Your train will take you directly to centrally located train stations from the city center to the city center. That means when you arrive at your destination, you'll be right in the heart of it all. In many cases, you'll be able to take a short stroll to your hotel and the major attractions. If that's not convenient, we don't know what is.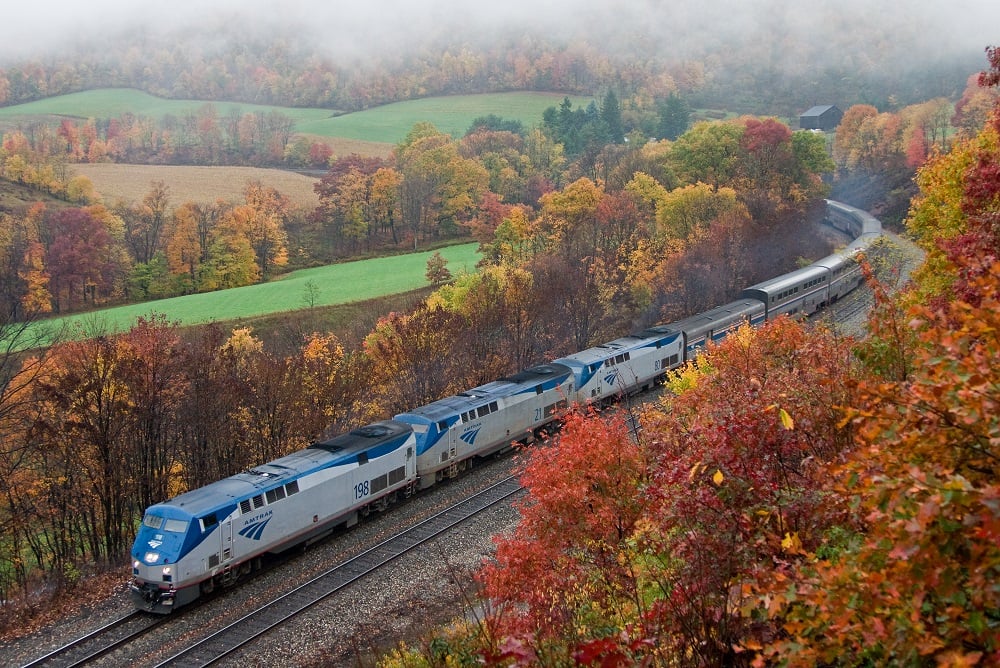 The sights you'll see onboard Amtrak's routes will show you why so many travelers have fallen in love with train travel. When you're onboard a plane and cruising at 35,000 feet, all you see outside (if you're sitting in a window seat) are clouds. However, onboard a train, every route is a scenic route. From waterfalls to lush forests, the snowy Cascade Mountains, the Puget Sound, Montana's Big Sky country, treasured national parks, the heart of Gold Rush country, ghost towns, the Continental Divide, sprawling prairies, the Pacific Ocean, and every other iconic sight imaginable is yours to take in. You'll have plenty of time to reflect on your travels and let your mind wander to the rhythm of the train while you stare out at the world drifting by peacefully.
There's Room to Roam (and It's Comfortable)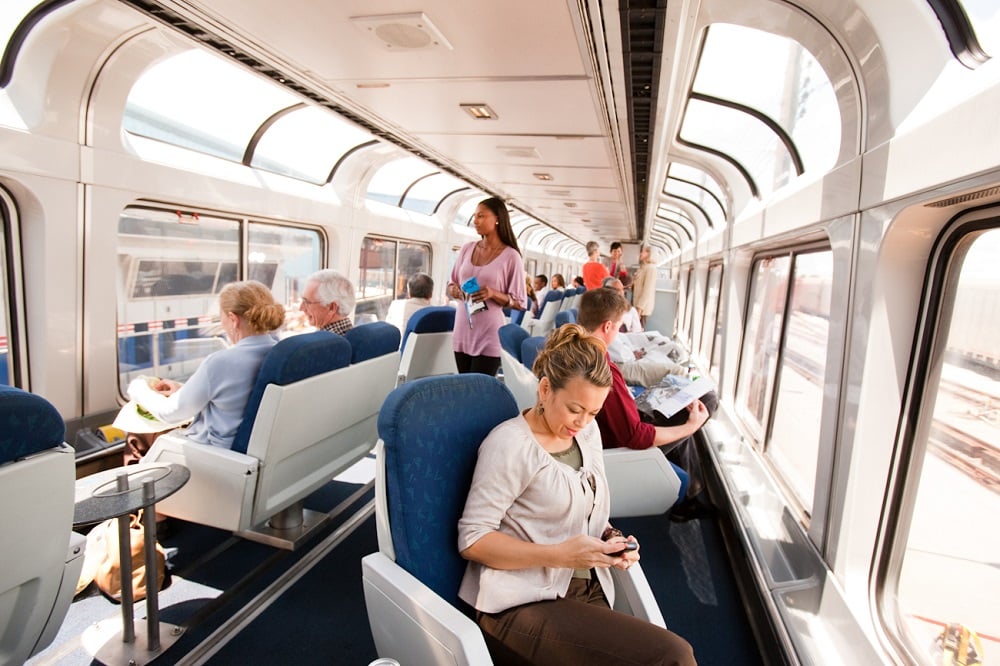 Onboard the train, you're free to move about as frequently as you want. Someone else is doing the driving, so you can grab a bite to eat, enjoy a cocktail, take a nap, get lost in a great book, listen to music or watch a movie on your iPad, get up and stretch your legs, spend quality time with your family and loved ones, get to know your fellow passengers, or simply relax watching the landscapes change outside your window. Not to mention, Amtrak seats are comfortable! Even in coach, they recline, offer more legroom and space than standard cramped airline economy seats, and come with decent fold-down trays. Additionally, if you travel overnight, your chances of actually getting a good night's rest are far higher than on a plane. There's never been a better time to discover North America by rail!