A Customer's Train Travel Journey: Grand Rail Experience
By Amtrak Vacations
Sunday, April 10, 2022
Read time: 4 minutes
Back in March, two of our customers from New Jersey—Pam and her husband Jim—departed on this epic 14-day journey to Chicago, Seattle, Los Angeles, New Orleans, and Washington, DC!
Have you been wondering what it's like to take a train vacation, particularly our Grand Rail Experience? With so much to see and so many famous Amtrak routes to travel on, it's never been easier or more exciting to explore North America from coast to coast. Back in March, two of our customers from New Jersey—Pam and her husband Jim—departed on this epic 14-day journey to Chicago, Seattle, Los Angeles, New Orleans, and Washington, DC! This was their first Amtrak train experience and although they weren't traveling for any special occasion, it was the perfect opportunity to check off some bucket list destinations and moments. Did you know that more than 64 percent of our customers are first-time Amtrak riders? It's true. First-time riders also frequently book long-distance, overnight train vacations to discover the best that North America has to offer.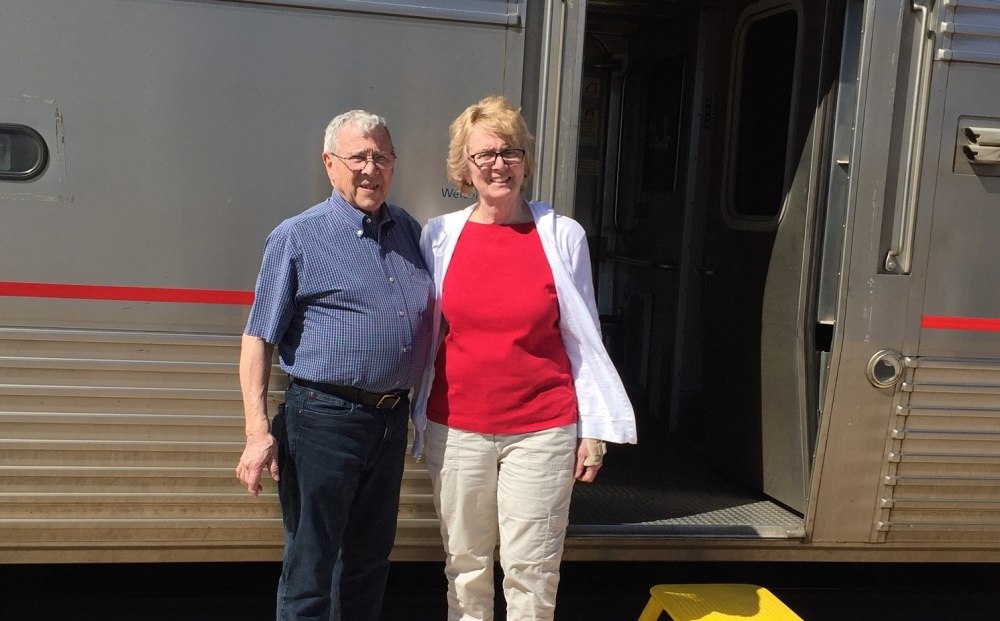 The couple departed from New York City's Penn Station and arrived in Chicago to begin the Grand Rail Experience. During their trip, they stayed in both a Viewliner Roomette and a Bedroom onboard the train and traveled on six Amtrak train routes, with the majority of them being the most popular and scenic routes in North America, including the Empire Builder and Coast Starlight. While a train journey across the USA means something a little different to every traveler, one thing is for sure: Pam and Jim made memories that will last for years to come!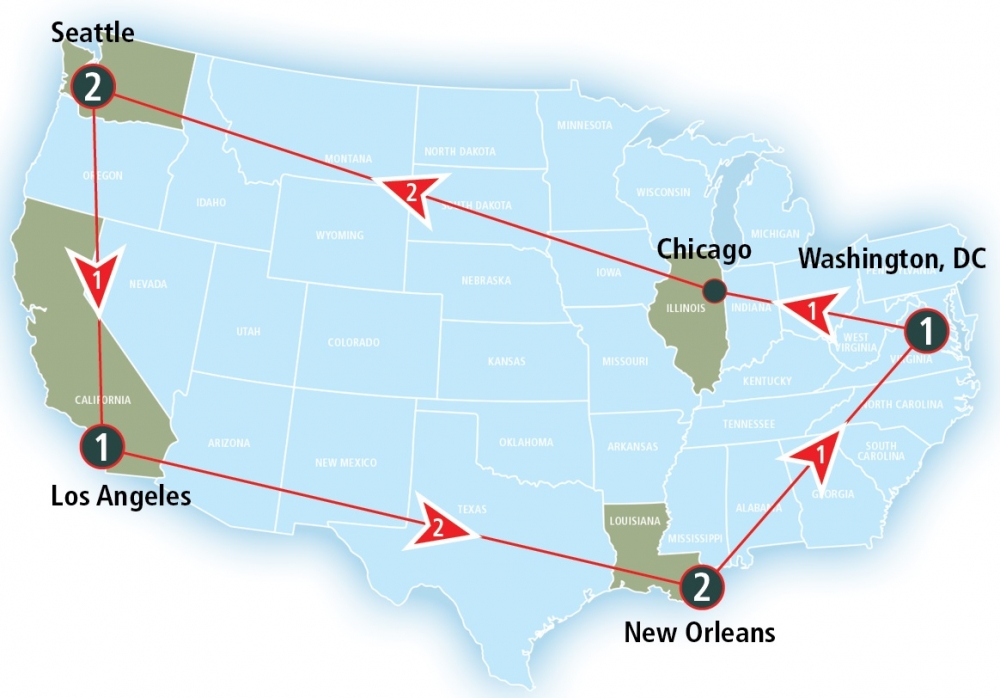 What was your favorite part of the Grand Rail Experience?
Our favorite aspect of the entire trip would have to have been all the landscapes and ever-changing scenery we had the opportunity of experiencing onboard the various train routes! Another thing worth mentioning is that this train vacation was so easy! 
Which destination(s) did you enjoy most? Why?
In Seattle, we visited the Chihuly Garden and Glass Exhibit as that has been on my radar since I spotted it from afar during my last trip to the city. I loved the street musicians in New Orleans and the Monuments by Moonlight tour in Washington, D.C. was incredible. We felt like kids staying up late!
Did you go on any of the included sightseeing tours?
Yes, in Los Angeles we enjoyed the hop-on, hop-off sightseeing city tour, though we didn't get off the bus as we were limited on time. Unfortunately, we didn't get to use the included CityPass. If there was more time, we would have enjoyed plenty of attractions.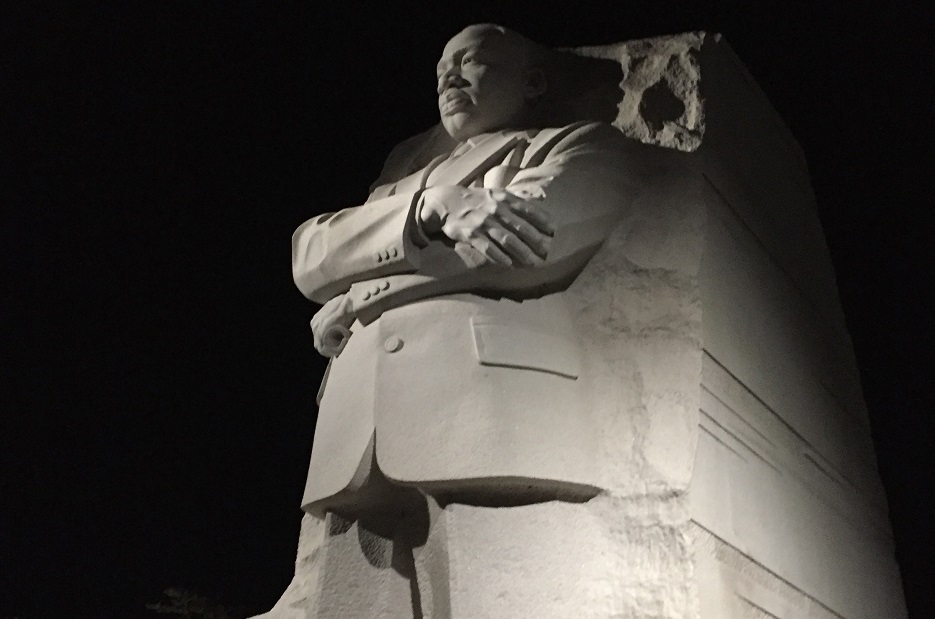 Which train or route was the most memorable leg of your journey?
Lake Shore Limited: Although this particular route features views of the Great Lakes and the iconic Erie Canal, our journey was during the night so we didn't see much of anything.
Empire Builder: This was an interesting route! The vastness of the Great Plains and then the beauty of the Cascade Mountains were certainly highlights.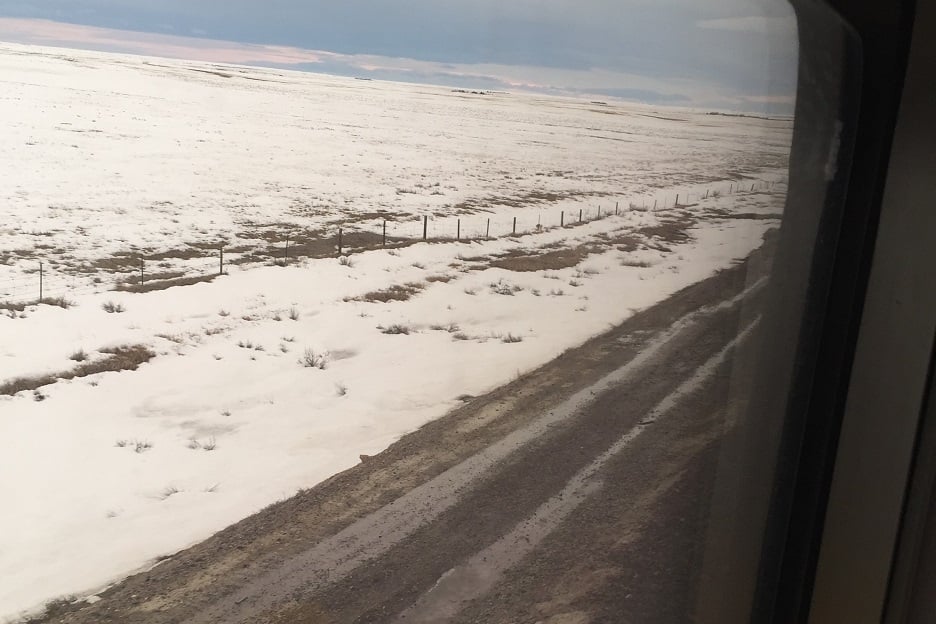 Coast Starlight: Quite suspenseful experience onboard as we waited for our first sights of the Pacific Ocean! It was interesting riding alongside the back of the Vandenberg Air Force Base. It felt special ... very X-Files.
Sunset Limited: We were disappointed the first stretch of this journey was at night and we didn't get to see much of Southern California or Arizona. However, New Mexico and Texas were both fascinating in terms of the landscapes we watched go by onboard. I loved how Texas went from its golden West to its vibrant, green East. This was a long stretch but seeing as we weren't in a hurry, the entire experience was interesting, especially stopping at all the old stations.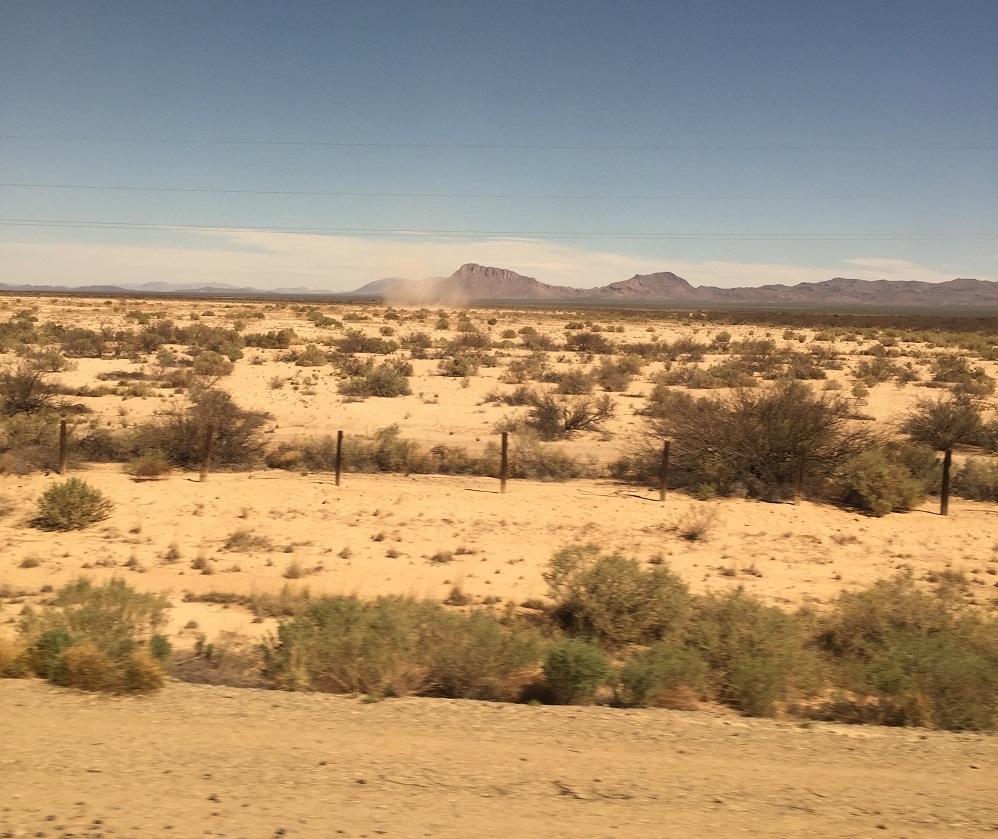 Crescent: Wow! Traveling over Lake Pontchartrain in southeastern Louisiana was a highlight! It seemed as though there wasn't any land beneath the train because you cannot see the track. It appears as if you are gliding over the water.
Northeast Regional: As you can see, we started and ended our Grand Rail Experience in New York City, close to where we live in New Jersey. This was simply a commuter train for this portion of our journey home.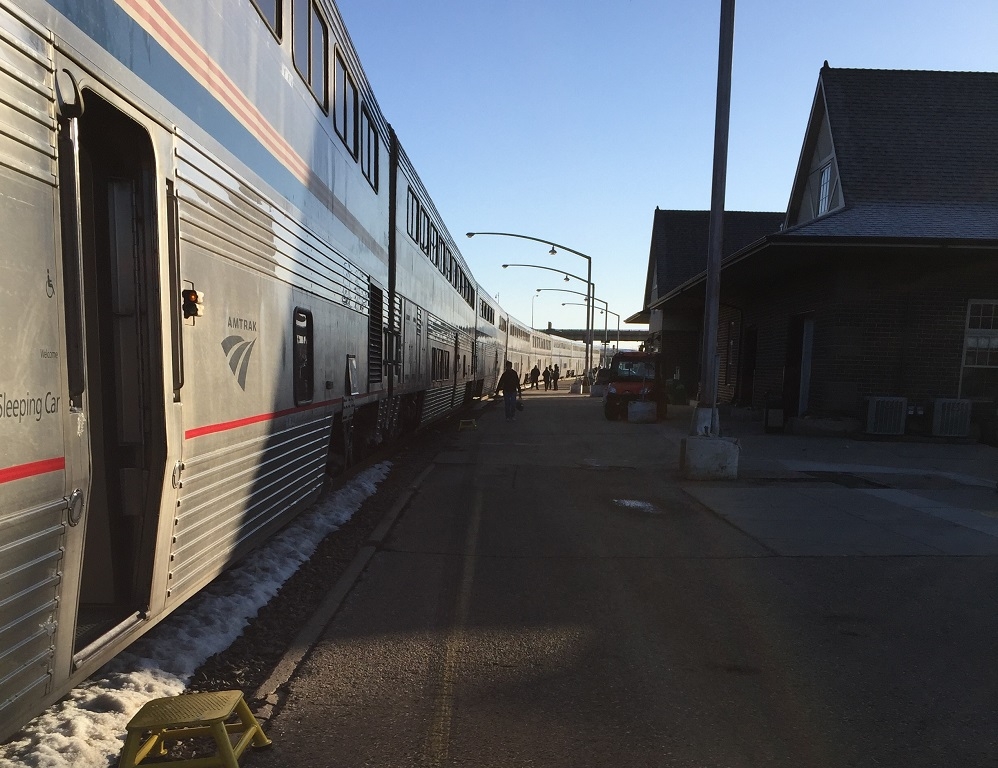 Any other destinations you want to visit by train in the future?
I'd like to travel by train across the middle of the US!
Did you share your Amtrak Vacations experience with your friends and family?
Constantly. I also had plenty of people following my train vacation on Facebook. They loved the videos!  If you're interested in experiencing our Grand Rail Experience for yourself, learn more by getting in touch with one of our Rail Vacation Specialists!