5 Rail Journeys to Take With Your Grad
By Amtrak Vacations
Sunday, May 13, 2018
Read time: 4 minutes
Ah, graduation season. After four years—or more if they're a college alumnus—your grad is probably daydreaming about taking an adventure. They are thinking about traveling somewhere they've never been before or revisiting a favorite. They're ready to stop simply liking Instagram photos of wanderlust destinations throughout North America and actually visit these places for themselves. It has been said that traveling is the only thing you can buy that will make you richer, and we couldn't agree more, especially when done by train. The greatest part about giving your grad the gift of travel by rail and taking the journey alongside them? It's an incredibly rewarding experience, something no semester in school could ever teach. The months following commencement are likely the last moments they'll have to travel and explore before carving out a career path. And there is no better time to explore North America like the present. Whether you're both wanting some R&R, time in a bustling metropolis, a cross-country adventure, or to see one of the few regions in the world that can still be described as wild, Amtrak Vacations can take you there. Here are 5 rail journeys to take with your grad. We plan everything. All you have to do is pack your bags.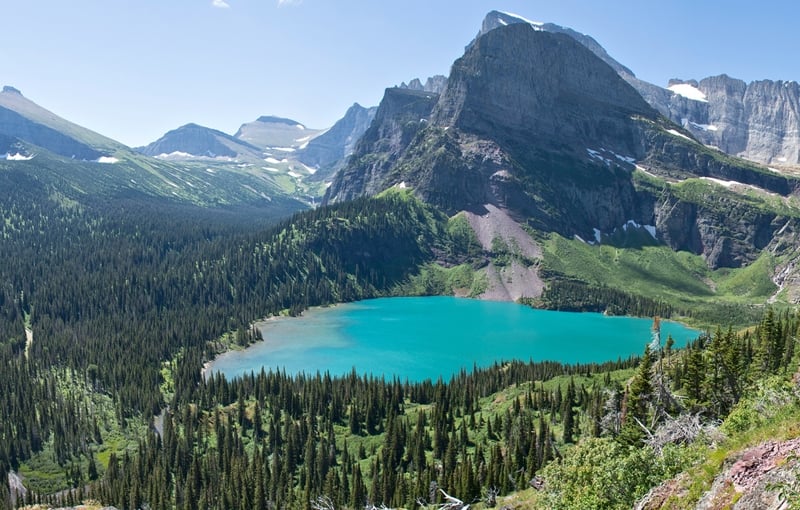 If your grad has been wanting to explore Montana's stunning landscapes, wilderness and rich history, it's time to start planning their trip onboard Amtrak's Empire Builder to the Jewel of the Continent: Glacier National Park! With more than a million acres of breathtaking scenery, this national park makes for an incredible place to visit. On this four-day getaway, they'll learn all about the park during a sightseeing tour and Two Medicine Lake boat cruise. They'll experience the Going-to-the-Sun Road, Lake McDonald, St. Mary, various viewpoints, Jackson Glacier Overlook, and many other iconic and memorable regions of the park. CLICK HERE for more information on rail vacations to Glacier National Park.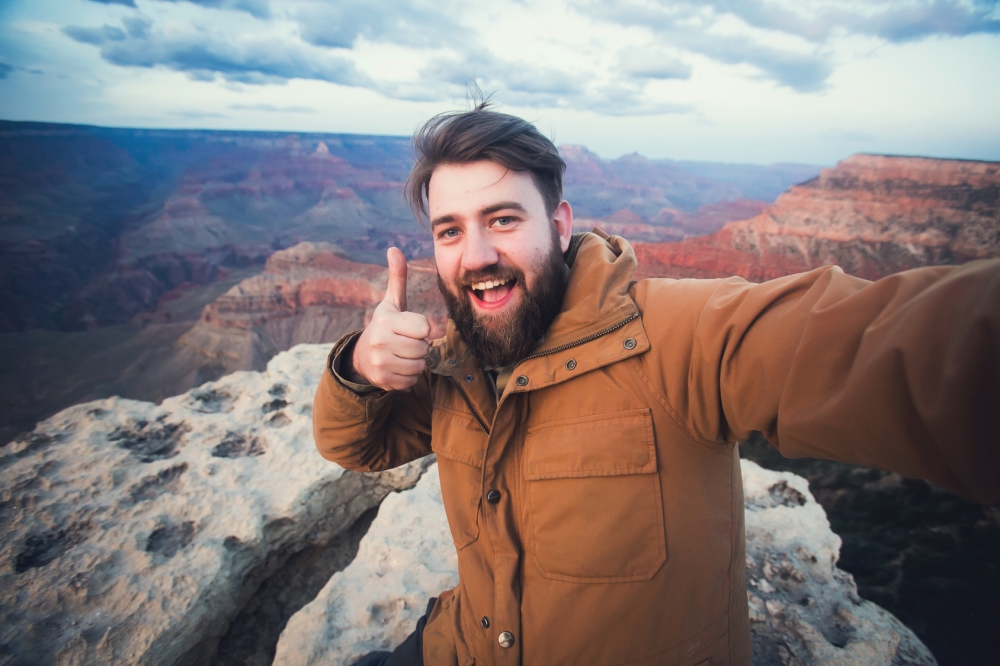 It's unbelievable just how much there is to see and do in Grand Canyon National Park. Has your grad been talking about what it would be like to visit this natural wonder of the world? This untamed playground is by far one of the most travel-worthy destinations you'll find throughout the great American Southwest. During this five-day rail journey, you'll stop in Williams, Arizona, known as the "Gateway to the Grand Canyon," before taking the Grand Canyon Railway to the ever-inspiring South Rim. How often do you get the opportunity to stare into an ancient, vast gorge and take in such magnificent views? Rails to the Grand Canyon begins and ends in Los Angeles or your hometown Amtrak station. CLICK HERE for more information on rail vacations to the Grand Canyon.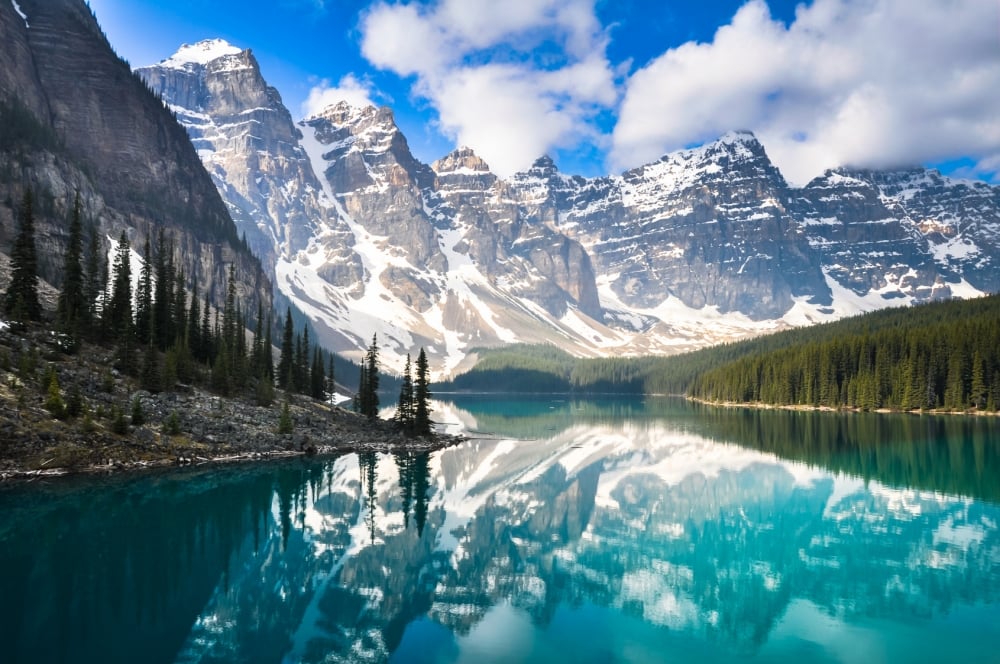 The excitement of Vancouver, Victoria and Calgary and the serenity of vast, wild landscapes are yours to treasure together on this Canadian Rockies Discovery Eastbound rail journey! At a glance, it's easy to see why millions of travelers have fallen in love with this corner of the world. Aside from visiting some of the wildest and photogenic locations throughout Canada, you'll also get to ride on one of the largest expanses of glaciers in the Rockies in an Ice Explorer. Discover the beauty of Banff National Park, stay overnight at the elegant Chateau Lake Louise, Admire the stunning landscape along Icefields Parkway, and reflect upon your travels while gazing out over Jasper National Park. CLICK HERE for more information on rail vacations to the Canadian Rockies.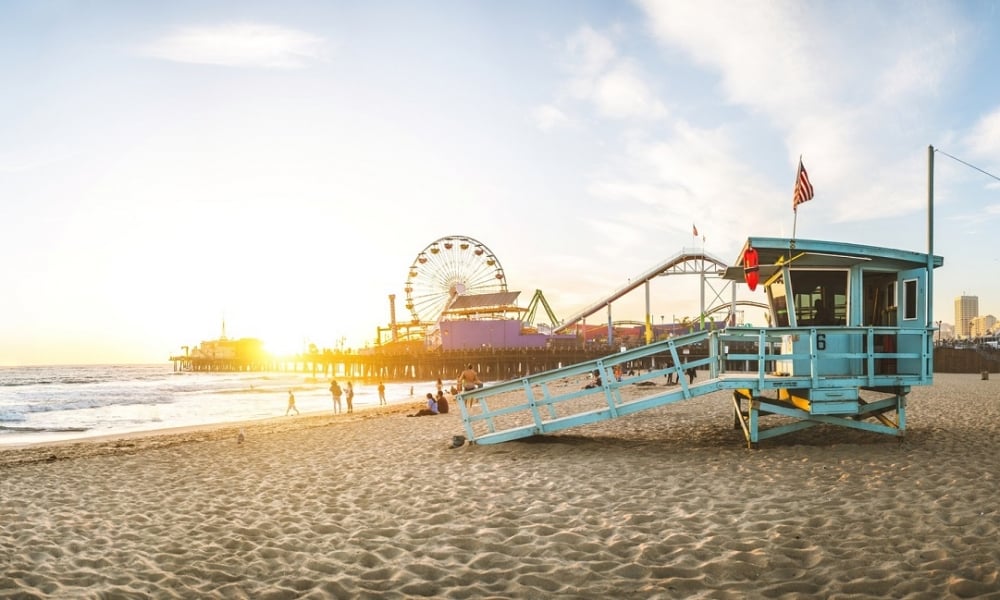 If you both have two weeks to spare, why not visit four fabulous cities on five different iconic train routes (Empire Builder, Coast Starlight, Sunset Limited, Crescent, and Capitol Limited)? With Seattle, Los Angeles, New Orleans, and Washington, D.C. on the itinerary, there's no telling what kind of adventures the two of you will have together! Sightseeing tours are included in every city, which will give you both more than enough time to see all of the most popular attractions, landmarks and even hidden gems. The Grand Rail Experience begins and ends in Chicago or your hometown Amtrak station. CLICK HERE for more information on rail vacations on the Grand Rail Experience.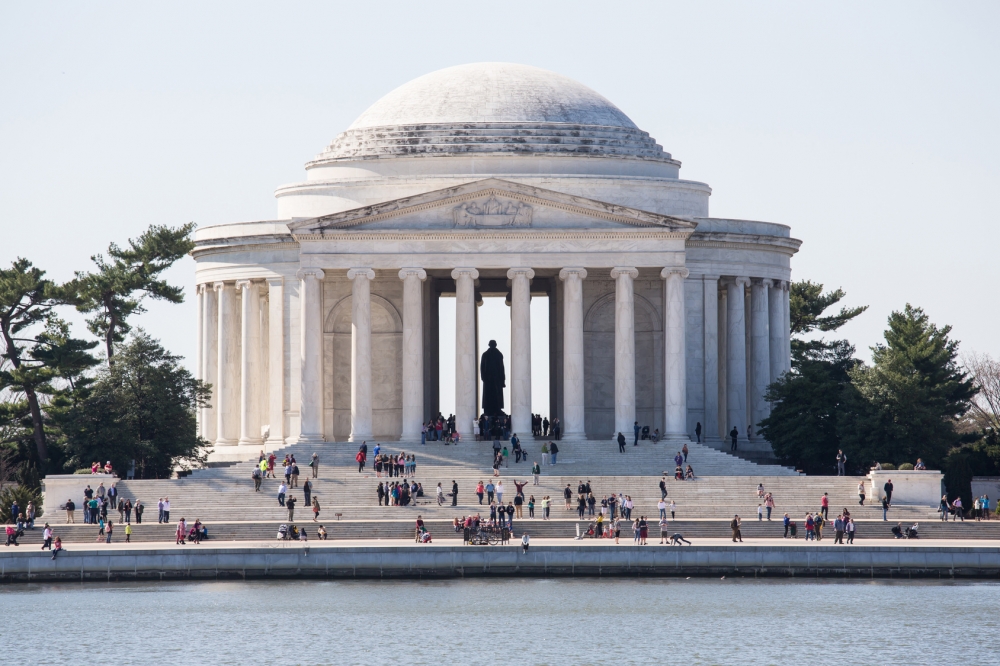 Taking advantage of a Getaway is the perfect chance to enjoy a city to the fullest! There are truly a thousand things to see and experience in Washington, D.C., and this itinerary is a great way for each person on the rail vacation to enjoy themselves. From American history to outdoor fun, monuments and memorials, free Smithsonian museum visits, world-class cuisine and bars, and people watching, however you spend your time in the nation's capital, make it count! CLICK HERE for more information on rail vacations to Washington, D.C. Regardless of where you and your recent grad end up traveling together by rail, you're guaranteed to create memories that last a lifetime.