5 of the Best Train Vacations for Multigenerational Travelers
By Amtrak Vacations
Wednesday, March 25, 2020
Read time: 4 minutes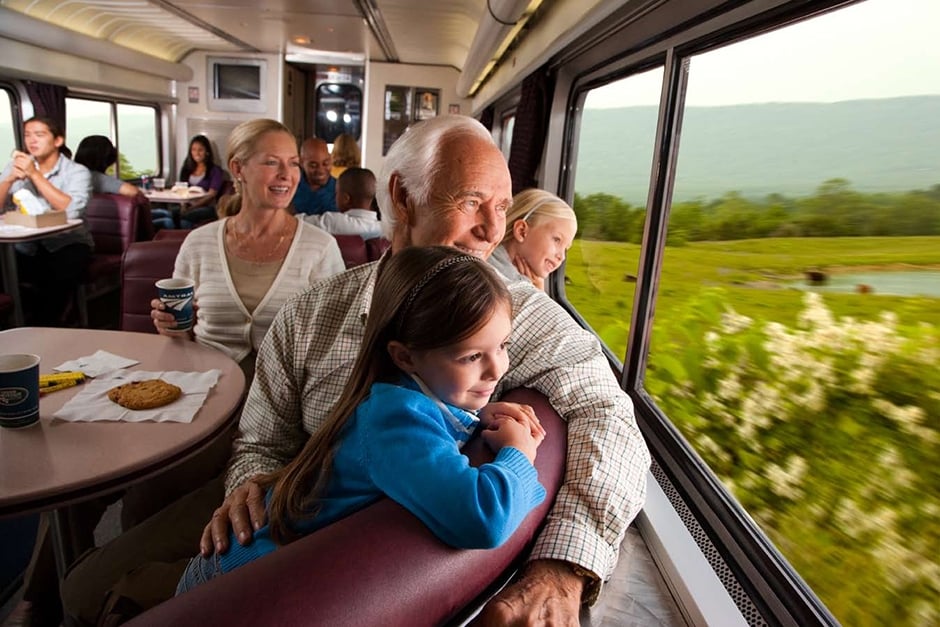 Welcome to the new family train vacation - one which includes grandparents, their adult children, their grandkids, and even extended family like cousins, nieces, and nephews. Multigenerational travel maintains its stronghold as the hottest travel trend for 2020, as seniors and baby boomers are more healthy and active than ever, and looking to spend time with their loved ones and give back with the gift of travel. And nothing fits the bill better than a train vacation to a memorable destination like a national park or a special city like Washington, DC, New York City, or San Francisco.
"The train was a great experience I shared with one of my great-grandchildren, and a vacation she will never forget."     - Jacqueline S., Grand Canyon Getaway
The following 5 trips are some of our most popular for multigenerational travelers - read on and see why, or customize one of your own!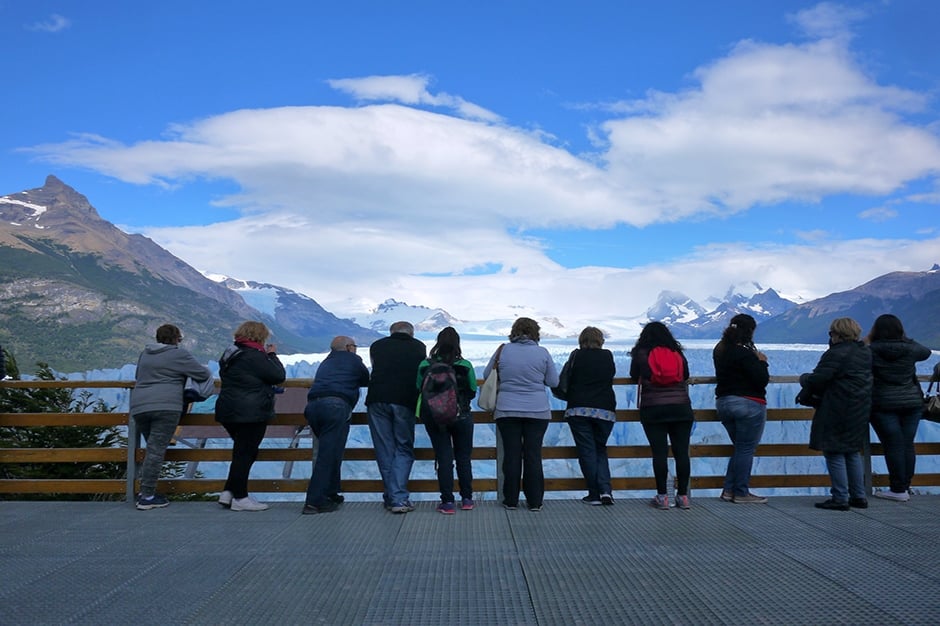 Board Amtrak's® famous Empire Builder® in Chicago for a leisurely and incredibly scenic ride to Glacier National Park - the perfect journey for the entire family! Enjoy views of the North Dakota plains and prepare to head into Big Sky country as you make your way into Montana. Upgrade to a bedroom or roomette on the overnight journey for privacy and room for everyone in your group to stretch out and relax. Once to Glacier National Park, spend some quality time exploring one of the most gorgeous parks in all of North America. Your Glacier National Park Getaway includes an exhilarating boat cruise in the scenic Two Medicine Valley; a breathtaking ride along the Going-to-the-Sun Road; and a tour of the lush Lake McDonald Valley. You'll also get a chance to explore the park on your own. This getaway promises amazing scenery and lots of relaxation for the entire family!  Learn more...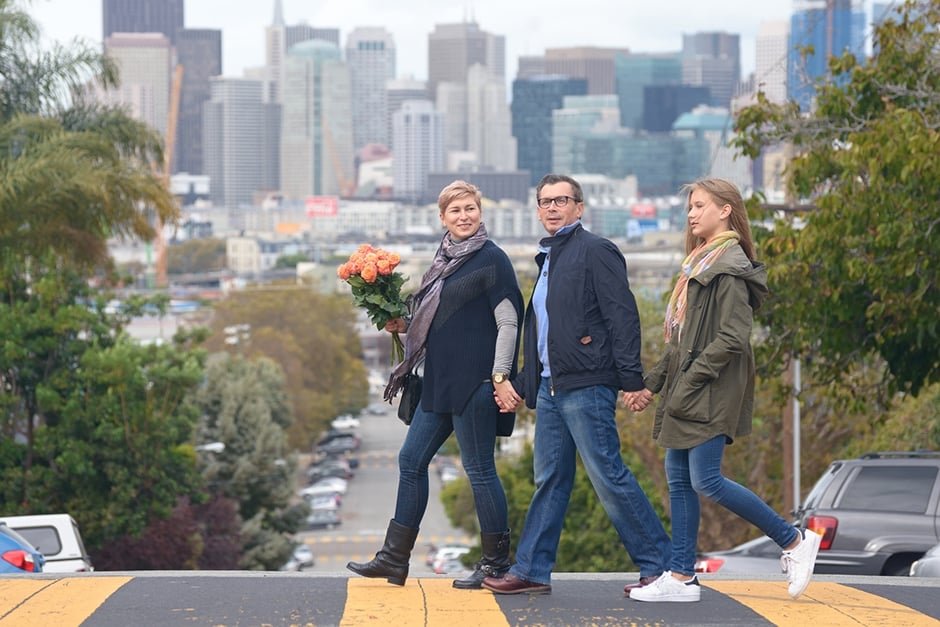 Venture from the breathtaking great plains of the Midwest to the serene waters of the Pacific Coast on this scenic rail journey from Chicago to San Francisco, with a stop in Seattle. Enjoy the scenic landscape as you travel along major portions of the Lewis and Clark trail. Explore Seattle on a hop-on, hop-off sightseeing tour. Discover the sights of San Francisco. Spend some quality time in two majestic parts of Northern California: Muir Woods and Sausalito. And, then you'll head back to the "Windy City" on board one of the most beautiful train trips in all of North America. Learn more...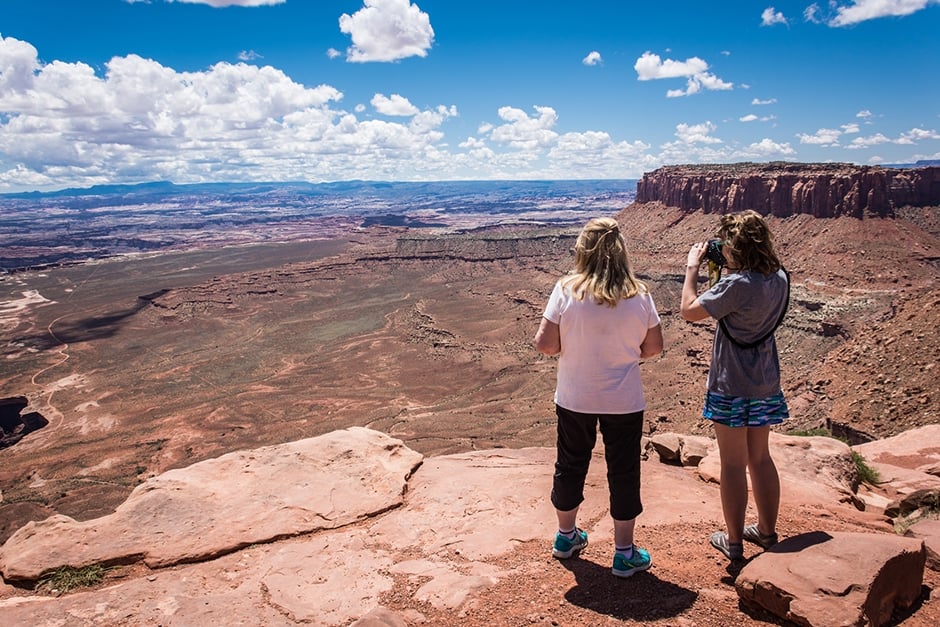 Get ready for a scenic trip of a lifetime from the City of Angels to the majestic Grand Canyon! Board Amtrak in Los Angeles and enjoy the picturesque scenery of the great American Southwest as you venture over to Arizona. Your next stop is the magnificent Grand Canyon, one of the Seven Natural Wonders of the World! Go where no automobile has ever gone before aboard the Grand Canyon Railway and travel down into the Canyon's South Rim for a guided tour of many lovely sights. Spend another full day exploring everything this amazing wonder has to offer and bask in the fresh mountain air and gorgeous scenery. This is one trip you will be talking about for years to come! Learn more...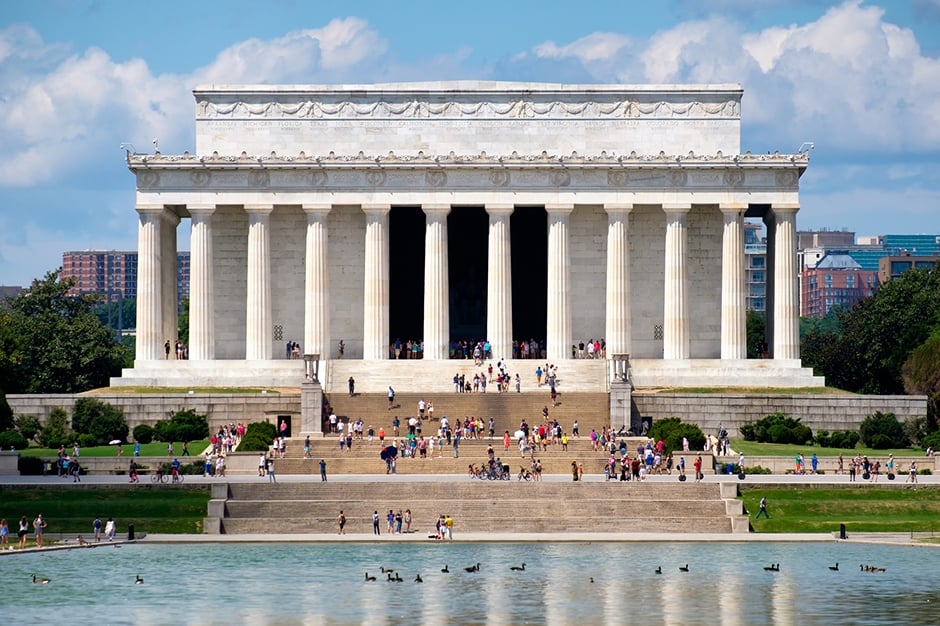 Capture all of the excitement, history, and adventure in our nation's capital on this Washington, DC Ultimate Getaway! From the countless monuments and sights along the Washington Mall and Pennsylvania Avenue to the many popular museums around the city, there's something special for everyone when visiting Washington DC. Spend the day exploring the city, and at night tour the monuments as they are lit up to show their full glory. The entire family will truly get a full experience during your trip to Washington DC! Learn more...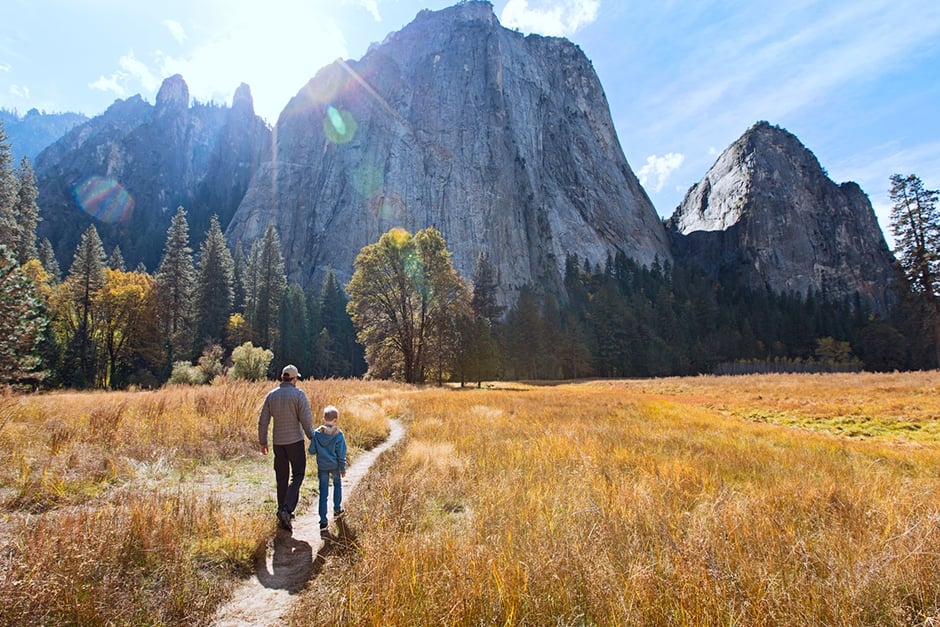 Three of the nation's greatest national parks await you on this rail journey across America! Take in the great expanse of the American West as you travel across the Great Plains and through the Rocky Mountains aboard Amtrak. Stop to explore all the sites and wonders of sprawling Yellowstone National Park. Continue on to Yosemite where your tour takes in all the stony peaks, beautiful open meadows, and piney forests that make up this national treasure. The Grand Canyon will leave you in awe with a natural beauty that took millions of years to create. Your Grand National Parks journey will provide a host of unforgettable experiences! Learn more...