3 Ways to Easily Customize Your Amtrak Vacations Experience
By Amtrak Vacations
Sunday, September 24, 2017
Read time: 2 minutes
Taking a train vacation is so much more than simply getting to your destination. With the train, it's as much about the journey – that one of a kind experience of riding the rails that's unlike any other. Make the journey, and the destination, one to remember by customizing it exactly the way you want to experience it. Here are some ideas to help personalize your train vacation and ensure it's exactly the experience you want!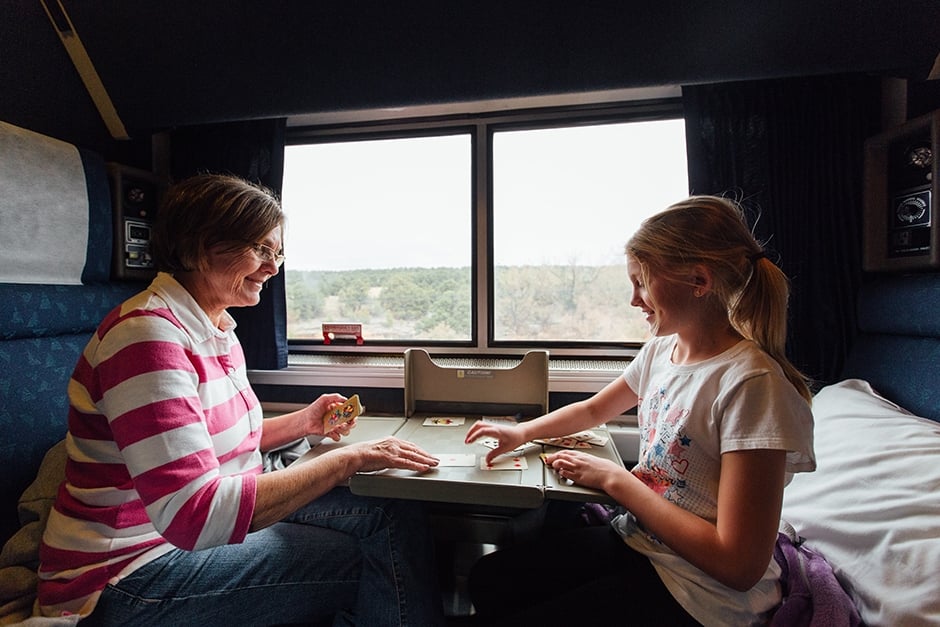 Amtrak's coach seats are some of the roomiest in the travel industry. But if your journey has you on the train overnight or longer, consider upgrading to a roomette or a bedroom. With plenty of storage for all your carry-on bags, plus outlets for all of your gadgets, you'll get comfy in no time. During the day, it's your own private room to work, read, watch a movie, or just enjoy the views. At night, seats collapse into comfortable beds. All sleeper cars come complete with bed linens, pillows, temperature controls, lights, bed-side storage nooks and, of course, beautiful views. And hot, chef-prepared meals are free, served in the dining car or delivered to your room, as well as bottled water, tea and coffee. Arrive to your destination well-rested and ready to explore! Learn more about Amtrak's onboard sleeping experience HERE.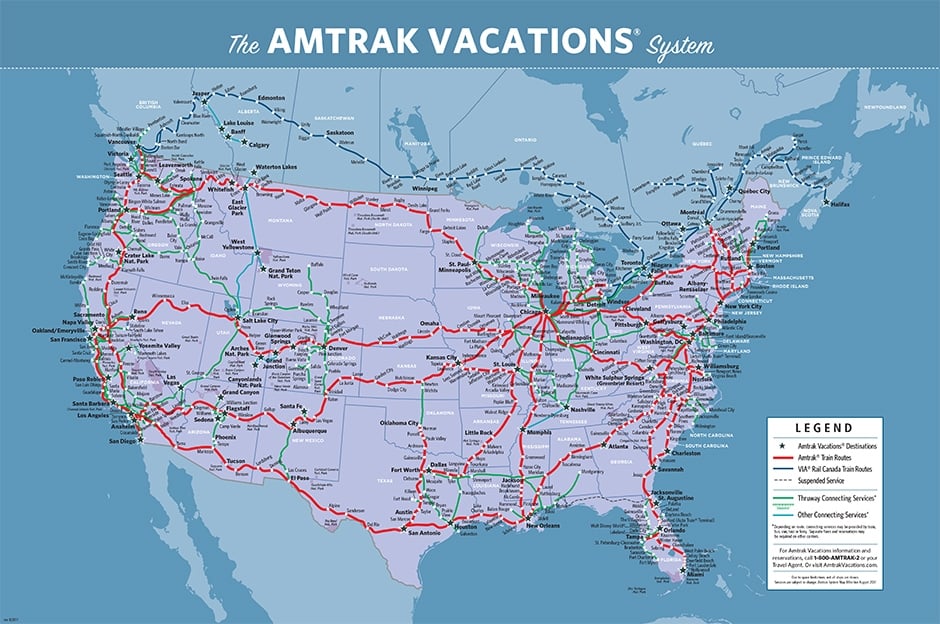 Any Amtrak Vacations journey can be made roundtrip, no matter the starting point. And train travelers are often pleasantly surprised to learn that they can start (and end) any Amtrak vacation from the station nearest their hometown. With over 500 Amtrak stations across the country, most people don't have to travel far to start their rail journey of a lifetime! Learn more about Amtrak Vacations roundtrip journeys HERE.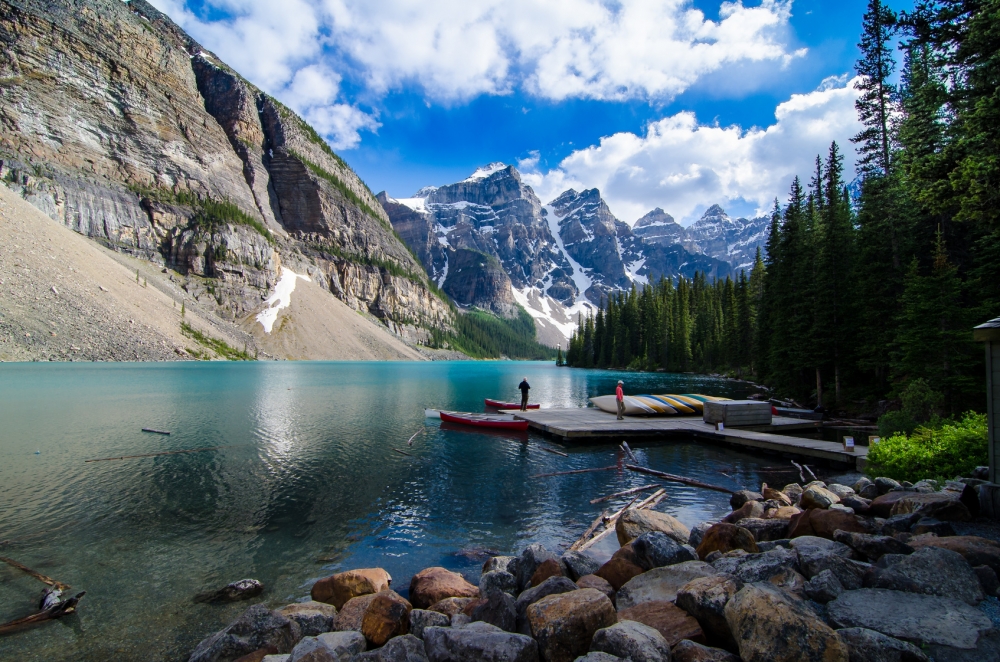 See a rail vacation package you like, but it would be even better with an extra day at the beginning or end of the journey? Or an extra day in between in a different destination? Or you think a package would be better in reverse? With daily departures from any Amtrak station, it's easy to switch up an itinerary, and no request is too extravagant. The options are only limited by your imagination! Learn more about all of Amtrak Vacations destinations HERE. CALL US TODAY AND WE'LL HELP YOU PLAN THE PERFECT RAIL VACATION!