3 Spectacular Sights To See At Yellowstone
By Amtrak Vacations
Thursday, April 20, 2017
Read time: 2 minutes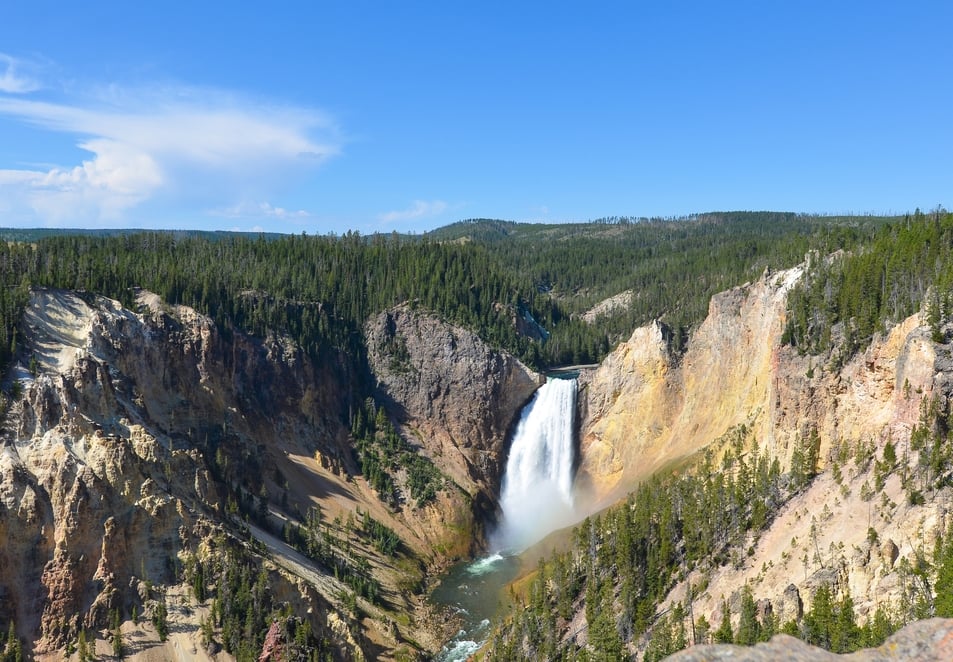 Yellowstone National Park
was established in 1872, making it the world's first national park and, arguably, one of the most famous. With over 300 active geysers, 290 gushing waterfalls and 92 beautiful trail-heads, it is the perfect getaway for sightseers and adventurers alike. Here are just three beautiful reasons why our national park vacation packages are the perfect way to discover the exquisite beauty of Yellowstone's natural wonders.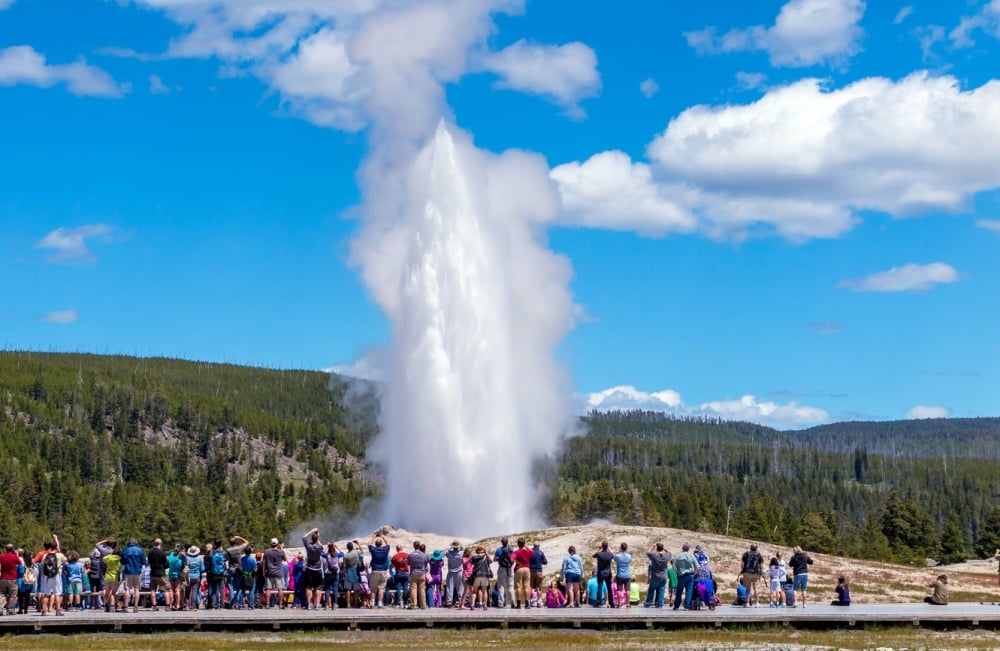 OLD FAITHFUL
The world's most renowned geyser should be at the top of every Yellowstone visitor's list. Old Faithful is absolutely stunning with eruptions that are awe-inspiring, averaging around 130 feet high and at times clearing nearly 180 feet. As the geyser's name suggests, you can count on Old Faithful to erupt approximately every 90 minutes, making it one of the most predictable geothermal features in the world.
YELLOWSTONE LAKE
In the heart of Yellowstone National Park sits Yellowstone Lake, the national park's largest body of water and the largest freshwater lake above 7,000 feet in North America. First visited by Lewis and Clark's scout, John Colter, in the early 1800s, Yellowstone Lake has since become a popular destination for anglers and boaters.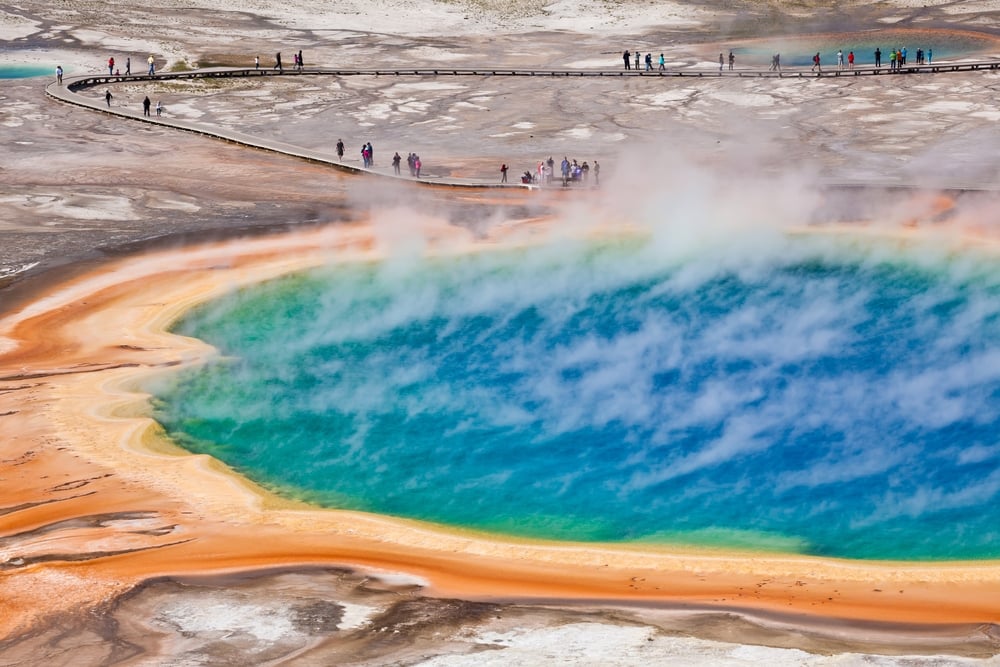 GRAND PRISMATIC SPRING
The Grand Prismatic Spring, found in the Midway Geyser Basin, is the largest hot spring in the United States at approximately 250 by 300 feet in size and around 160 feet deep. But it's the Grand Prismatic Spring's strikingly beautiful rainbow waters that really make it captivating with a gorgeous cerulean hue center and deep reds, yellows and oranges around its edges. Spend some time getting to know Yellowstone National Park, the oldest and largest park in the United States. From boating expeditions at Yellowstone Lake to the spectacular thermal attractions at Mammoth Village, whatever you do, you will always soak in picturesque scenery and natural wildlife at Yellowstone!
Ready to embark on your next rail adventure? Call us today or request a free quote! REQUEST QUOTE