It's National Park Week: Celebrate America's Extraordinary Landscapes
By Amtrak Vacations
Friday, April 20, 2018
Read time: 4 minutes
America's national parks
feature the most extraordinary landscapes and landmarks found on earth. Representing an incredible variety of exquisite environments, each park (58 in total) is unique in terms of the experiences they offer visitors. And they are all truly spectacular. Last year, more than 330 million people visited the 417 areas included in the national park system. In celebration of National Park Week, which runs from April 21 through April 29, 2018, we've gathered up our five favorite facts about six iconic national parks west of the Mississippi. These treasured places tell the scenic story of America. Right now is the perfect time to celebrate and take that long-awaited rail vacation to one (or a few) of these remarkable parks to learn more about their natural, cultural, and historical heritage. What are you waiting for? Space is still available—get outdoors!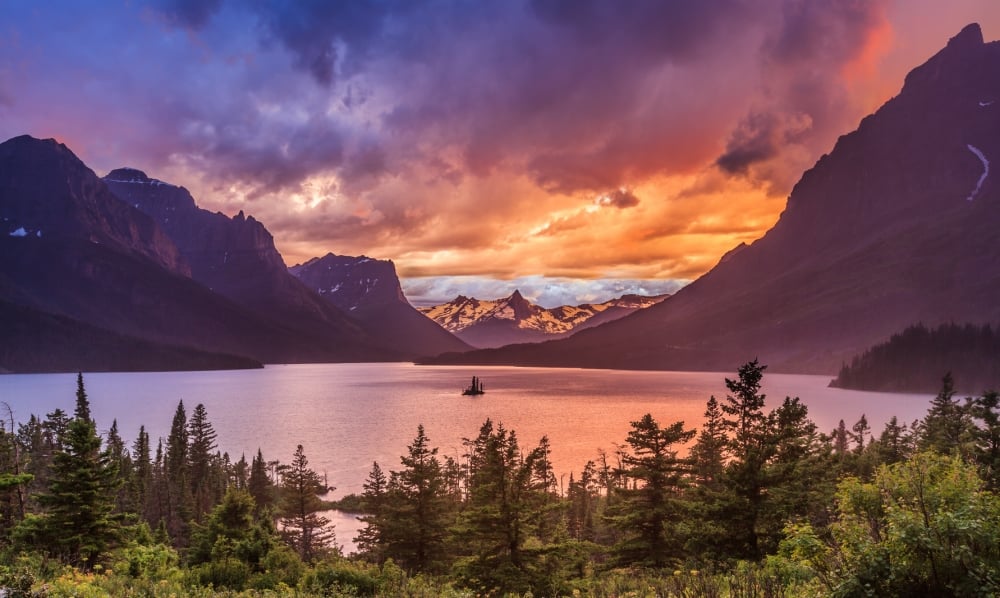 1.
Joined together with Waterton Lakes National Park in Alberta, Canada, Glacier National Park is part of the Waterton-Glacier International Peace Park. 2. There are 25 active glaciers remaining in Glacier National Park today. Back in 1850, this area had 150 glaciers. 3. Archeological evidence shows humans inhabited this vast, gorgeous landscape some 12,000 years ago. 4. In 1911, annual visitation to the park was only 4,000. Today, it welcomes more than three million people a year. 5. Triple Divide Peak provides water to three separate oceans: the Pacific, Atlantic, and Arctic.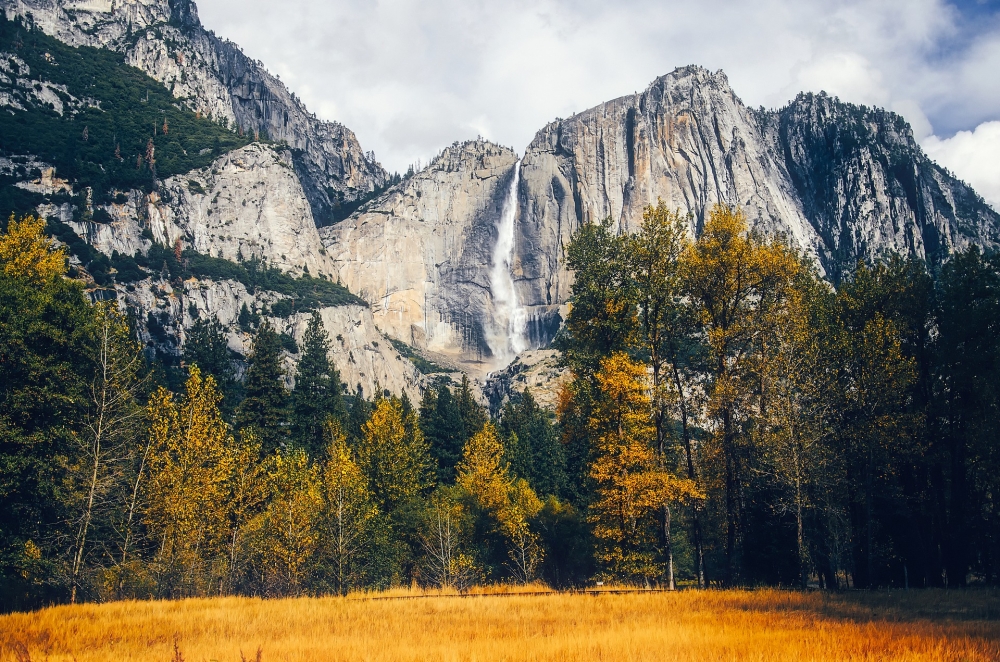 1.
Three of the 10 highest waterfalls in the world are located in Yosemite National Park. Ribbon Falls is nine times taller than Niagara Falls. 2. Yosemite was home to America's first Park Guardian, Galen Clark, who was both an outdoorsman and conservationist. He is buried in the Valley Cemetery surrounded by sequoias he planted. 3. California has approximately 7,000 known plant species. Yosemite contains 20 percent of those species. 4. Grizzly Giant is the name of the oldest sequoia in the park. 5. The Ahwahnee Hotel was used by the U.S. Navy as a hospital during World War II. CLICK HERE for more information on vacations to Yosemite National Park.
1.
Rocky Mountain National Park features about 450 miles of streams, 150 lakes, and 29 waterfalls. 2. Each year, its beauty dazzles more than 4.5 million people, who come from all over the world to enjoy the sights, sounds, and experiences of this vast wilderness. 3. Trail Ridge Road in Rocky Mountain National Park, which connects Grand Lake and Estes Park, is the highest continuously paved road in the United States, and it includes picturesque views and vistas along its entire 48 miles. 4. When the park was first dedicated, it had only three employees, all of which were rangers. 5. The lowest recorded temperature in the park was -39 degrees in February 1951. CLICK HERE for more information on vacations to Rocky Mountain National Park.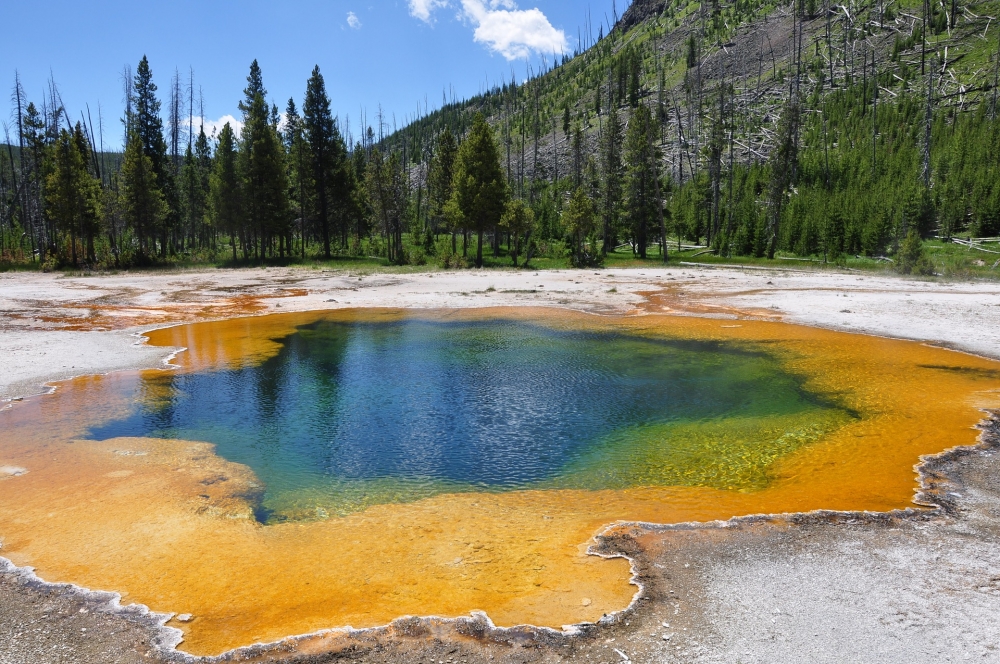 1.
Yellowstone National Park (in Wyoming, Idaho, and Montana) is the oldest national park in America, founded in 1872. 2. The Yellowstone Caldera is actually a super volcano that is responsible for three of the world's six biggest volcano eruptions in history. 3. There are almost 300 waterfalls in Yellowstone National Park. The highest is 308 feet tall! 4. At over 2.2 million acres, Yellowstone is larger than the states of Delaware and Rhode Island combined. 5. According to the National Park Service, Yellowstone is the only place in the country where buffalo have continuously roamed since the prehistoric era. The park features the largest, free-roaming herd of bison in the world. CLICK HERE for more information on vacations to Yellowstone National Park.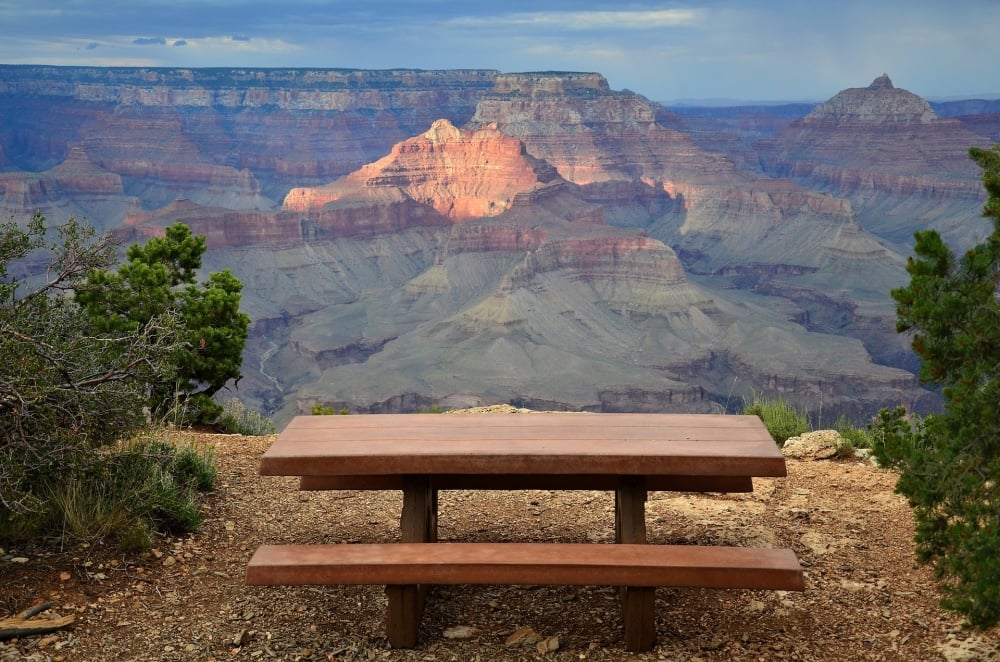 1.
The oldest rocks in the Grand Canyon, called Vishnu Schist, are two billion years old. 2. Referred to as Öngtupqa by the Hopi tribe, the Grand Canyon carries a special spiritual significance. They believe, upon death, their spirit travels into the afterlife through the sipapuni, or "place of emergence," which is located in the canyon. 3. The Grand Canyon creates its own weather due to sudden changes in elevation. Depending on where you are in the park, the weather you experience could vary drastically. 4. Despite what you may have heard, at just over a mile deep and 270 miles long, it is not the world's longest or deepest canyon. That title belongs to the Yarlung Tsangpo Grand Canyon in the Himalayas. 5. The park features approximately 70 species of mammals, 250 species of birds, 25 types of reptiles and five species of amphibians. CLICK HERE for more information on vacations to Grand Canyon National Park.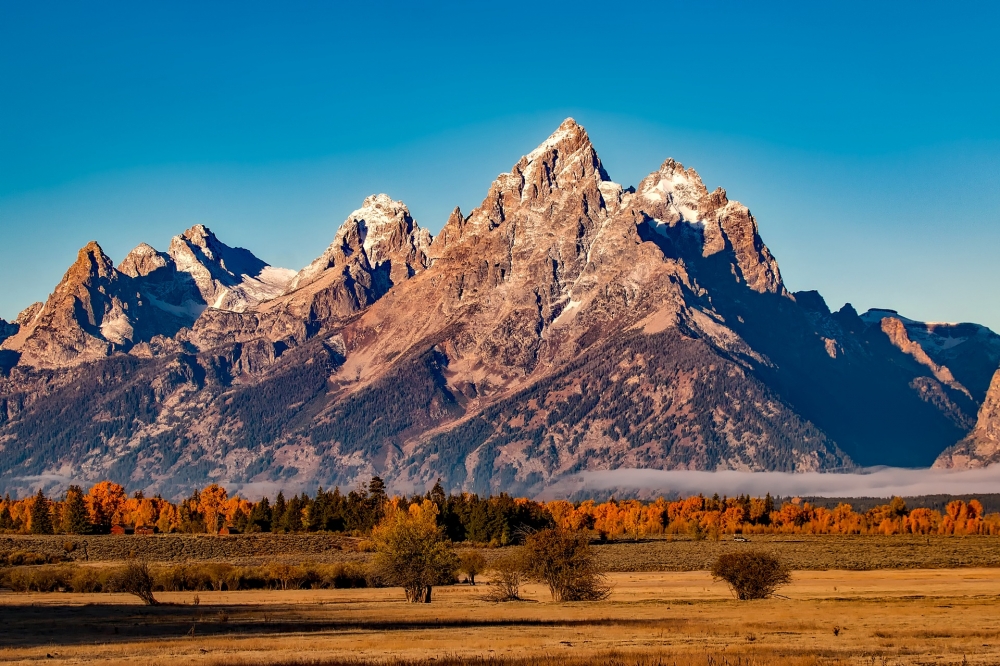 1. 
The park's iconic 40-mile-long Teton Range is the youngest range in the Rocky Mountains. 2. President Calvin Coolidge approved the original 96,000-acre park on February 26, 1929. Today, the park spans more than 310,000-acres. 3. The Grand Tetons receive almost 180 inches of snowfall every year. 4. You can visit both Grand Teton National Park and Yellowstone National Park in the same day, as they are just 10 miles apart! 5. More than 61 species of mammals call Grand Teton National Park home, including bison, mountain lions, coyotes, bobcats, bighorn sheep, elk, badgers, and moose. CLICK HERE for more information on vacations to Grand Teton National Park.  To learn more about experiencing the extraordinary landscapes of America's national parks by train, visit our website.