Famous Routes
Explore some of the most famous train routes throughout America!
Select a route to see what vacations are available along it and what popular destinations that route can take you to.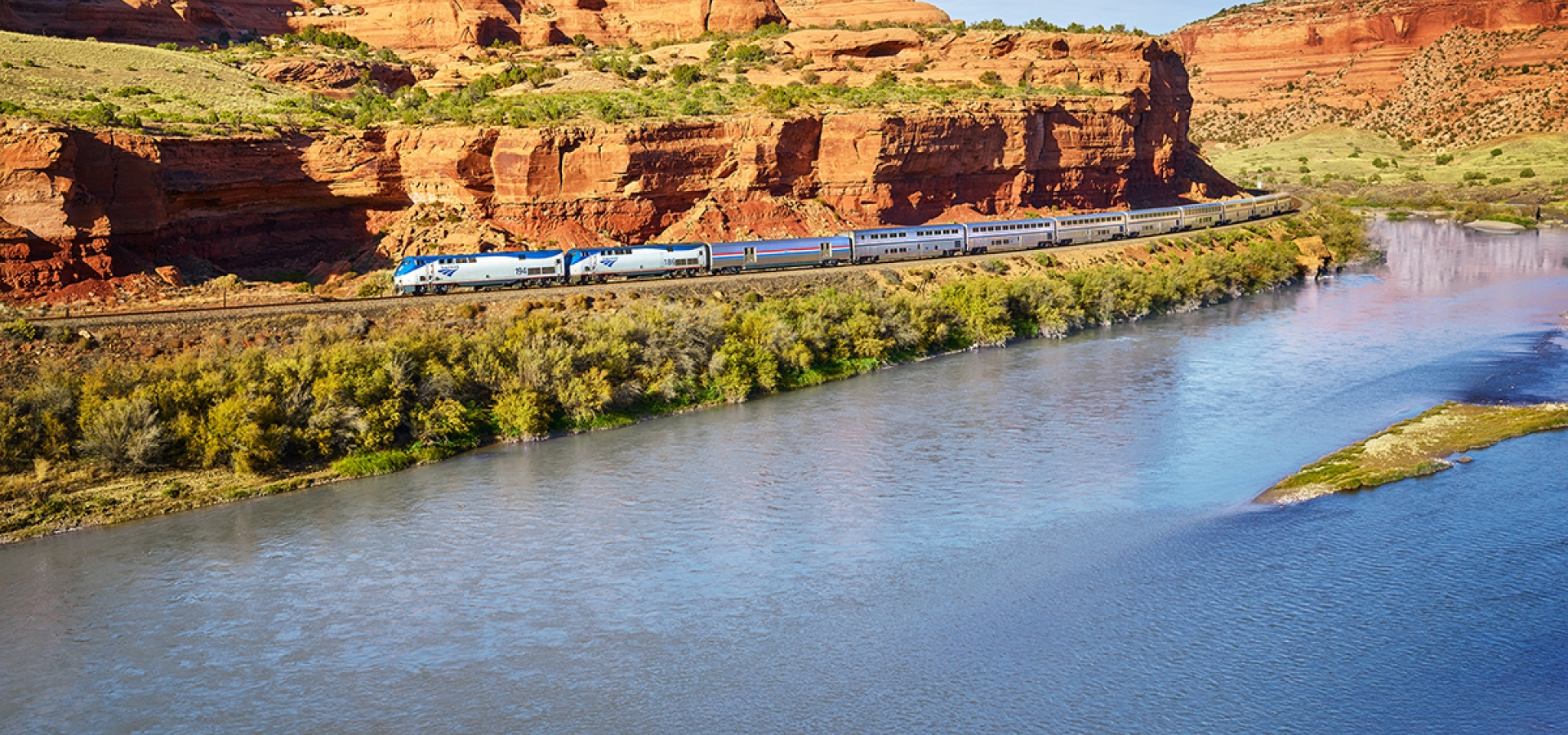 Save up to $350 on your next rail vacation. Time is running out - these special offers end today!
Famous Amtrak Routes
Named by many as one of the most beautiful train trips in all of North America, California Zephyr takes you from the beautiful city of Chicago to the City by the Bay, San Francisco over three days.
Following in the footsteps of Lewis and Clark, the Empire Builder takes you through bustling cities, mountain ranges, national parks, glaciers, and the forests of the Pacific Northwest.
Traveling through the scenic farmland of Ohio and Indiana, the Allegheny Mountains, and the beautiful Potomac Valley along the B&O line, the flagship service also covers such destinations as Cleveland and Pittsburgh.
Ride the rails of the Pacific Surfliner for a unique vantage of the Southern California landscape. Running multiple times a day, you can go from buzzing cityscapes and shopping to beachside relaxation in a matter of hours.
Go on an adventure from Chicago to Los Angeles across the vast expanse of the fabled West. Known as the "Train of the Stars", follow in the footsteps of celebrities enjoying the natural beauty on this memorable journey.
The Coast Starlight provides a link between the popular cities of Los Angeles, San Francisco, Portland, and Seattle. 
Journeying from Chicago to San Antonio and then onwards to Los Angeles, it is the longest of Amtrak's routes and is not short on amazing highlights.
Following some of the prettiest shorelines of the United States, the Lake Shore Limited service operates between Chicago and New York City. 
With stops in locations such as Tucson, El Paso, San Antonio, and New Orleans, it skirts the best of the US – both national parks and thriving art communities.
Music fills the air from Jazz and blues to zydeco and funk. Architectural treasures line the streets of the French Quarter and luscious Cajun and creole cuisine can be found on every corner.
Didn't find what you were looking for?