4 Reasons You Should Choose An Amtrak Roomette
By Amtrak Vacations
Sunday, February 5, 2023
Read time: 2 minutes
Traveling in a Roomette is one of the best benefits of traveling on an overnight long-distance train.
Traveling through stunning landscapes and relaxing in your comfortable private room while gently being rocked to sleep by the movement of the train — this is what awaits you in a Roomette onboard Amtrak. One of the best benefits of traveling on an overnight long-distance train? It is getting a good night's sleep while traveling. By choosing to travel overnight on a train as opposed to flying, you not only save yourself from the stress of the airport but from the inevitable jet lag from lack of sleep. Not to mention, the savings of not having to pay an additional fee for a hotel on top of your transportation is a win-win! Below, we'll share the top 4 reasons you should choose an Amtrak Roomette. All aboard!
1. Cozy Up In A Hotel Room On The Tracks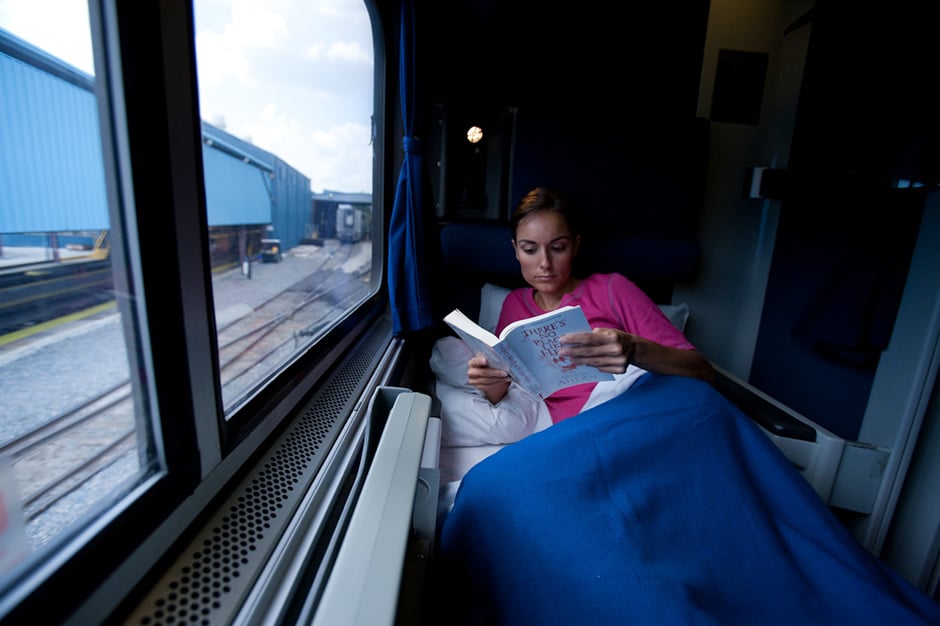 Equipped with a landscape window in every room, as well as two comfy seats, two beds, outlets, and a fold-down table, Amtrak's Roomette is your home away from home on the train. Additionally, you get loads of amenities for ultimate comfort, including bed linens, pillows, temperature controls, lights, bedside storage nooks, and outlets for all of your devices. By having private room accommodations, you are essentially staying in a moving hotel.
2. All Meals Are Included With Your Roomette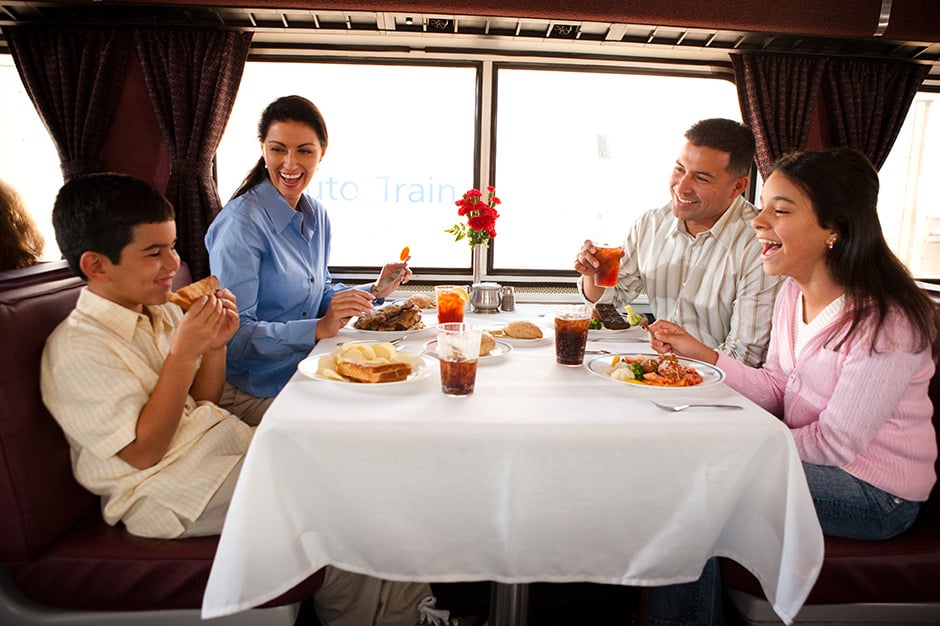 One of the biggest benefits of booking an Amtrak Roomette? All your meals onboard are included! Enjoy the benefits of a full breakfast, lunch, and dinner in Amtrak's Dining Car. Here you can enjoy great food, drinks, and good company with a window seat to view the incredible passing scenery.
3. You Have A Designated Room Attendant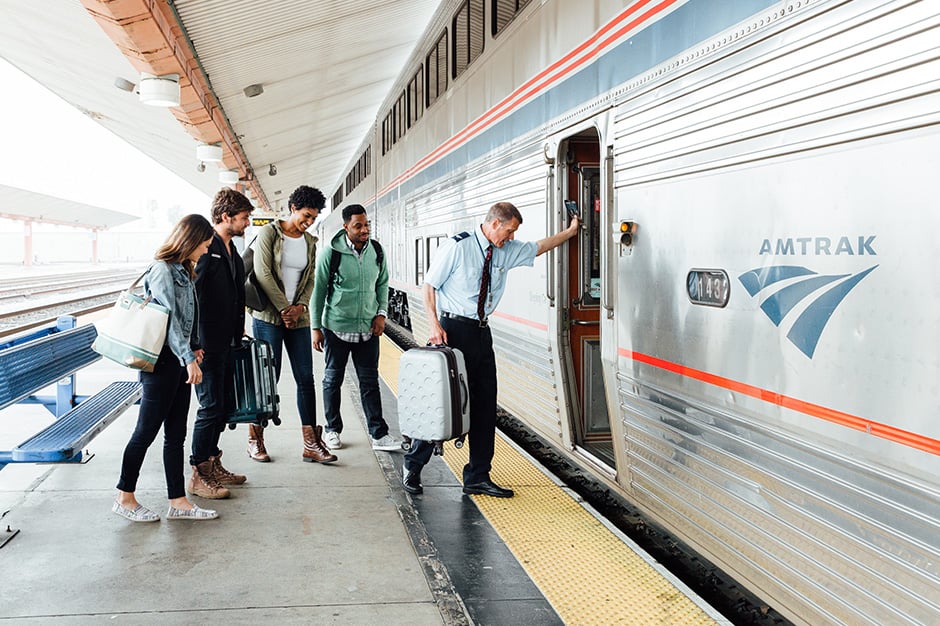 With any Amtrak sleeper car reservation, you get a friendly, dedicated train attendant who will book meal reservations for you, make and take down your bed, carry your luggage, tell you when your stop is coming up, and even share some great stories of life on the rails.
4. Special Access To The Station Lounge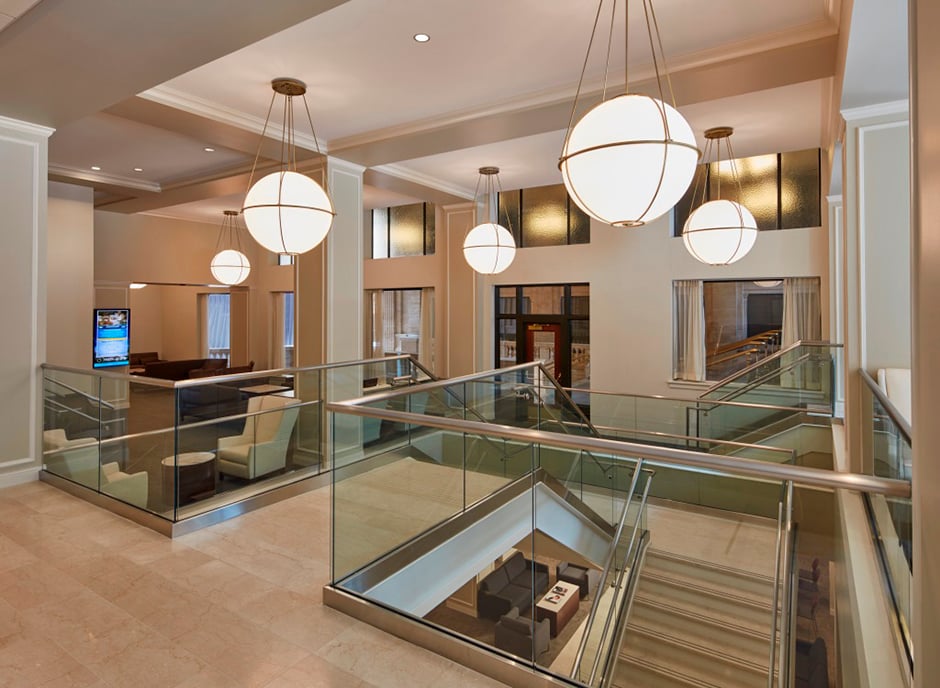 Anyone who books a Roomette can access Amtrak's comfortable first-class lounges (when available). Relax and enjoy comfortable, quiet lounge seating, complimentary non-alcoholic beverages, snacks, and internet access. Attendants in the lounges are also available to assist with reservations, ticketing, and local information. Experiencing breathtaking scenery from the comfort of your Roomette may seem too good to be true, but it is all within your reach! No one knows better than you what you want in a rail vacation, by calling our Rail Specialists, they can help you put together a beautiful vacation that perfectly suits your needs.