3 Important Things to Know About Amtrak Sleeping Accommodations
By Amtrak Vacations
Sunday, May 31, 2020
Read time: 3 minutes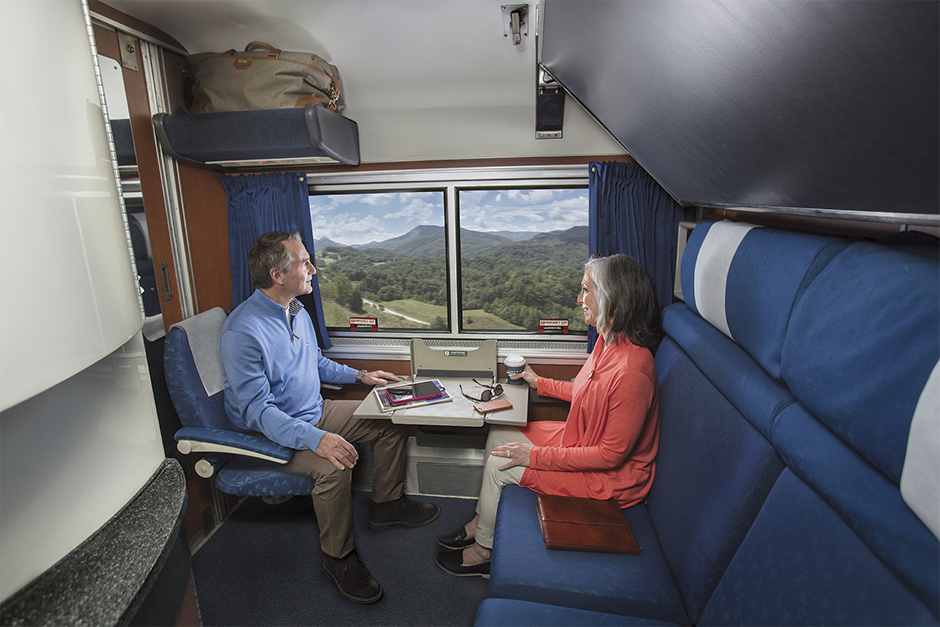 "What are sleeping accommodations like onboard the train?" This question is, without a doubt, one of the most commonly asked by our customers when planning a train vacation, and for good reason. When embarking on a long-distance rail journey, you'll want to know what your options are to make sure you arrive at your destination well-rested and refreshed. Fortunately, Amtrak offers a range of accommodations and amenities to help ensure a good night's sleep. With these 3 important things to know and a little simple preparation, you'll find that sleeping peacefully on the train is not an oxymoron!
1. There Are 4 Sleeping Car Room Options
Amtrak's Sleeping Car (often called "Sleeper Car") accommodations provide overnight travelers the choice of a roomette, bedroom, bedroom suite (two adjoining bedrooms) that can accommodate one to four people, and Accessible bedrooms. In a roomette, daytime seating converts to beds at night. Electrical outlets, climate controls, reading lights, a small closet, and a fold-down table are all within easy reach. Bedrooms are larger than roomettes and offer a sink and vanity with enclosed toilet and shower facilities. Spanning the width of the train car, Amtrak's family bedrooms are a cozy option for a family of four. Each family bedroom comes with two sets of bunk-style beds, a sofa, and two reclining seats. This more spacious room gives mom and dad (or grandma and grandpa) their own personal space, but more importantly, their own personal bed separate from the kids. Amtrak's bedroom suites are made up of two bedrooms opened-up for a combined space. Roomy and comfy, and equipped with two landscape windows, the bedroom suites come with two in-room toilets, two showers and are a great option for a family or group of four friends. Bedroom suites include everything the family bedroom includes plus a private sink and vanity, private toilet and shower, and a comfy armchair.

Accommodations on trains west of the Mississippi.

Accommodations on trains east of the Mississippi.
2. Loads of Amenities Are Included
Sleeping accommodations are considered "Sleeper Service" accommodations aboard Amtrak. As Sleeper Service passengers, you and your sleeping car companions (up to the maximum passenger capacity for your accommodation) are entitled to receive all regular meals as part of your accommodations. That means full breakfast, lunch, and dinner. Sleeping car passengers are also entitled to a range of hotel-like amenities, including fresh linen and towel service and complimentary bottled water. In addition, as Sleeper Service passengers, you and your companions enjoy access during your voyage to Amtrak Metropolitan Lounges located at select stations.
Other amenities include:
Personal room attendant – turn down, coffee and bedding
Sofa (converts to a bed) • Two reclining seats (converts to bed)
Electric outlets
Fold-down table
Reading Lights
Climate control
Garment rack
3. With a Little Planning, You're Going to be Comfy and Cozy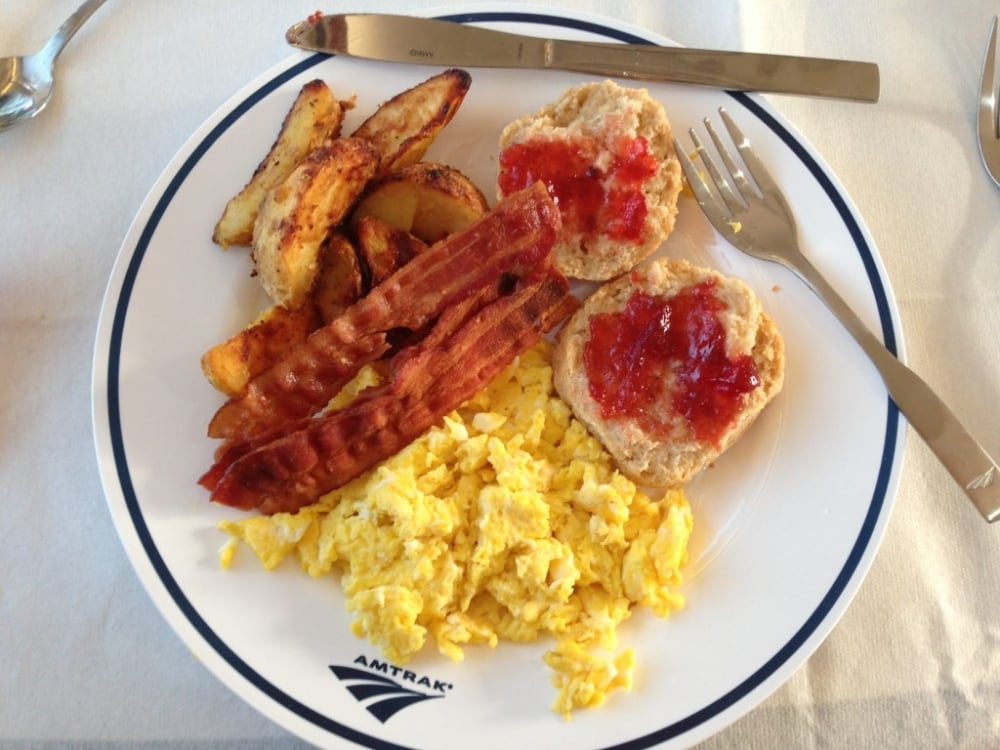 Once you choose the right sleeping option for you and your travel companions, you're off to a great start for getting some quality zzz's onboard the train. To make your experience that much more relaxing, consider these additional tips for getting a good night's sleep, offered by experienced riders: • Find a secure but easily accessible place in the room for your personal belongings. • Choose comfortable, loose-fitting sleep clothes and warm socks. • Bring a small travel blanket/pillow for your own personal comfort. • If you're sensitive to light while sleeping, bring a sleep mask and close the curtains over the window(s). • If you're a light sleeper, bring earplugs or noise-canceling headphones to block out ambient noise.  
Never miss a deal! Sign up for our newsletter and get a free download. Learn more
Did you know our vacations can be customized? Here's how
Need help? Call us today to get expert help with your Amtrak vacation. Contact us