FEATURED VACATIONS OF THE WEEK: AUGUST 21ST - AUGUST 27TH
By Amtrak Vacations
Thursday, August 25, 2016
Read time: 4 minutes
Yosemite National Park
TRIP OVERVIEW
Three of the Nation's greatest national parks await you on this rail journey across America! Take in the great expanse of the American West as you travel across the Great Plains and through the Rocky Mountains aboard Amtrak. Stop to explore all the sites and wonders of sprawling Yellowstone National Park. Continue on to Yosemite where your tour takes in all the stony peaks, beautiful open meadows, and piney forests that make up this national treasure. The Grand Canyon will leave you in awe with a natural beauty that took millions of years to create. Your Grand National Parks journey will provide a host of unforgettable experiences!
HIGHLIGHTS
- 8 nights' hotel accommodations; 4 nights' onboard Amtrak
- 2 meals included (1 breakfast, 1 dinner)
- Sightseeing tour of Yellowstone's Lower Loop
- Sightseeing tour of Yosemite National Park
- Sightseeing city tour of Los Angeles
- Roundtrip service in Coach accommodations on the Grand Canyon Railway
- Motorcoach Freedom Tour of the Grand Canyon's South Rim
PACKAGE ALSO INCLUDES:
- One-way Amtrak® in Coach accommodations from Chicago to Salt Lake City; Salt Lake City to San Francisco; San Francisco to Los Angeles; Los Angeles to Williams; Williams to Chicago in Coach accommodations on the California Zephyr®, Coast Starlight®, and Southwest Chief®
Click HERE for more details >>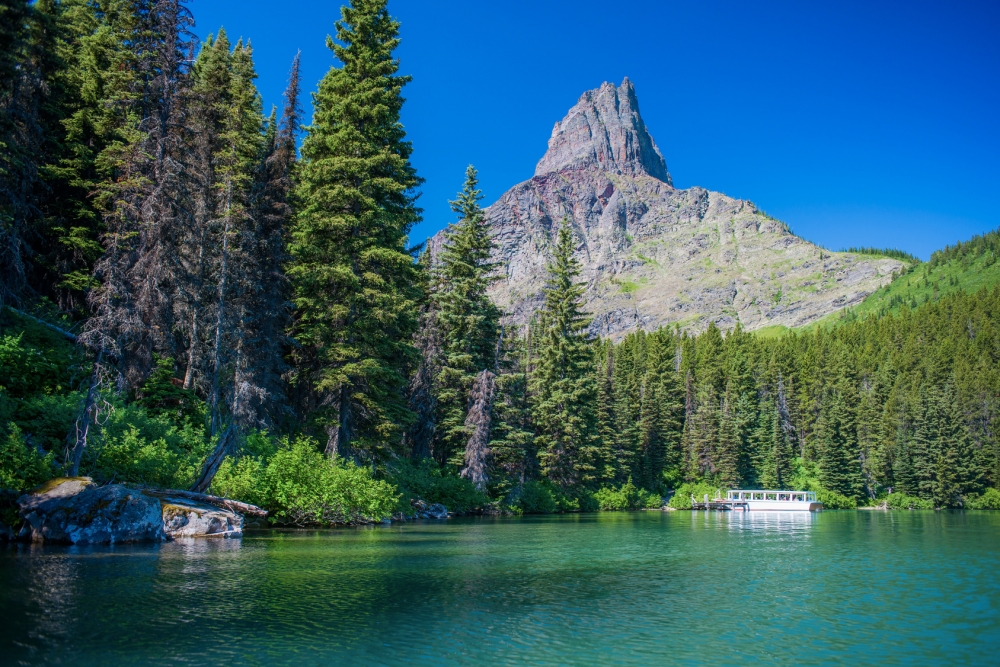 Glacier National Park
TRIP OVERVIEW
This 10-day trip aboard the Amtrak Empire Builder from Chicago to Glacier National Park and on to Seattle is one you won't want to miss! Your tour kicks off in the Windy City, where you'll enjoy an architecture sightseeing cruise of the Chicago Harbor. Next up is Glacier National Park! Savor its breathtaking beauty and fresh mountain air while touring its most stunning spots, including the gorgeous Two Medicine Valley. Then it's on to Seattle, where more fun awaits. Explore the Emerald City with a multi-day hop-on / hop-off tour that covers all the city's hot spots, including the Space Needle and Puget Sound.
HIGHLIGHTS
- Sightseeing architecture cruise of Chicago Harbor
- Glacier Park Two Medicine Valley Boat Cruise
- Tour Glacier National Park on a Big Sky Circle Tour
- Admission to Seattle's Space Needle and Chihuly Garden & Glass
- Explore Seattle with a multi-day sightseeing hop-on/hop-off city tour
PACKAGE ALSO INCLUDES:
- One-way Amtrak® from Chicago to Glacier National Park; Glacier National Park to Seattle on the Empire Builder® in Coach accommodations
- 7 nights' hotel accommodations; 2 nights on board Amtrak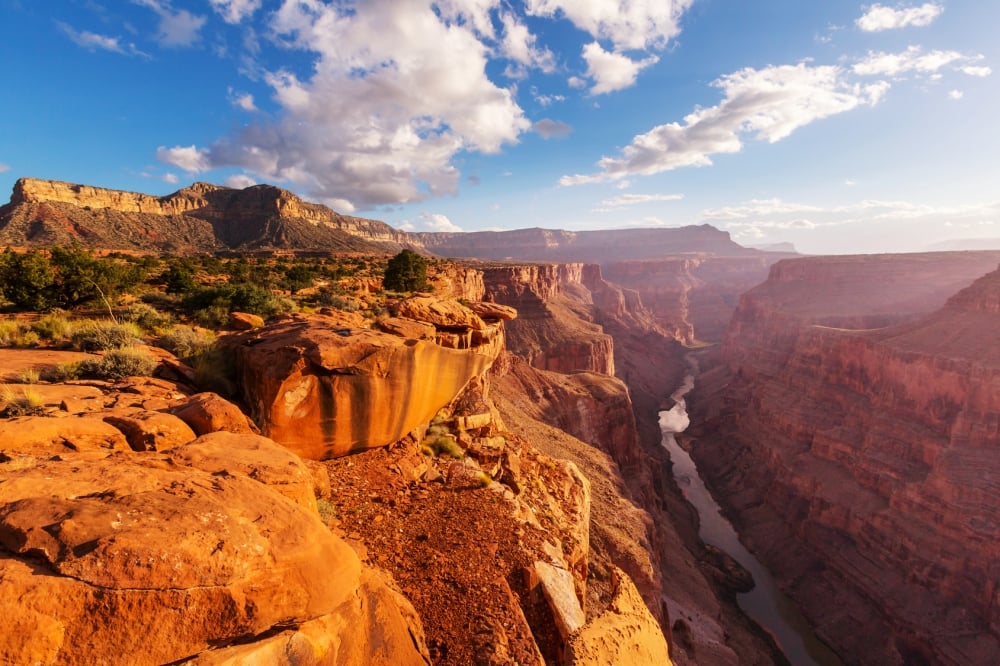 Grand Canyon National Park 
TRIP OVERVIEW
This trip from Chicago to the Red Rocks of Sedona is the perfect exploration! Your scenic expedition begins in the Windy City with a sightseeing tour. Visit the Magnificent Mile, Navy Pier, and many other popular Chicago destinations. Next, you'll board the Southwest Chief for a picturesque train ride to Santa Fe. Explore its art, culture, history, cuisine, and serene mountain views. Head to one of the Seven Wonders of the World, the Grand Canyon, where you will explore its majestic South Rim. Your final destination is Flagstaff, where you will be treated to an all-day jeep tour of Sedona.
HIGHLIGHTS
- Multi-day hop-on/hop-off sightseeing pass in Chicago
- Walking tour of Santa Fe
- Grand Canyon Motorcoach Rim tour with lunch
-

Guided jeep tour in Sedona
PACKAGE ALSO INCLUDES:
- 8 nights hotel accommodations; 1 night on board Amtrak
- 3 meals included
Click HERE for more details >>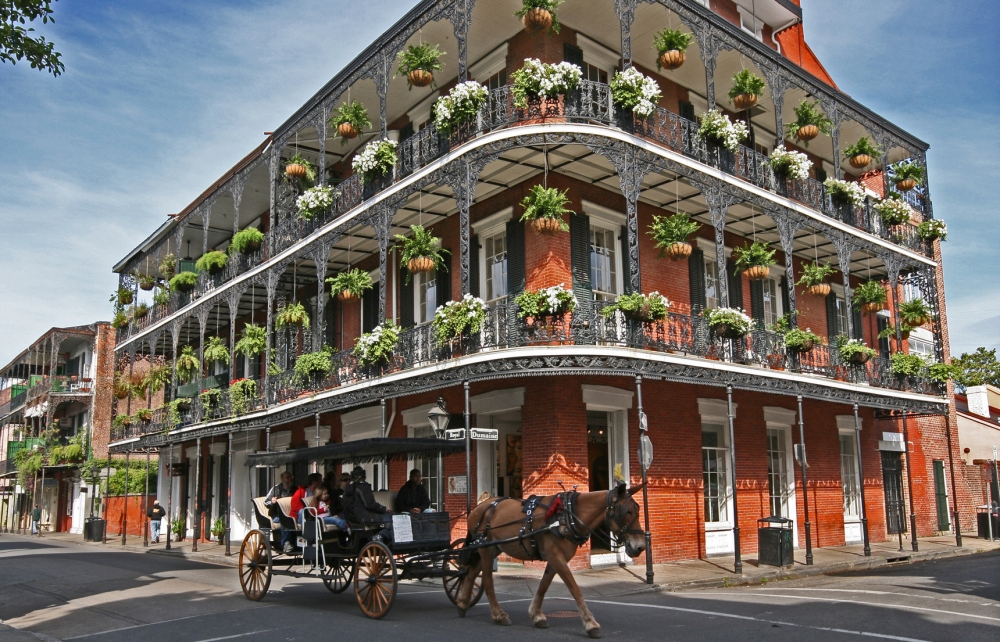 New Orleans French Quarter
TRIP OVERVIEW
Celebrate the beautiful sights and pleasant sounds of the South on this six-day rail journey. Your vacation starts in Memphis, the birthplace of Rock 'N' Roll, which includes a tour of Elvis's elaborate home, Graceland. Next, you will head to the Crescent City, where you'll hear some of the finest Jazz music in the world. Cruise through the bayou on a boat trip deep into the Louisiana swamp, where you can observe alligators, snakes and other native wildlife in their natural habitat. This trip will definitely be music to your ears.
HIGHLIGHTS
- Enjoy Memphis on a platinum tour including Graceland
- Cruise through Louisiana swamps on a bayou tour
- Experience the sights and excitement of New Orleans on a city tour
PACKAGE ALSO INCLUDES:
- One-way Amtrak from Memphis to New Orleans on the City of New Orleans train route in Coach accommodations
- 5 nights' hotel accommodations
- 2 meals included
Click HERE for more details >>
  Visit www.amtrakvacations.com to view all of our exciting vacations. For reservations, call or Request a quote! Click here: