Featured Vacations of the Week
By Amtrak Vacations
Monday, July 24, 2017
Read time: 2 minutes
From sea to shining sea, across the plains and through the purple mountains, our trains will take you there. This week we're highlighting vacations to some of our most popular destinations across the United States. Where would you like to go?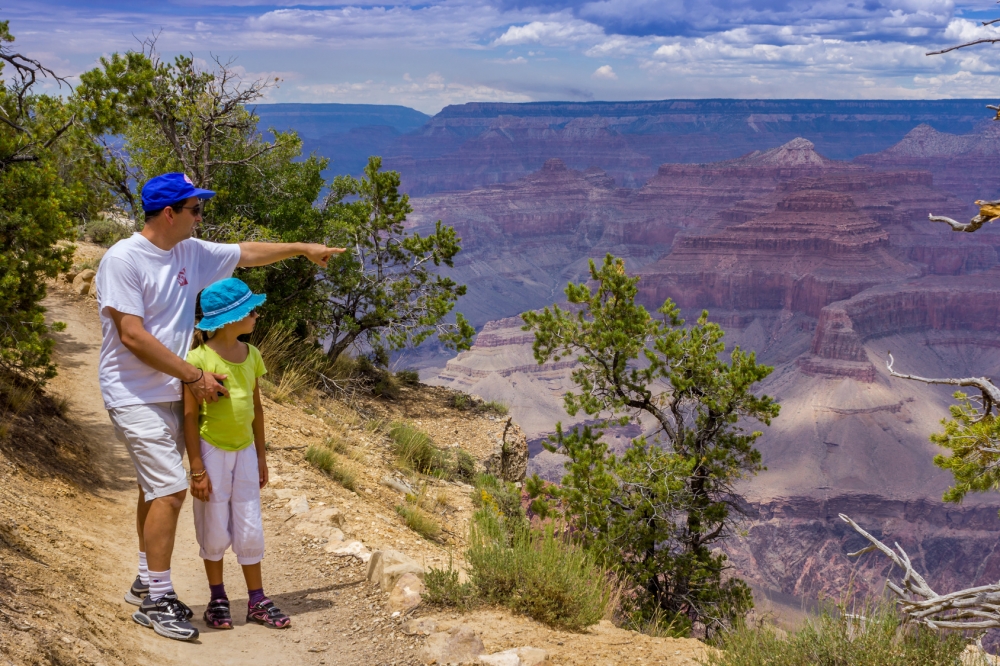 Board Amtrak in Los Angeles and enjoy the picturesque scenery of the great American Southwest as you venture over to Arizona. Your next stop is the magnificent Grand Canyon, one of the Seven Natural Wonders of the World! Go where no automobile has ever gone before aboard the Grand Canyon Railway and travel down into the Canyon's South Rim for a guided tour of many lovely sights. Spend another full day exploring everything this amazing wonder has to offer and bask in the fresh mountain air and gorgeous scenery. Click HERE for more details.
Experience the very best of Glacier National Park on your three-day getaway! From its soaring mountain peaks, to its sprawling pine forest, and abundant wildlife, this is truly one of America's most astonishing landscapes. Tour the park taking in such notable landmarks as Going-to-the-Sun Road, Goat Lick, and Logan Pass. You'll enjoy many outdoor wonders on this exciting vacation! Click HERE for more details.
Explore San Diego and see what makes the city also known as the "Birthplace of California" so special. Your included tour will help you experience the Gaslamp District, Seaport Village, Balboa Park, and many other popular areas and attractions. Take time to visit the world-famous San Diego Zoo. You will cruise the bay, giving you another distinct way of experiencing the city. Special Offer Spotlight: Save $50 when you book this rail journey for two. Click HERE for more details.
Travel south through the heartland of the country as you head towards sunny California! Upon arrival you will experience the "City of Angels" on a sightseeing tour of the city that will take you to such iconic spots as the Chinese Theatre and Hollywood Sign. Then journey north along the glistening California coast to San Francisco. While in San Francisco you will travel all around the city to visit Pier 39, Union Square, and the Golden Gate Bridge. Then enjoy a scenic sightseeing tour of shoreline city of Sausalito as well as the iconic redwood trees of Muir Woods and more. Click HERE for more details.
Ready to embark on your next rail adventure? Call us today or request a free quote! GET FREE QUOTE