6 Train Travel Resolutions You'll Actually Want to Keep in 2019
By Amtrak Vacations
Sunday, December 30, 2018
Read time: 4 minutes
Whether or not you're the type to make New Year's resolutions, it's tough not to dream about new travel experiences when thinking about the year ahead. Different places to see and exciting activities to check off the list. Maybe 2019 is the year to visit a new national park, or finally take that trip across the wilds of Canada. Why wait? If you're looking to embark on exciting adventures, have more meaningful and immersive experiences, and travel smarter in 2019, these six train travel resolutions are keepers!
1. Visit More National Parks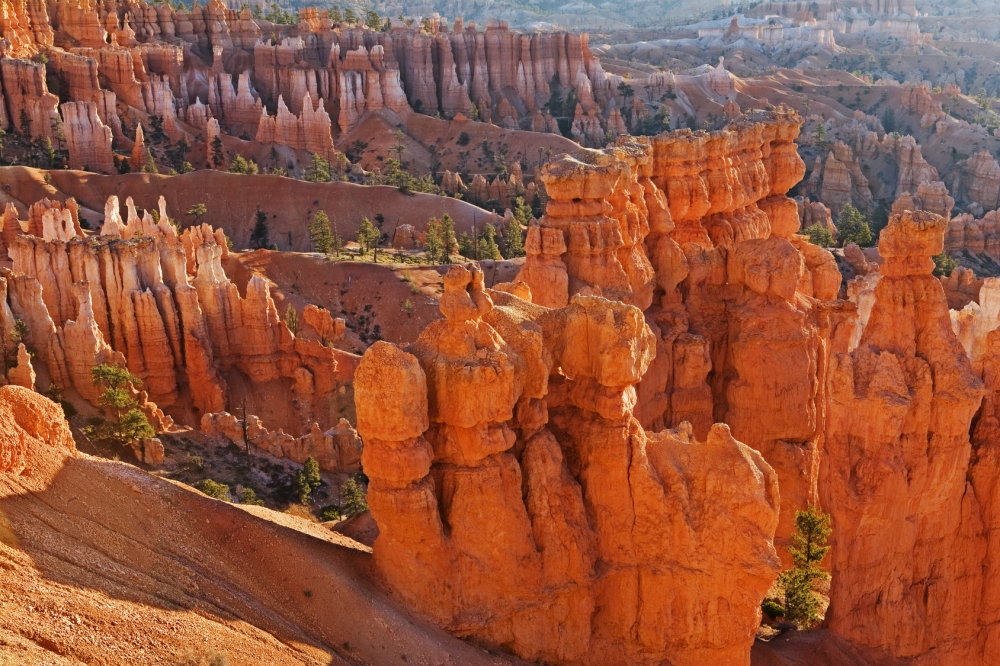 The 59 great national parks across America are always beckoning visitors, from the natural wonder that is the Grand Canyon to the spectacular geysers of Yellowstone and the snowy peaks of Glacier National Park. And while travel to a national park is on 4 out of 5 American's bucket lists, only 10% of Americans take the train versus other more common modes of travel like driving or flying. What may not be known is how easy, convenient and scenic it is to take the train to America's most beloved national parks, with a number of routes leading directly into or directly adjacent to the park entrance! Train Vacations to Take: Grand National Parks of the Southwest - Bryce & Zion to the Grand Canyon Rails to the Grand Canyon Grand National Parks with Yellowstone, Yosemite and the Grand Canyon Glacier National Park Getaway Grand Tetons and Yellowstone Rail Journey
2. Discover the Natural Wonders of Canada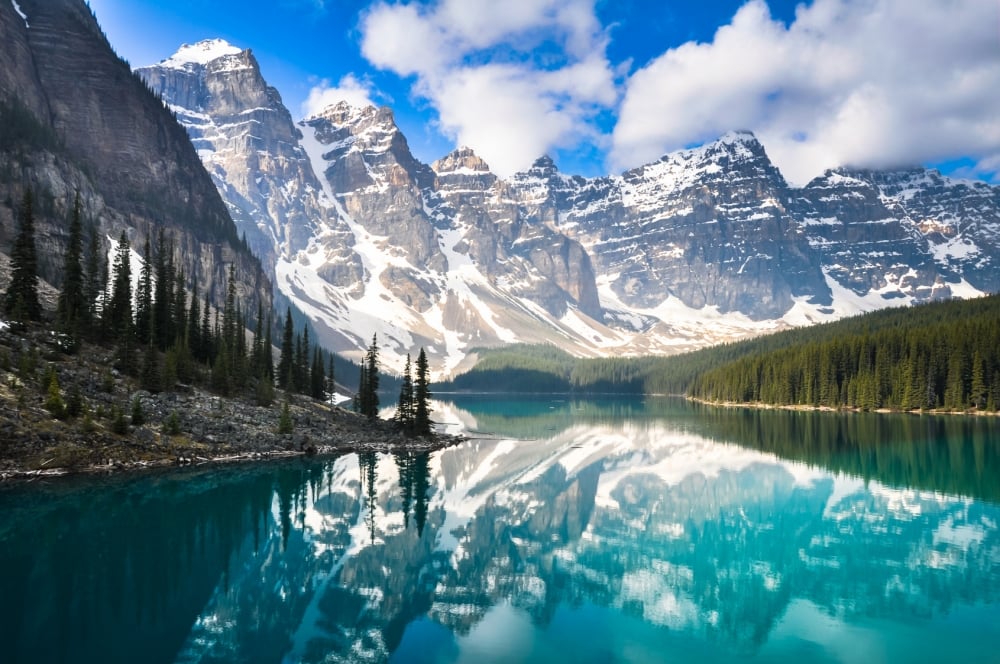 Travel to Canada from America has steadily increased over the last five years, mostly among people aged 55+, supported by the continued expansion of air capacity between Canada and the US. But what many people don't know is how easy and convenient it is to get to Canada by train, from any of the 500+ Amtrak stations across the country. And once inside the vast country, train travel on Canada's excellent rail network is the most scenic way to see more of the country from coast to coast. From Toronto and Niagara Falls on the East Coast to Jasper and Banff in the Canadian Rockies, and Calgary and Vancouver out West, the train can take you there. Train Vacations to Take: Canadian Rockies Discovery Eastbound Ultimate Canada by Rail with the Rockies Canadian Rockies Adventure Glacier National Park and the Canadian Rockies by Rail Ultimate Canada and Rockies Westbound
3. Have a Train Experience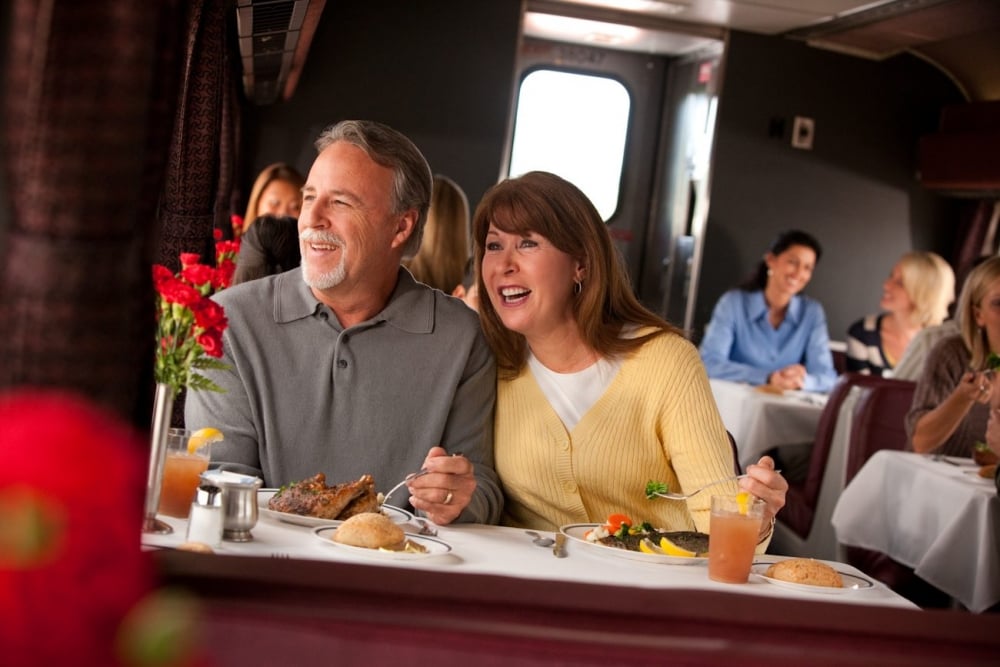 Rather than simply taking the train from Point A to Point B, why not spend some time actually enjoying the experience that brings a smile to so many people's faces. Take in the train experience by spending a night or two (or more) onboard, enjoying the food, the accommodations, the company and the incredible scenery out your window. Slow down, enjoy the relaxed pace, and remember what it's like to sit back and enjoy the ride. Train Vacations to Take: Northern Rail Experience Grand Rail Experience Essential Grand Canyon Discovery Western Rail Experience USA and Canada Rail Experience
4. Embrace Sustainable Travel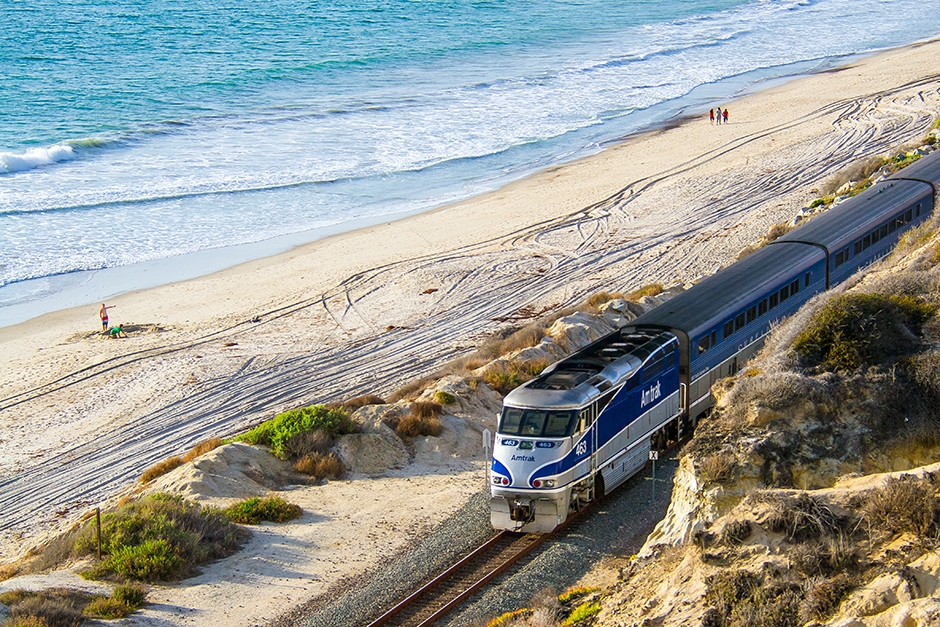 With the new year comes even more of a global emphasis on living sustainably, whether it be altering energy consumption, changing personal consumption or paying more attention to sustainable methods of transportation. In comparing rail with road and air transport, the train has been found to be much more sustainable, whether in terms of CO2 emissions, energy consumption, use of space, and even noise levels. Do your part and ride the train for your next vacation. Train Vacations to Take: All of them!
5. Take That Cross-Country Adventure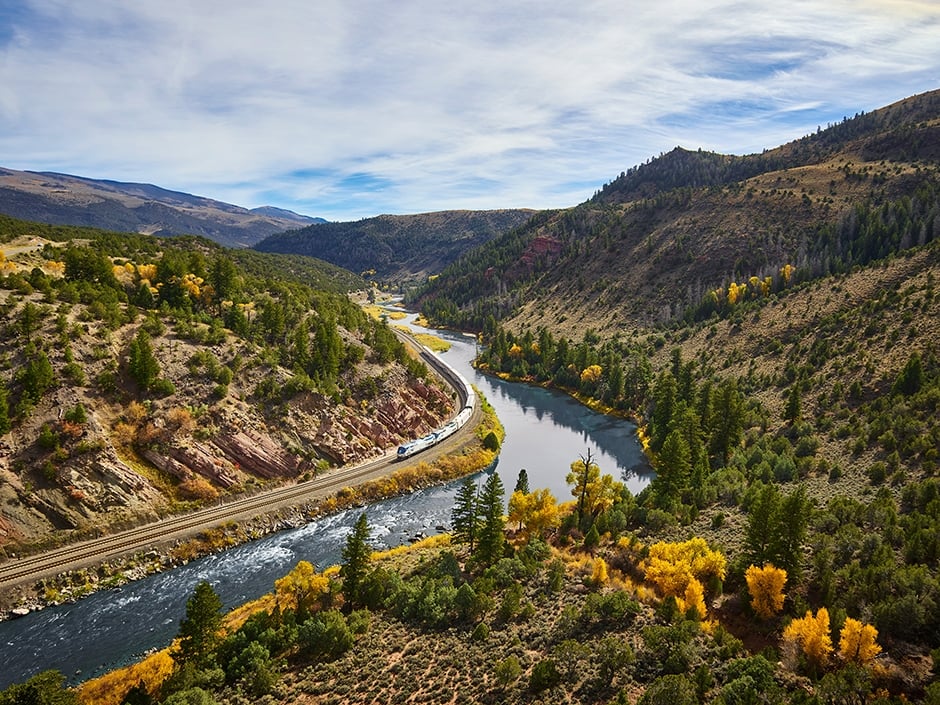 Forget the road trip - see the best of America from coast to coast while traveling along legendary train routes to some of the country's most popular destinations. Customize your journey to travel wherever suits your fancy - take Amtrak's California Zephyr from Chicago west to San Francisco, or the iconic Empire Builder route across the wilds of the Pacific Northwest to Glacier National Park and beyond. The journey is only limited by your imagination. Train Vacations to Take: Coast to Coast Across the USA Great American - Majestic Landscapes Ultimate Canada Coast to Coast The All American America Coast to Coast Express
6. Re-connect With Friends and Family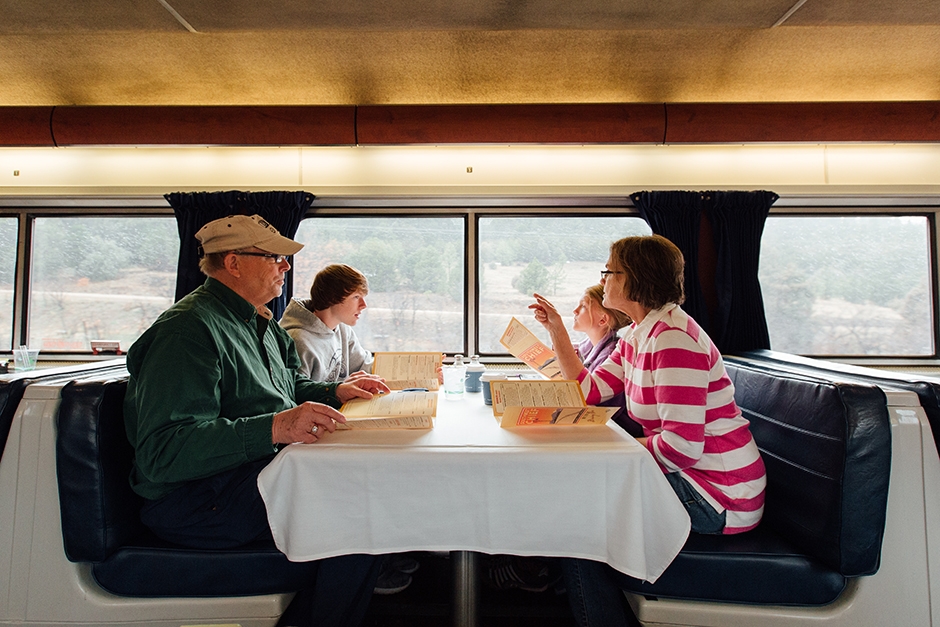 The train offers a wonderful way to re-connect with family, friends and loved ones. Have a family reunion onboard the train, take the grandkids on their first train experience, or celebrate a special birthday or anniversary. The train lets you slow down and spend much-needed quality time together. Visit Amtrak Vacations WEBSITE for more resolution worthy train vacations and use the convenient Online Booking Engine to plan your perfect trip!